CashForYourJunkCar.org is an independent publisher. You will find affiliate links which means we may earn a commission if you purchase through these links. It doesn't cost you anything & it helps us keep the site running.
Looking to sell a junk car in Lexington, Kentucky? Then this is the guide for you! All of the companies on this page deal in junk cars, and most will buy your vehicle following a quick phone call, before sending a tow truck to collect.
Where You Can Get Your Junk Car Removed In Lexington, Kentucky
You can sell your junk car in Lexington, KY if it's running or not in the following zip codes:
40361, 40502, 40503, 40504, 40505, 40506, 40507, 40508, 40509, 40510, 40511, 40513, 40514, 40515, 40516.
How Much You Can Sell Your Junk Car for in Lexington, KY
The below car will give you and idea of how much you junk or unwanted car is worth.
| | | | | |
| --- | --- | --- | --- | --- |
| Make | Model | Year | Zip | Sold For |
| Toyota | Corolla | 2007 | 40502 | $ 571 |
| Ford | Focus | 2005 | 40504 | $ 436 |
| Toyota | Corolla | 2001 | 40506 | $ 511 |
| Kia | Rondo | 2005 | 40516 | $ 336 |
| Ford | Escape | 2000 | 40510 | $ 301 |
Junk Car Removal Services That Buy Cars In Lexington, Kentucky
Junk car removal companies that serve Lexington, Kentucky.
Junkyards That Buy Junk Cars in Lexington, Kentucky
Find a Lexington, KY junk car removal service using the list below. They all pay cash for junk cars and will take cars, trucks, and SUVs in any condition. The make and model don't matter, either, and you can get an instant cash offer following a simple phone call.
Bourbon Auto Salvage
4990 Bryan Station Rd,
Lexington, KY 40516
(859) 299-9712
Allens Salvage and Towing
401 S Forbes Rd,
Lexington, KY 40504
(859) 213-3506
R&R recycling & salvage
131 Henton Rd,
Lexington, KY 40508
(859) 913-2572
LKQ Lexington KY
2040 Creative Dr Suite 250,
Lexington, KY 40505
(800) 345-7309
What Does it Mean to Junk a Car?
To "junk a car" is to sell an old vehicle to a junkyard. The junkyard will give you an instant offer based on the make, model, and condition, and they will then arrange for free towing to collect and take your junk car away.
There should be no hidden fees and no-nonsense. Selling your junk car is quick and easy and once it is in their possession, they will depollute, salvage the parts, and then scrap what's left.
Junk car buyers help to recycle the millions of cars that reach the end of their lifespan every year in the United States. They simplify and streamline the process to encourage customers to sell, and they are located in all major towns and cities throughout the United States.
How Do You Get Rid of Junk Cars in Lexington, KY?
A junkyard is the easiest way to sell junk cars in Lexington, Kentucky. Junk car removal experts will answer any questions that you have, give you a good price, and ensure that your car is removed quickly.
Alternatively, you can go through a third-party junk car buyer like Peddle. They will give you an instant online offer for your junk vehicle and will take it regardless of the model or condition.
These companies are middlemen (often selling to the same auto salvage yards you can contact directly), so the offer might not be as high, but it's still a simple process and they pay cash.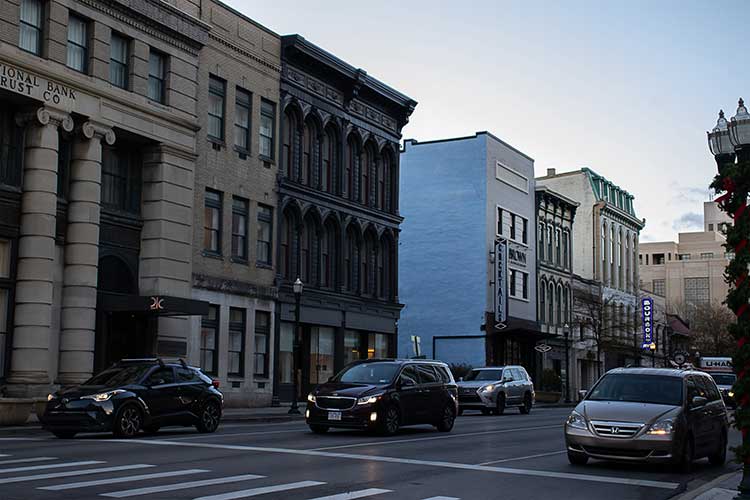 Donate A Junk Car In Lexington, KY
You can reach out to these non-profits in Lexington, KY to ask about how to donate your car.
Art for Kids Donating a car
5801 Kingpost Ct, Lexington, KY 40509
(888) 435-7801 ext. 520
Lexington Humane Society
1600 Old Frankfort Pike, Lexington, KY 40504
(859) 233-0044
Resources for Lexington, KY Residents
How To Junk A Car In Kentucky
Learn the details about selling junk cars in Kentucky with or without titles in our comprehensive guide here.