Redwood City, California, may be small, but it is serviced by a few different junk car buyers.
Not all of these are in Redwood City itself, but they service the area from nearby towns and cities.
If you have a junk car to sell and want the best price possible, contact these companies today and see what they offer you.
Infinity Auto Salvage
Address: 2091 Bay Rd, East Palo Alto, CA 94303
Phone: (650) 323-8588
Pick 'n Pull
Address: 7400 Mowry Ave, Newark, CA 94560
Phone: (510) 742-2277
Sims Metal
Address: 699 Seaport Blvd, Redwood City, CA 94063
Phone: (650) 369-4161
How Do I Sell my Car to a Junkyard in Redwood City, CA?
To sell junk cars in Redwood City, just contact the numbers listed above and provide them with information about your car. They will ask you about the make and model and will also quiz you on the condition.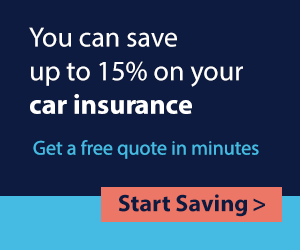 Was it involved in an accident?
Does it have a salvage title? Have you removed any parts? All of these questions are key, and you need to answer them honestly, as they allow the junk car buyers to provide you with an accurate estimate.
If they show up and notice that your Mercedes has turned into a Ford or that your "nearly new" SUV is a shell with all parts missing, they'll drastically reduce the offer or just walk away. Be honest—it will save your time and theirs.
An honest junk car buyer will make you a cash offer for free and you are not obligated to accept it.
You are well within your rights to look elsewhere and can get as many quotes as you wish.
When you finally accept, the junk car buyer will dispatch a tow truck to collect your car.
The driver is the one who hands over the dough.
How Much Can I Get for Selling my Car to a Redwood City, CA, Junkyard?
Does your car still run?
Does it have any valuable parts? Has it suffered from a lot of accident damage or water damage? How you answer these questions will determine the value of your junk car, but there's more to it than that.
The junkyard will also check the make and model to determine the salvage value (how much they can get for the parts) and the scrap value (how much they can get for the metal).
Generally, junk cars in Redwood City, CA, sell for between $300 and $1,000, but you could be offered much more or much less. There is no guarantee and the only way to know is to call and ask.