Do you have a junk car to sell in Richmond, CA?
California is home to stacks of companies that swap junk cars for cash and while very few of them are actually located in Richmond, there are still some great companies operating here.
You can find some of the best Richmond cash for cars companies on this list.
It's by no means a complete list, either, and there are others out there that service this area and surrounding areas.
To find more cash for cars companies in Richmond, California, just check our listings, focus on nearby areas, and give the companies a call.
You'll generally find that nearby junkyards will be more than happy to take your unwanted car, truck, SUV, or van off your hands.
A P Truck Salvage
An auto salvage dealer based in Richmond, California, that is open until 4:30 PM from Monday to Friday and is closed on weekends.
Address: 561 W Gertrude Ave, Richmond, CA 94801
Phone: (510) 235-7467
Sims Metal
Sims Metal is a recycling center located in Richmond, CA. It takes lots of different scrap, including junk cars. As long as you have the car's title, you can sell your vehicle to this Richmond-based junkyard.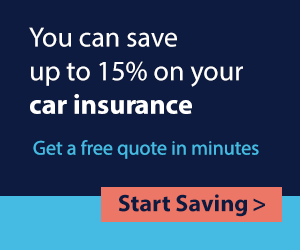 Address: 600 S 4th St, Richmond, CA 94804
Phone: (510) 412-5300
Bay Area Junk Car Removal
This Sausalito-based junk car service is a little out of the way, but it services nearby areas as well. It's worth contacting Bay Area Junk Car Removal if you have an old and unwanted car to offload.
Address: 305 Gate 5 Rd, Sausalito, CA 94965
Phone: (415) 367-5865
How do I Sell my Car to a Junkyard in Richmond, California?
To sell your junk car for cash in Richmond, CA, simply contact the companies above, tell them about the make and model of your car, let them know what condition it is in, and get a cash offer.
If you're happy with the offer, just accept, arrange a time for a pick up, and a tow truck will be dispatched at the earliest convenience.
The tow truck driver will give you cash on arrival and will take your vehicle away.
Do Richmond, CA, Junkyards Give Money for Cars?
Not only will a local junk car buyer give you money for your car, but most of them are cash-only companies, so you don't need to worry about bounced checks and chargebacks.
In fact, if they don't offer a cash sum, you should be wary and look for an alternative option.