Swap your junk car for cash and get the funds you need to pick up a shiny new vehicle!
There are several junk car buyers in Walnut Creek, CA, and they'll all give you a good price for your unwanted vehicle.
If you have a junk car to sell in Walnut Creek, the following companies should be on your radar:
ASAP Cash for Cars
Address: 2655 Cloverdale Ave, Concord, CA 94518
Phone: (925) 207-0148
McHugh Auto Wrecking
Address: 2297 Arnold Industrial Way, Concord, CA 94520
Phone: (925) 686-2343
Cash for Cars - Martinez
Address: 2701 Waterfront Rd suite b, Martinez, CA 94553
Phone: (925) 293-3000
Pinole-Rodeo Auto Wreckers
Address: 700 Parker Ave, Rodeo, CA 94572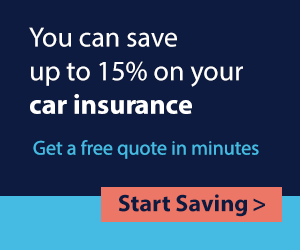 Phone: (510) 758-2095
Fernandes Auto Wrecking and Towing
Address: 650 W 10th St, Pittsburg, CA 94565
Phone: (925) 458-4400
How Do I Sell My Car to a Junkyard in Walnut Creek, California?
Dial the phone number listed under your chosen junkyard.
Tell them about the make and model of your car, answer any questions that they have about the condition, and wait for them to offer a quote.
As the name suggests, cash for cars companies will give you a cash offer for your vehicle. If you accept it, the tow truck will be dispatched, and the driver will hand over the dough.
You can sell your junk car regardless of the age, condition, make, model, or size.
And if you go through a reputable company, you'll always get cash and will always be offered a fast and hassle-free service.
How Much Will a Walnut Creek, CA, Junk Car Buyer Give Me?
The only way to answer this question is to give you the two words that you don't want to hear, "It depends".
There are far too many factors involved, and so it's hard to provide an exact quote. If it's old, useless, and has very few salvageable parts, you could be looking at $100 or so.
If there is some value under the hood, that might jump to over $500.
On average, junk cars in Walnut Creek, CA, sell for between $300 and $1,000, but you could get more, and you could get less.
The only way to guarantee the best price is to contact multiple companies, paying special attention to the service areas.
Just because you're in Walnut Creek, CA, doesn't mean you should only go through companies that are also in Walnut Creek, CA.
Shop around, get a cash offer from each, and go with the junk car removal company that provides you with the highest quote.