Do you have an old car, truck, or van gathering dust and rust on your driveway? It's time to say goodbye to that worthless junk and hello to a few hundred bucks because Washington DC is home to several major junk car buyers that will take it off your hands and leave a bundle of cash in its place.
Locations near DC where we can help sell your damaged or totaled car or truck include: Alexandria, Arlington, and Annandale in Virginia. We also cover of Rockville, Bowie, Bethesda, and as far east as Annapolis in Maryland.
Cash for Junk Cars in Washington D.C.
The following services provide free quotes and junk car removal in Washington DC. Just call the phone numbers listed to receive a free quote and arrange for a pick up at a time that suits you.
Karville
Karville pays cash for all vehicles in Washington D.C. and surrounding areas. It takes cars, trucks, trailers, buses, and vans that are at or near the end of their life.
Address: 801 E Gude Dr, Rockville, MD 20850
Phone: (833) 417-8136
Problem Cars Wanted
You can contact this junk car buyer any time of the day to get a free quote and arrange for them to pick up your junk car. You'll get top-quality service and a great price, and the company also provides towing services throughout the Washington D.C area.
Address: 12209 Village Sq Ter, Rockville, MD 20852
Phone: (301) 906-0454
Punk Your Junk DMV
Claims to offer up to $1,000 in cash for junk cars, with a service area that covers all of Washington D.C. This junk car removal service doesn't list any details concerning its opening times, but if you have a junk vehicle to sell, we recommend contacting them during business hours to see what they can offer you.
Address: 1405 14th St Washington DC, CA 20011 Logan Circle, Downtown
Phone: (202) 341-7423
Etchison Holding (Cash for Cars)
A cash for junk cars service that is open 24 hours a day, 7 days a week.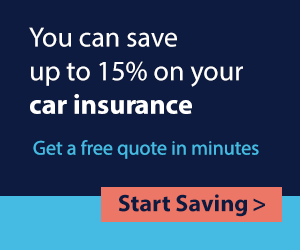 Address: Baltimore, MD 21225
Phone: (443) 449-8814
DC DMV Vehicle Title & Registration Services
Your local DC DMV office can help you with any title transfer needs you may have when it comes time to sell your car or truck.
Adjudication Services
955 L'Enfant Plaza, SW
Promenade Level – Suite P100
Washington, DC 20024
Benning Ridge Service Center
4525 Benning Road, SE
Washington, DC 20019
Georgetown Service Center
3270 M Street, NW
Canal Level – Suite C200
Washington, DC 20007
Southwest Service Center
95 M Street, SW
Washington, DC 20024