CashForYourJunkCar.org is an independent publisher. You will find affiliate links which means we may earn a commission if you purchase through these links. It doesn't cost you anything & it helps us keep the site running.
It's time to junk a car in the Heart of Dixie! If you need to junk your car, it's as simple as finding a junkyard, obtaining the correct paperwork, and collecting your cash! People junk their cars for different reasons, such as mechanical failure, expensive repair costs, and other reasons. Let's get you ready to junk a car!
How Do I Sell My Car to a Junkyard in Alabama?
Selling your car to a junkyard isn't difficult, so don't worry about jumping through thousands of different hoops to get rid of your car. You'll be happy to know that Alabama junkyards aren't concerned with your car's physical condition, which means if the car is a little beat up, has a few dents and dings, and other damage, you're still in the clear.
Make your way to the internet and type the phrase "junkyards near me". Once you hit the enter key, you'll have a list of junkyards that are in your area. Choose at least 2 junkyards from the junkyard list. You want to choose at least two junkyards in case you are not satisfied with the first quote. You can also choose a different junkyard if the first 2 don't get the job done.
To start the junking process, you need to provide information about your car and yourself. You will be asked to provide the vehicle identification number (VIN), provide details about the damage your car sustained. You may also have to provide your email address, physical address, phone number, and other information.
After providing the required information, the junkyard will provide you with a quote. You can accept or decline the quote. However, if you accept the quote, you are agreeing to the junkyard's terms and conditions, including the payment terms. If you decline the quote, no further action is required on your part and you can check out a different junkyard.
Sell Your Junk Car In Alabama: Online or Phone
National junk car removal services will be happy to give you a free offer on your junk car no matter if it is running or not. If you accept their offer they will pick up your car within 48 hours and give you a check or cash on the spot.
How Much You Can Get For Your Junk Car in Alabama
Below are examples of what others have made selling their unwanted cars in Alabama in various locations. How much someone else made selling their vehicle may not reflect how much can make. You can get a free offer from a junk car removal company to see how much they will offer you for your car.
| | | | | |
| --- | --- | --- | --- | --- |
| Make | Model | Year | City | Sold For |
| Dodge | Charger | 2008 | Huntsville, AL | $ 305 |
| Chevrolet | HHR | 2005 | Birmingham, AL | $ 310 |
| Kia | Forte | 2011 | Montgomery, AL | $ 640 |
| Dodge | Neon | 2004 | Mobile, AL | $ 340 |
| Ford | Explorer | 1998 | Tuscaloosa, AL | $ 440 |
| Toyota | Prius Prime | 2006 | Hoover, AL | $ 1,740 |
| Lincoln | Town Car | 1999 | Auburn, AL | $ 315 |
| GMC | New Sierra | 2006 | Dothan, AL | $ 1,515 |
Car Removal Service Areas In Alabama
Junk car removal services will remove your car across Alabama including:
Huntsville, AL
Birmingham, AL
Mobile, AL
Tuscaloosa, AL
Hoover, AL
Auburn, AL
Dothan, AL
Decatur, AL
Madison, AL
How Do I Get Rid of a Junk Car in Alabama?
To get rid of a car in Alabama, first, you need to make sure you have the necessary documentation, such as the car's title and the registration card. Once you have these items, you need to find a local junkyard. Conducting an online search is the easiest way to find an Alabama junkyard.
After you find a local junkyard, check out their website and complete the steps to receive your junk car quote. You can accept or decline the quote. Once you find a junkyard and accept the quote, you can schedule your car for pickup or drop-off. When the car is picked up or dropped off, you will take your cash and have a great day!
Can You Sell A Junk Car Without A Title in Alabama?
Most Alabama junkyards will require you to have the car's title and registration. However, all junkyards require proof of ownership documentation. If you have lost or misplaced the car's title, you can complete an Alabama Application for Replacement Title (Form MVT-12). Make sure you check with the junkyard for their specific junking requirements.
How Much Does It Cost to Junk a Car in Alabama?
The cost to junk a car in Alabama depends on the method you use to junk your car. Some Alabama junkyards won't charge a fee to tow your car to their junkyard, but some junkyards will. In other situations, if you don't have the car's title, you may have to pay the fees associated with obtaining a duplicate Alabama car title, so you can transfer ownership of the junk car to the junkyard if you haven't already reported your car as a junk car to the Alabama DMV. If you have already reported your car as a junk car, you are not required to obtain a vehicle title.
What is a Junk Title in Alabama?
A junk car title in the state of Alabama is a title that is given to cars that no longer have value and can't be registered for road use again. These vehicles often have extensive and irreparable damage. Cars that have a junk title can't be sold for use in Alabama.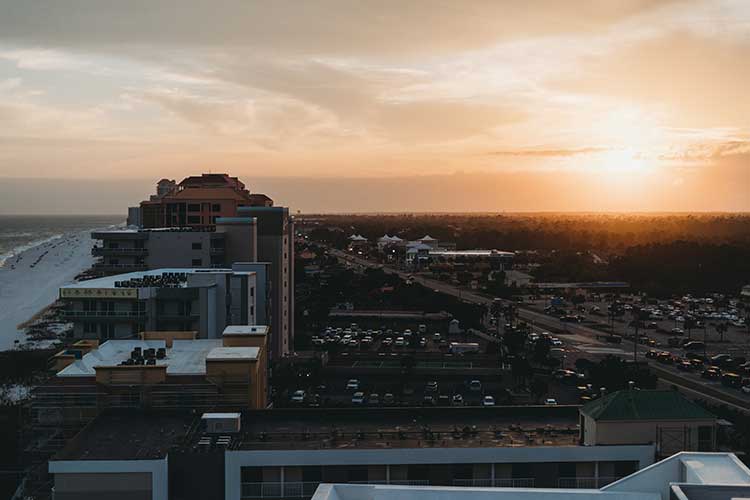 Can You Junk a Car With an Expired Registration in Alabama?
You can junk a car that has an expired registration in the state of Alabama, but you can't have an unregistered car in a public place, such as a shopping center parking lot or other similar public locations.
How Do I Get a Junk Vehicle Title in Alabama?
To get a junk car title in Alabama, you need to apply for a salvage title and provide the following:
A completed Application for Salvage Certificate of Title (Form MVT 41-1)
Provide the vehicle's title
A lien release IF a recorded lien on the car title has been satisfied (can be on the title itself or a separate document). If there is an outstanding lien, the car title will be mailed to the lien holder even if you provide special mailing instructions.
Payment for the $15 application fee (if you are paying by check, make the check payable to the "Alabama Department of Revenue")
You can mail your payment and documents to:
Alabama Department of Revenue
Motor Vehicle Division
Title Section
P.O. Box 327640
Montgomery, AL 36132
To handle the junk car process online, you will need to provide the above-listed documentation and other information, including:
The VIN (a photo of the VIN may also be required)
Your address to receive the junk title (if applicable)
Your phone number and email address
A photo of the vehicle (may be optional in certain Alabama cities)
What Paperwork Do I Need to Scrap a Car?
To scrap a car in Alabama, you need to complete and submit different documents, such as:
The Alabama Certificate of Title
Lien sale documents
A salvage certificate (Form MVT 41-1)
Each form must be properly endorsed for transfer and/or registration. If you don't have the car's registration, you must provide a bill of sale, which may be able to be used instead of the vehicle title signatures.
Can You Sell a Car With a Salvage Vehicle Title in Alabama?
Selling a car that has a salvage title isn't illegal in the state of Alabama. However, you are responsible for adequately preparing the car for sale. If you've already reported your car to the Alabama Department of Motor Vehicles (AL DMV) as a salvage, you can receive a revived salvage car title or restore the car, which is a perfect option for mechanics who are looking for a rebuilding project.
How Do I Get Rid of a Car I Don't Want?
If you have a car you don't want, getting rid of it won't be difficult. The good news is, if you're junking your car, Alabama junkyards don't care about your car's condition, so if your car has extensive frame damage or other damage that can't be repaired, junking or scrapping your car is the ideal option. If your car is still functional and you want to get rid of the car, you can sell your car to someone else in a private sale.
Does the AL DMV Buy Old Cars?
The Alabama DMV doesn't buy old cars, but some people are interested in purchasing old cars. Depending on how old your car is, it may be considered a vintage car! If your car is not operational and collecting dust, it may be in your best interest to junk or scrap the car.
Can I Scrap My Car Without a Registration Document?
You can scrap a car without its registration, but you'll need to find a recycling company or junkyard that will scrap your car free of charge or at a low cost to turn them into useful building materials, such as bricks, steel, and other building materials.
Can I Scrap a Car That Is Not Registered In My Name?
You can't scrap a car that's not registered in your name. You are required to provide proof of ownership documentation before your car can be scrapped or junked. In this scenario, you are not allowed to use proof of an active Alabama insurance policy or a bill of sale as proof of ownership of the car. Just a side note, cash, and bribery won't work either!
Alabama junkyards require proof of ownership documentation because they are responsible for notifying the state when they junk a car and information about the person who junked the car.
Can I Scrap a Car Without a Vehicle Title?
You may be allowed to scrap your car without its title. If you have already reported your car as a salvaged or junk car with the AL DMV, you won't be issued a title because cars with junk or salvage titles are not required to have a title.
What Do You Need to Junk a Car in AL?
To junk your car in the state of Alabama, you need to visit your local AL DMV office and bring the car's junk title. If you don't have a junk title, you may need to apply for one, so it can be transferred to the junk dealer. The car's original title must be in your name or endorsed for transfer of ownership to you. You will also need to surrender the car's license plate(s).
Be advised that you may also be required to pay additional fees if the car is not currently designated as a junk car (planned for non-operation status). You can call your local AL DMV office for more information.
How Old Does a Car Have to be to Not Require a Vehicle Title in AL?
All vehicles in Alabama must have a vehicle title. However, there are certain types of vehicles that do not require a vehicle title. These vehicles are:
Disaster relief vehicles
Fire fighting equipment (fire trucks, fire engines, etc.)
Golf carts
Forklift trucks
Hauled vehicles
Miniature motorcycles
Cars that are owned by non-residents of Alabama
Snowmobiles
Off-road cars
Junk cars
Boats
ATVs
Pole Trailers
Utility Trailers that need to be drawn by a car or truck
How Do You Junk a Car in AL?
Junking a car in Alabama doesn't have to be a task you keep putting off because it's difficult. You can junk your vehicle yourself by taking your vehicle to your local AL junkyard or have your junk vehicle towed to a junkyard in Alabama. Easy peasy! Either method you choose, make sure you have the necessary paperwork and payment for any applicable fees.
Current Scrap Metal Prices in Alabama?
Alabama scrap metal prices probably never crossed your mind until now. In this instance, knowing the price per pound a scrap yard or scrap metal recycling company in Alabama is paying before you visit one is a good idea. Below are the standard prices you need to know in Alabama:
| | |
| --- | --- |
| Copper | $0.14 to $2.25 per lb |
| Copper Wire | $0.30 to $1.50 per lb |
| Aluminum | $0.04 to $0.92 per lb |
| Aluminum Cans | $0.50 to $0.55 per lb |
| Brass | $0.50 to $1.45 per lb |
| Stainless Steel | $0.17 to $0.57 per lb |
| Iron | $2.25 to $5.00 per 100 pounds |
| Titanium | $0.05 to $0.10 per lb |
| Lead | $0.09 to $0.68 per lb |
| Steel Case Battery | $0.19 to $0.21 per lb |
| Mixed Radiator | $0.70 to $1.38 per lb |
Alabama Junkyard Locations
There are different junkyard locations in the state of Alabama. Check out the list below to see if you can find a junkyard in your area!
Atmore Auto Salvage
Atmore, AL 36502
(251) 368-1686
Monday – Friday (8 AM – 5 PM)
Saturday and Sunday (Closed)
Bama Salvage
404 th Ave NE
(205) 553-9344
Cottondale, AL 35453
Monday – Friday (8 AM – 5 PM)
Saturday (8:30 AM – 1 PM)
Sunday (Closed)
Tom's Parts & Salvage
369 Old Highway 24
Decatur, AL 35601
(256) 355-8672
Monday – Friday (8 AM – 5 PM)
Saturday and Sunday (Closed)
American Salvage
355 Macedonia Rd
Tallassee, AL 36078
(334) 744-9946
Monday – Friday (9 AM – 5 PM)
Saturday and Sunday (Closed)
You're now an Alabama car-junking guru! Congratulations. Now that you know the ins and outs of junking your car in Alabama, you can successfully junk your vehicle with confidence. Happy junking!
Popular Cities To Sell A Junk Car In Alabama