CashForYourJunkCar.org is an independent publisher. You will find affiliate links which means we may earn a commission if you purchase through these links. It doesn't cost you anything & it helps us keep the site running.
Newark is the most populated city in New Jersey, which also means it is home to the most cars and some of the highest rates of car accidents and car crime. That's bad news for drivers but good news for the city's many junk car specialists.
If your car is trashed or struggling to get you from A to Z, it could be time to get rid of it and swap your scrap for cash and a hassle-free junk car removal.
Areas served include the following neighborhoods of Newark: North Ward, South Ward, Central Ward, East Ward, & West Ward.
Where You Can Get Your Junk Car Removed In Newark, NJ
Junk cars can be picked up and cash paid for in the Newark, NJ zip codes listed:
07017, 07102, 07103, 07104, 07105, 07106, 07107, 07108, 07111, 07112, 07114.
How Much You Can Get For a Junk or Damaged Car In Newark, NJ
| | | | | |
| --- | --- | --- | --- | --- |
| Make | Model | Year | Zip | Offer |
| Chevrolet | Suburban | 2004 | 07103 | $ 315.00 |
| Cadillac | Deville | 2005 | 07112 | $ 90.00 |
| Volkswagen | Jetta | 2011 | 07114 | $ 780.00 |
Junk Car Removal Services That Buy Cars In Newark, NJ
To get top dollar for your old car, you need to shop with a dedicated and trustworthy junk car buyer. Fortunately, there are several options in the Newark area and surrounding areas, and we have highlighted the very best of them below.
Junk car removal companies will tow your car away and pay you for your old, wrecked, non-running car.
Junkyards in Newark, New Jersey That Buy Junk Cars
The below junkyards purchase junk cars in Newark, NJ, and remove them from your driveway leaving you with a check or cash.
Statewide Auto Recycling
549 Avenue P
Newark, NJ 07105
Lacey Auto Recyclers
305 Wilson Ave
Newark, NJ 07105
Giant Auto Salvage
557 Wilson Ave
Newark, NJ 07105
To Scrap or Not to Scrap?
How do drivers like yourself know that it's time to scrap your old car and look for something new? Every driver, car, and situation is different, so there is no clear way to know when to hold on and when to let go.
For instance, while many assume that only damaged cars are fit for the junkyard, that's not always the case. Ultimately, it all comes down to the following three factors:
Safety
Newer cars are safer and are more capable of protecting the driver and passengers during a high-speed collision. This is especially important if you have young children. You want to keep them safe, and your beaten-up and bruised junker just won't do that.
Cost and Value
The easiest way to save money is to stick with the car that you have, right?
Not quite. In the short term, it's definitely much cheaper to stick with your old beat-up vehicle than to buy a new or used car, but with time, that stops being the case.
For example, let's assume that your options are to either purchase a nearly-new car for $10,000 or to hold onto a vehicle with over 100,000 miles on it.
The newer car is probably going to save you money on fuel and maintenance. You won't have to worry about major breakdowns, emergency repair costs, and inevitable increases in your insurance premiums. You could save up to $3,000 in the first year alone, and the more time that passes, the more expensive that run-down car will get.
After a few years, your new vehicle will have paid for itself and will still have a value of between $2,000 and $3,000, while your older vehicle will have a scrap value of less than $100.
Hassle and Concern
If you have a long commute or take regular road trips, you want a car that will get you from point A to point B safely. With an older, unreliable vehicle, you're basically rolling the dice with every long journey, causing unnecessary stress in the process.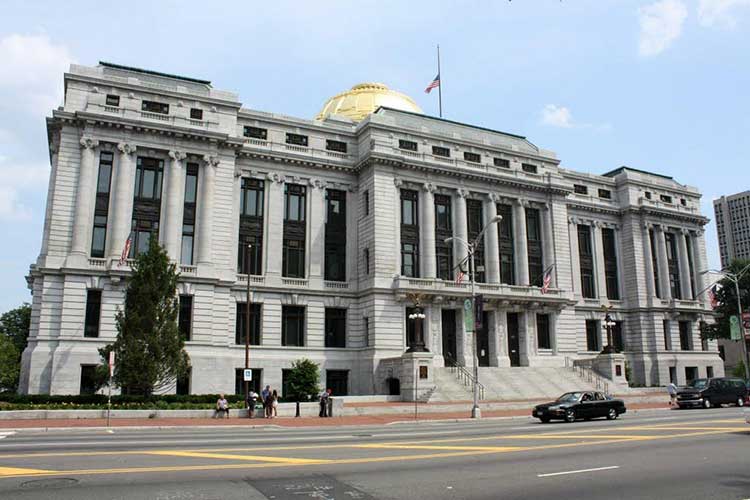 MVC Vehicle Centers Near Newark
The following MVC (formerly DMV) offices can assist you with vehicle title & registration needs for selling your car.
East Orange
183 South 18th Street, Suite B
East Orange, NJ 07018
Wallington
450 Main Ave
Wallington Sq.
Wallington, NJ 07057
Somerville
10 Roosevelt Place
Somerville, NJ 08876
Springfield
34 Center St
Springfield, NJ 07081
Resources for Newark, NJ Residents
Selling Your Junk Car In New Jersey
You can learn the ins and outs of what you need to sell your junk car in NJ here.