CashForYourJunkCar.org is an independent publisher. You will find affiliate links which means we may earn a commission if you purchase through these links. It doesn't cost you anything & it helps us keep the site running.
There are over 1.3 million vehicles registered in the city of Houston and it has some of the busiest roads in the state of Texas, with many drivers sliding behind the wheel for even the shortest journeys.
All of these vehicles will need to be disposed of eventually, and so a number of junk car buyers have sprung up to cater to the burgeoning vehicle and driver population. They pay cash for scrap cars in Houston, TX, and as this guide shows, there are plenty of them to choose from within the city's boundaries.
We've included a list of non-profits in case you prefer to donate your car instead of selling it.
Where You Can Sell Your Junk Car In Houston, TX
Sell your junk car for cash or donate your damaged or totaled car in Houston, TX including the following zip codes:
77084, 77036, 77083, 77095, 77072, 77015, 77077, 77082, 77081, 77099, 77088, 77089, 77093, 77080.
How Much Can You Sell Your Junk Car For In Houston, Texas?
Does your car still run? Is it in good condition? Does it have all of its parts? If you answer yes to any or all of these questions, you can usually expect a moderate cash sum.
The junkyard will salvage the car for its parts and sell them as they are. Customers buy these parts to repair other junk vehicles or to upgrade their own vehicles, and so they always have an inherent value. If your vehicle is a complete wreck and has few (or no) working parts remaining, it will still have a scrap value.
At the time of writing, the price for scrap steel is around $200 to $220 per ton, with the average compact car weighing a little over a ton. It may also have copper and aluminum, which fetch a much higher price.
As a result, even a damaged junk vehicle could still be worth a few hundred bucks. You will never get as much as you could by selling it to a private party, but you could still get anywhere from a few hundred to a few thousand dollars.
Here is a sample of sold cars, offers made and estimated junk cars values in Houston, TX. The value of your unwanted car may differ.
| | | | | |
| --- | --- | --- | --- | --- |
| Make | Model | Year | Zip Code | Sold For |
| Ford | Expedition | 2000 | 77095 | $ 260 |
| Toyota | Camry | 2007 | 77072 | $ 430 |
| Nissan | Altima | 2005 | 77072 | $ 530 |
| Cadillac | Deville | 2006 | 77095 | $ 330 |
| Ford | Focus | 2000 | 77015 | $ 220 |
| Jeep | Cherokee | 2001 | 77082 | $ 500 |
| Hyundai | Tucson | 2010 | 77099 | $ 640 |
| Honda | Accord | 2004 | 77089 | $ 355 |
| Lincoln | Town Car | 1990 | 77080 | $ 195 |
Junk Car Removal Services In That Buy Junk Cars In Houston, Texas
Junkyards & Salvage Yards That Buy Junk Cars In Houston, Texas
The process of selling junk cars in Houston, TX is just as straightforward as it is in every other major US city. The below companies will buy your car in Houston, TX and the surrounding communities including: Conroe, Spring, Baytown, League City, Missouri City, Sugar Land and The Woodlands, TX.
Simply call one of the junkyards on the list below, answer their questions about your car (make, model, condition) and they will give you a cash offer. Once you have called a few more companies and have several offers, you can choose the largest one and agree to sell your junk car!
The company will then send a tow truck to pick up your vehicle at a time that suits you. The tow truck driver will hand over the agreed-upon cash amount, strap your car to the back of their truck, and then ride off into the smoggy sunset, getting rid of your eyesore and leaving you with a few hundred bucks.
Take a look at the list below to start the process:
A-Affordable Auto Imports
Address: 3842 Pinemont Dr, Houston, TX 77018
Phone: 1-713-290-8884
Glenn's Auto & Truck Parts
Address: 3933 Pinemont Dr, Houston, TX 77018
Phone: 1-713-688-8905
LKQ Pick Your Part – Houston Northville
Address: 1100 Northville, Houston, TX 77038
Phone: 1-800-962-2277
LKQ Pick Your Part – Houston SW
Address: 12575 Hiram Clarke Rd., Houston, TX 77045
Phone: 1-800-962-2277
LKQ Pick Your Part – Houston Wallisville
Address: 9314 Wallisville Rd., Houston, TX 77013
Phone: 1-800-962-2277
U-Pull-&-Pay Houston
Address: 9445 Tavenor Lane, Houston, TX 77075
Phone: 1-832-706-2166
Coastal Metal Recycling
Address: 14002 Hempstead Hwy, Houston, TX 77040
Phone: 1-713-690-6777
Houston Auto Recyclers
Address: 2425 W Mt Houston Rd, Houston, TX 77038
Phone: 1-281-260-8080
Scott Street Auto Parts Inc
Address: 7115 Scott St, Houston, TX 77021
Phone: 1-713-747-0210
Mittag Auto Salvage
Address: 8910 E Hardy Rd, Houston, TX 77093
Phone: 1-713-691-3712
Houston Junk Car Removal
Address: 8606 Schumacher Ln, Houston, TX 77063
Phone: 1-281-429-8011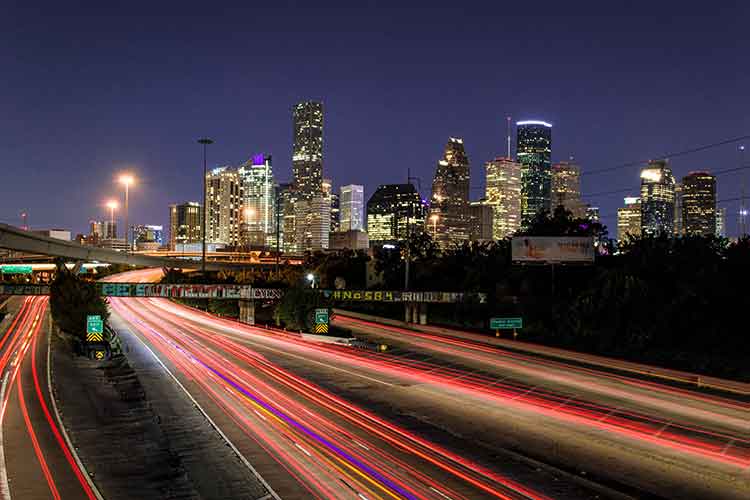 Who Buys Junk Cars in Houston, Texas?
All of the companies on this list are based in Houston, Texas, and they will all buy your junk car for a fair price.
We have tried to include only the most reputable companies, but we list thousands of junk car buyers on this site and include every major town, city, and state, so a few bad eggs might slip through the net.
It's important, therefore, to always trust your instinct and follow these simple steps:
Never accept a payment that isn't made in cash.
If the driver appears with less money than initially agreed, refuse the offer and call a different company instead.
Get multiple quotes from several different buyers before you agree to sell your junk car.
If they insist that your car is too old or damaged to be worth anything, before offering to take it off your hands for free, hang up on them and contact a different company. Even rusted shells have a scrap metal value.
Houston Vehicle Title & Registration Services
Get help with your vehicle title and registration at one of the below locations.
Title & Registration Harris County Office Building Spring Branch
1721 Pech Rd,
Houston, TX 77055
(713) 274-8000
Houston Texans Auto Title Service
B, 2855 Mangum Rd #104,
Houston, TX 77092
(281) 901-7909
The Texas Auto Title Company
13442 Bellaire Blvd Suite G,
Houston, TX 77083
(832) 885-6112
Houston Auto Title Services and Registration Sticker
10908 W Bellfort Ave,
Houston, TX 77099
(713) 274-8000
Houston Auto Title Services and Registration Sticker
6201 Bellaire Blvd,
Houston, TX 77081
(713) 274-8000
Donate Your Car in Houston, Texas
You can still benefit financially by donating your car. You will be eligible for a tax write off. Consider donating you car to a Houston non-profit.
Julit Car Donation
2440 Bay Area Blvd,
Houston, TX 77058
(346) 954-9394
Make-A-Wish Car Donation
5100 Westheimer Rd #200,
Houston, TX 77056
(855) 872-9474
ArfforKids Donating a Car
1655 Rankin Rd,
Houston, TX 77073
(888) 435-7801 ext. 1100
Donate a Car 2 Charity
15206 Kuykendahl Rd Suite A,
Houston, TX 77090
(713) 936-4653
Sugar Land Car Donation
1 Sugar Creek Center Blvd,
Sugar Land, TX 77478
(281) 400-1201
Resources For Houston, TX Residents
How To Junk A Car In Texas
Need more information about junking a car in Texas? See our guide: How To Junk a Car in Texas.