CashForYourJunkCar.org is an independent publisher. You will find affiliate links which means we may earn a commission if you purchase through these links. It doesn't cost you anything & it helps us keep the site running.
Whether you have a beaten SUV, an old and rusty truck, or a wrecked Ford Focus, if you live in the Dallas-Fort Worth area, then there are junkyards, junk car removal companies and non-profits willing to take that vehicle off your hands.
These companies and organizations take automobiles in all shapes, sizes, and conditions. It's one of the easiest ways to offload unwanted vehicles and they will even arrange to pick them up from outside your home.
Where You Can Get Your Junk Car Removed In Dallas, TX
We can help you sell you car for cash or donate your junk car in the greater Dallas-Ft. Worth area including: Arlington, Plano, Frisco, McKinney, Waxahachie, Granbury, and Athens, TX.
How Much You Can Make Selling Your Junk Car In Dallas, Texas
The below table will give you an idea of how much you can make when you sell your junk or unwanted car. Keep in mind that your car's value will be determined by its condition, the market demand for its parts, and if it can be sold at auction vs if it will be sold for parts.
| | | | | |
| --- | --- | --- | --- | --- |
| Make | Model | Year | Zip | Sold For |
| Nissan | Sentra | 2013 | 77494 | $ 365 |
| Chevrolet | Blazer | 1994 | 78613 | $ 225 |
| Nissan | Altima | 2012 | 77379 | $ 640 |
| Honda | Accord | 1997 | 77494 | $ 380 |
| Ford | Mustang | 2003 | 77449 | $ 370 |
| Toyota | Camry | 1997 | 77449 | $ 380 |
| Chrysler | 300 | 2005 | 79936 | $ 290 |
| Volvo | XC90 | 2006 | 77494 | $ 690 |
| Mini | Cooper | 2006 | 77433 | $ 640 |
| Mitsubishi | Eclipse | 2005 | 77573 | $ 330 |
Junk Car Removal Services In That Buy Junk Cars In Dallas, TX
Junkyards & Salvage Yards That Buy Junk Cars In Dallas, TX
There are a few cash for cars providers in the Dallas, TX area, including local junkyards and removal services. We have listed a few of the best ones to get you started.
AAA Auto Recyclers
One of the best junk car buyers in the Dallas, TX area. Drop by the AAA Auto Recyclers junkyard to sell your unwanted vehicle or purchase a new project.
Address: 1753 S Beltline Rd, Dallas, TX 75253
Phone: 1-214-565-7800
All Import Auto Parts
A family-run company that buys and sells a wide range of domestic and foreign car parts.
Address: 1500 Carson St, Fort Worth, TX 76117
Phone: 1-817-831-6316
Arcadia Auto Parts
Buy quality car parts and get them fitted on-site. Arcadia can help you find parts for any vehicle.
Address: 5401 W Jefferson Blvd, Dallas, TX 75211
Phone: 1-214-339-5622
Auto City Salvage
Address: 13815 Skyfrost Dr, Dallas, TX 75253
Phone: 1-972-286-9999
Bi-Lo Auto Salvage
Address: 9801 S Central Expy, Dallas, TX 75241
Phone: 1-972-225-5177
972 Car Cash Today
Although it's located a little out of the way, 972 Car Cash services the Dallas Fort Worth area. It pays top dollar for junk cars and offers a no-hassle service and a rapid turnaround.
Address: 3015 S Garland Ave, Garland, TX 75041
Phone: 1-972-227-2274
Dallas Payless Auto Salvage
These junk car buyers have been in business for over 10 years and purchase cars in all conditions. You will need to have a title to sell junk cars to these guys, but you'll get a good price and free pickup is available.
Address: 14057 Skyfrost Dr, Dallas, TX 75253
Phone: 1-972-286-5644
Who Buys Junk Cars in Dallas?
There are several companies buying junk cars in Fort Worth, TX. We have listed the best of these above. Just call the numbers provided, answer a few questions about your vehicle, and they will provide you with a quote.
If you accept, the junk car buyers will send a tow truck to collect your vehicle and will leave a cash payment with you.
Do You Need a Title to Junk a Car in Dallas, Texas?
The law is a little confusing when it comes to selling a car without a title. Technically, you are not allowed to sell a car without a title, even if you're selling it for scrap. However, there's no law against selling car parts or car scrap without a title, and so you could cut the car into pieces and sell those pieces to a recycling center. You wouldn't need a title and could still get a cash offer.
It's much simple, however, to sell with a title. You will also get more cash.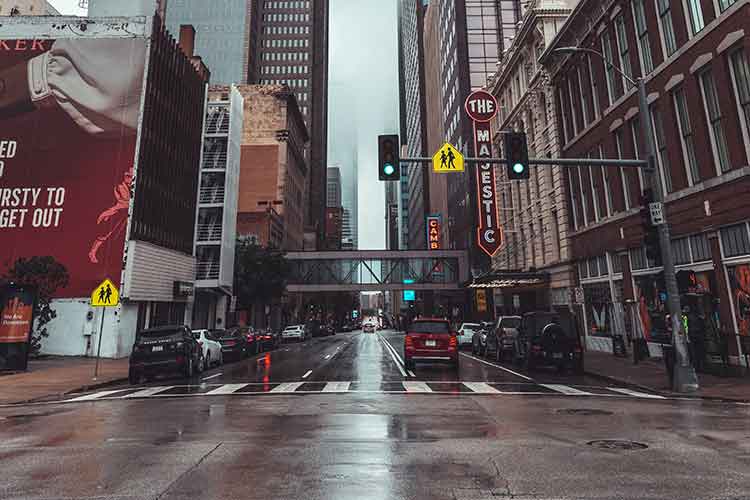 Dallas, TX Vehicle Title & Registration Services
You may need to get a title when selling your car. If that is the case you can work with one of the below locations to resolve any title and registration needs as it pertains to selling your vehicle.
Jackie's Texas Auto Title
6261 Lake June Rd,
Dallas, TX 75217
(214) 309-3737
Tabu's Car Title & Office Services
4412 S Malcolm X Blvd,
Dallas, TX 75215
(214) 421-5542
Dallas County Tax Office
6820 Lyndon B Johnson Fwy,
Dallas, TX 75240
(214) 321-4106
Dallas County Tax Office
408 S Beckley Ave,
Dallas, TX 75203
(214) 653-7811
Texas Department Of Motor Vehicles
1925 E Belt Line Rd #100,
Carrollton, TX 75006
(972) 478-5200
Donate Your Car in Dallas, Texas
The following non-profits & organizations would be happy to talk to you about donating your car in the Dallas-Ft. Worth area.
Make-A-Wish Car Donation
3838 Oak Lawn Ave,
Dallas, TX 75219
(855) 657-9474
Texans Can Cars For Kids
7100 Marvin D Love Fwy,
Dallas, TX 75237
(972) 274-5437
Donate A Car 2 Charity Dallas
10815 C F Hawn Fwy #300,
Dallas, TX 75217
(214) 744-3023
Disabled American Vets Car Donation
15150 Preston Rd Suite 300,
Dallas, TX 75248
(855) 811-4838
Cars 4 Pets Auto Donation Centers
12000 C F Hawn Fwy,
Dallas, TX 75253
(972) 913-8511
Resources for Dallas Residents
How To Junk A Car In Texas
Need more information about junking a car in Texas? See our guide: How To Junk a Car in Texas.