CashForYourJunkCar.org is an independent publisher. You will find affiliate links which means we may earn a commission if you purchase through these links. It doesn't cost you anything & it helps us keep the site running.
Los Angeles County is home to nearly 8 million registered vehicles and over 6.6 million drivers. It is one of the most polluted cities in the state of California and the traffic/congestion is the subject of many jokes, memes, and comedy routines.
But the county is doing its bit to cut down on congestion and make the air cleaner for its burgeoning population. Not only do we see an increasing number of hybrid and electric vehicles on LA's roads, but many old, damaged, and unwanted cars are also quickly scrapped and recycled.
Cities in Los Angeles County where we can help you get rid of your vehicle and exchange your car for cash include: Long Beach, Santa Clarita, Glendale, Lancaster, Palmdale, Pomona, Torrance & Hollywood.
Can You Sell Your Junk Car For $500 In Los Angeles, California?
In some cases, you will be able to sell your old and damaged car for $500 or more. In other cases, your non-running car will be towed away for much less. The condition of your vehicle and the paperwork you hold for that vehicle including the title largely determine the value.
The only way to truly know how much you can get paid for your junk car is to get a quote from a junk car removal company that serves Los Angeles. Here is a small sample of how much cash car owners in Los Angeles got paid for their unwanted car.
| | | | | |
| --- | --- | --- | --- | --- |
| Make | Model | Year | Zip | Sold For |
| Hyundai | Elantra | 2002 | 90033 | $ 240.00 |
| Toyota | Prius | 2004 | 90032 | $ 1,240.00 |
| Toyota | Camry | 2007 | 90003 | $ 405.00 |
| Honda | Civic | 2000 | 90034 | $ 385.00 |
| Nissan | Sentra | 2004 | 90004 | $ 590.00 |
| BMW | X5 | 2003 | 90001 | $ 740.00 |
| Mercedes-Benz | CLK | 2003 | 90011 | $ 640.00 |
| Nissan | Armada | 2003 | 90006 | $ 690.00 |
| Chrysler | 300 | 2005 | 90016 | $ 365.00 |
Sell Your Car To Junk Car Removal Services In Los Angeles, California
These junk car removal companies will give you a quote for your junk or old car by phone or online. They typically pick up your car and tow it away within 48 hours.
Where You Can Sell Your Junk Car In Los Angeles, California
Have your old, junk, or damaged vehicle towed away in Los Angeles. Get paid in cash for your junk car in LA including the following zip codes:
90011, 90044, 90026, 90022, 90003, 90019, 90042, 90037, 90004, 90006, 90034, 90001, 90063, 90066, 90002, 90018, 90033, 90047, 90046, 90016, 90024, 90023, 90032, 90065.
Sell Your Car To A Junkyard In Los Angeles, CA
Junking your car is a great way to earn a few bucks and get rid of a metallic eyesore. Whether you're scrapping a gas-guzzling beast that is well past its prime or looking to make a few bucks on a water-damaged hybrid, there's always a junk car buyer willing to take it off your hands.
To help you with your search, we have listed the best junk car buyers in Los Angeles, California. It is by no means a complete list of reputable junkyards, but it's a good place to start when you're looking to sell your car and remove it from your driveway.
Young Junky
Young Junky is a female-owned business operating in Culver City and serving nearby cities as well, including Los Angeles. It is open 7 days a week from 9 AM to 7 PM and promises a problem-free process when you sell your car. It's a professional service through and through and is always a good option when you have junk cars to sell in Los Angeles, California.
Address: 10866 Washington Blvd, Ste 1322 Culver City, CA 90232
Phone: (213) 279-0439
Cash for Cars Huntington Park
A cash for cars service that buys junk cars throughout the Huntington Park area. Call for a cash offer any day of the week between 6 AM and 11:30 PM.
Address: 2208 Belgrave Ave, Huntington Park, CA 90255
Phone: (323) 672-3952
Westside Auto Recycling
Westside Auto Recycling is based in Los Angeles, California, and is open 7 days a week. It is one of the largest auto recyclers in the county and buys junk cars, trucks, SUVs, and vans. Call the phone number below to get a quote.
Address: 2531 Sawtelle Blvd, Los Angeles, CA 90064 Sawtelle
Phone: (310) 473-3221
Able Auto
Able Auto buys junk cars in any condition. Call for a free quote and get a good price on your unwanted car, truck, or van.
Address: 13736 Victory Blvd, Van Nuys, CA 91401 Valley Glen
Phone: (818) 781-8840
CarStub
CarStub seems to focus more on used vehicles that are actually fit to run and can be resold. It offers free pick-up and a professional service, though, and if you have a car that is still running, it's worth giving CarStub a call.
Address: 2926 E Miraloma Ave, Anaheim, CA 92806
Phone: (833) 860-1114
LA City Junk Cars
You can sell your car to LA City Junk Cars regardless of the condition or problem. The process is quick and smooth, and you'll get a fair offer for your unwanted vehicle.
Address: 1537 W. Olympic Blvd, Montebello, CA 90640
Phone: (323) 767-0385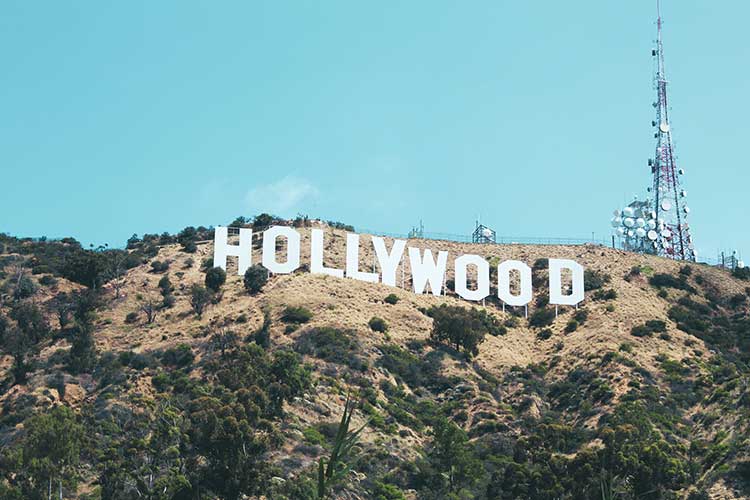 FAQs: How To Get Rid Of Your Old Car In Los Angeles, CA
Who Buys Junk Cars in Los Angeles, CA?
Junkyards, salvage yards, private buyers, and junk car removal services are all options for selling your junk, wrecked or non-running car. All of these parties should be able to give you a free quote and a cash offer over the phone. You are not obligated to accept their offer, so there's no harm in contacting several of these companies and seeing which one gives you the most cash for your junk car.
Who Gives the Most Cash for Junk Cars in LA?
Generally speaking, working directly with junkyards will give you the best price for your junk car. Some companies operate as middlemen and may not offer you the best price, but if you go direct, you won't have the same issue.
To get the best price for your junk car, contact at least 2 or 3 of these companies and get a cash offer from each. Make sure they are all providing you with free towing and then accept the one that offers you the most cash.
If the car is still running, you should consider dropping it off at the junkyard. It will save the buyer a few bucks on a tow truck and they will likely pass that saving onto you, giving you more cash for your car.
How Much do Junkyards Pay for Cars in Los Angeles, California?
How much you get paid for your junk car really all depends on how big is your car, what's the condition, what's the make and model, and what is the value of scrap metal at the moment you sell. Junk car buyers will consider all of these things when providing you with a quote for your junker.
Los Angeles, California Vehicle Title & Registration
If you lost your car's title or need to transfer it in order to sell your vehicle, the below DMV locations can help you. Services offered include: Licensing services, plates, permits, & placards, registration, title transfers and more. You can find a full list of DMV offices on the California DMV website.
Los Angeles DMV Field Office
3615 S Hope Street,
Los Angeles, CA 90007
Bell Gardens DMV Field Office
6801 South Garfield,
Bell Gardens, CA 90201
Compton DMV Field Office
2111 South Santa Fe Avenue,
Compton, CA 90221
San Pedro DMV Field Office
1511 N Gaffey Street,
San Pedro, CA 90731
Torrance DMV Field Office
1785 W 220Th Street,
Torrance, CA 90501
Long Beach DMV Field Office
3700 East Willow Street,
Long Beach, CA 90815
Hawthorne DMV Field Office
3700 W El Segundo Boulevard,
Hawthorne, CA 90250
Inglewood DMV Field Office
621 N La Brea Ave,
Inglewood, CA 90302
Culver City DMV Field Office
11400 W Washington Blvd,
Culver City, CA 90066
Santa Monica DMV Field Office
2235 Colorado Avenue,
Santa Monica, CA 90404
Hollywood DMV Field Office
803 Cole Avenue,
Hollywood, CA 90038
Glendale DMV Field Office
1335 W Glenoaks Boulevard,
Glendale, CA 91201
Donate Your Car in Los Angeles, CA
Feeling charitable? Consider donating that junk car to one of the below non-profits in LA.
Make-A-Wish Car Donation
1150 S Olive St #2000,
Los Angeles, CA 90015
(855) 267-9474
Donate A Car 2 Charity
8103 S Alameda St,
Los Angeles, CA 90001
(424) 652-2082
Breast Cancer Car Donations
1111 Flower St #83,
Los Angeles, CA 90015
(866) 540-5069
Cars2Charities
9723 Glenoaks Blvd Suite A,
Los Angeles, CA 91352
(855) 520-2100
Kids Car Donations Los Angeles
538 S Grand Ave # 52,
Los Angeles, CA 90071
(213) 516-8986
Resources
Selling Junk Cars In California
You can read more about selling junk cars in California here. We cover everything from needing a tile and registration and how much scrap metal is worth in California.