CashForYourJunkCar.org is an independent publisher. You will find affiliate links which means we may earn a commission if you purchase through these links. It doesn't cost you anything & it helps us keep the site running.
Camden New Jersey is home to over 75,000 residents and 50,000 cars, and every year there are approximately 13,000 crashes across Camden County. That's a lot of money, a lot of metal, and endless possibilities for the city's car buyers and junkyards.
If you're unlucky enough to be involved in a car accident, or your pride and joy runs its last commute, you can contact one of these auto salvage locations and get a good price for your vehicle (or what's left of it).
In this guide, we'll look at the best places that buy junk cars in Camden-just what you need whether you're offloading a destroyed Audi or a rundown Honda. We have also included a short list of non-profits that take car donations in the Camden area.
Where You Can Get Your Junk Car Removed In Camden, New Jersey
Sell your junk, damaged or non-running vehicle in Camden, NJ in the following locations:
08102, 08103, 08104, 08105, 08109, 08110.
How Much Can You Get For Your Junk Car in Camden, NJ
| | | | | |
| --- | --- | --- | --- | --- |
| Make | Model | Year | Zip | Sold For |
| GMC | Yukon | 2000 | 08102 | $ 300 |
| Ford | Fusion | 2005 | 08104 | $ 325 |
| Buick | LeSabre | 1997 | 08105 | $ 235 |
| Chevrolet | Suburban | 2003 | 08110 | $ 745 |
| Hyundai | Elantra | 2002 | 08110 | $ 320 |
Junk Car Removal Services That Buy Cars In Camden, New Jersey
If you're reading this article in Camden, NJ, there's a good chance you drive a Honda, Nissan, or Toyota. These are the best-selling manufacturers in this city, and junkyards across Camden are packed to the brim with them.
That said, you don't need to drive a common car to get a good price. Whatever model you drive, check out these services for free towing, cash offers, and quality support.
Areas served include the following neighborhoods of Camden: Ablett Village, Bergen Square, Broadway, Centerville, Downtown Camden, Liberty Park, Marlton, North Camden, Parkside, Pyne Point, & Rosedale.
Junk car removal companies will tow your car away and pay you for your old, wrecked, non-running car.
Junkyards & Salvage Yards That Buy Junk Cars in Camden New Jersey
The below junkyards buy totaled, damaged and junk cars in Camden and the surrounding area including Audubon, Gloucester City, Cherry Hill, and Haddonfield. They will remove your car at no cost to you.
Orthodox Auto
1999 Cooper St,
Camden, NJ 08105
R Fanelle's Sons
1466 Ferry Ave
Camden, NJ 08104
EMR Camden
1500 S 6th St
Camden, NJ 08104
St. Hill Scrap Iron & Meta
270 Atlantic Ave
Camden, NJ 08104
Titan Salvage LLC
619 Chestnut St
Camden, NJ 08103
Tips for Selling Junk Cars in Camden, NJ
To get the best price and service every time, take a look at these tips for selling scrap vehicles in Camden:
Clear Out the Inside
Your car is going to be scrapped, so you don't need to worry about cleaning the interior before it's collected. However, you should check that you're not leaving any money or valuables inside.
Jackets, loose change, gadgets, phones-check under the seats, in the glove box, and in the trunk. You should also remove any custom seats, covers, mats, and stereo equipment that you have installed.
Think like a criminal for a moment; if it's not nailed down and has some value, remove it.
Clear the Space Around the Car
The best junkyards offer car removal services. They will arrange for your vehicle to be towed and taken away, at which point you'll be given a cash sum for your vehicle. To make this process as quick and hassle-free as possible, clear the space around your vehicle.
In other words, make life easier for the towing company and you'll make life easier for yourself.
Arrange for a Good Weather Collection
Towing is generally a quick and easy process, but it's something that's best performed in nice weather. You don't want to be standing in the freezing cold and bracing against the wind and rain, and you definitely don't want to be worrying about ice and snow.
Ask Questions
If you're not sure about the process of selling unwanted junk cars, ask questions. Inexperienced drivers tend to be very reluctant to speak with mechanics and junk car removal services. It's almost as if they are worried about being exposed, as if their honesty will make them a target.
If you're dealing with a legitimate company, that's simply not the case. They're not conmen. Like most companies, they have repeat customers, Google reviews, and social media pages.
They want to keep their customers happy because that's how their businesses thrive. They're not out to rob you, so ask away.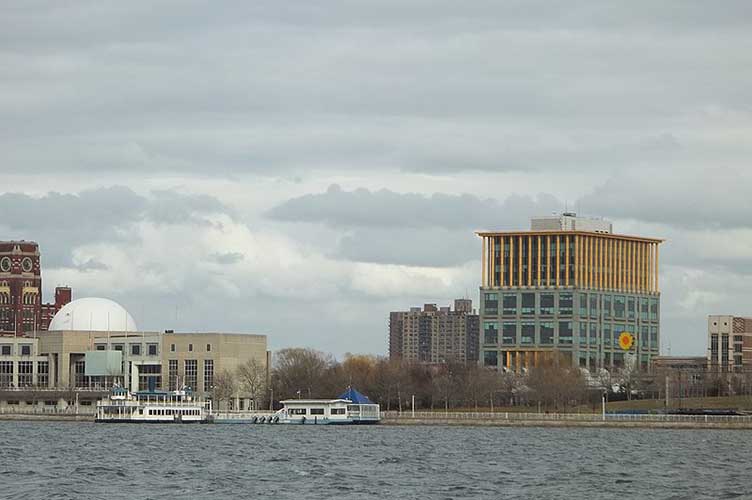 MVC Vehicle Centers Near Camden, NJ
The following MVC (formerly DMV) offices can assist you with vehicle title & registration needs for selling your car.
Camden
Cherry Hill
1 Executive Campus at Cherry Hill, Rte. 70
Cherry Hill, NJ 08002
Runnemede
835 East Clements Bridge Rd
Runnemede Plaza
Runnemede, NJ 08078
Medford
175 Rte 70, Suite 25
Sharp's Run Plaza
Medford, NJ 08055
Turnersville
5200 Rte 42 North
Ganttown Plaza
Turnerville, NJ 08012
Donate Your Car in Camden, NJ
The following non-profits would be happy to talk to you about donating your car.
Vehicle Donation Program
13000 Lincoln Dr W,
Marlton, NJ 08053
(856) 596-8868
My Cruisin For St. Jude Car & Bike Show
925 Morton St,
Camden, NJ 08104
(856) 397-4281
Resources for Camden, NJ Residents
Selling Your Junk Car In New Jersey
You can learn the ins and outs of what you need to sell your junk car in NJ here.