CashForYourJunkCar.org is an independent publisher. You will find affiliate links which means we may earn a commission if you purchase through these links. It doesn't cost you anything & it helps us keep the site running.
If you have a junk vehicle to sell in Kansas City, Kansas, this is the guide for you! Junkyards in Kansas City will swap cars for cash, removing the eyesore that has been taking up space on your driveway and leaving a sizable cash payment in its place. You may choose to donate your car to a non-profit. We can help you out there as well.
Where You Can Get Your Junk Car Removed In Kansas City, Kansas
You can sell your junk car in Kansas City, KS for cash or check in the following zip codes:
66012, 66101, 66102, 66103, 66104, 66105, 66106, 66109, 66111, 66112, 66115, 66118, 66217.
How Much Can You Get For Your Junk Car in Kansas City, Kansas
Offers you receive for selling a junk car in Kansas City, KS will depend on a variety of factors, including the make, model, year, and condition of your vehicle, as well as the current market value. Here are a few recent offers that have been made to sellers in your area.
| | | | | |
| --- | --- | --- | --- | --- |
| Make | Model | Year | Zip | Sold For |
| Toyota | Camry | 2001 | 66012 | $ 210 |
| BMW | X5 | 2004 | 66103 | $ 455 |
| Kia | Sorento | 2008 | 66106 | $ 490 |
| BMW | X5 | 2006 | 66012 | $ 780 |
| Toyota | Corolla | 2008 | 66112 | $ 360 |
Junk Car Removal Services That Buy Cars In Kansas City, Kansas
Junk car removal companies that serve Kansas City, Kansas.
The Best Junk Car Buyers in Kansas City, Kansas
There are a handful of reputable junk car buyers and auto salvage yards in Kansas City, KS. We have listed these companies below, giving you the starting point that you need when you're ready to sell a junk vehicle. They can help you sell your car in the Kansas City area including: Olathe, Lawrence, Leavenworth, Lansing, and Ottawa, KS.
Junk My Car KC
Address: 14300 W 97th Terrace, Lenexa, KS 66215
Phone: 1-913-307-9795
Sell your junk car in Kansas City by contacting the number listed above, giving them some basic details about your car, and waiting for a cash offer. Junk My Car will arrange for a pickup at a time that suits you, before sending a tow truck to collect your car and give you the agreed-upon cash amount.
Midway U Pull Auto Parts
Address: 6345 Kansas Ave., Kansas City, KS 66111
Phone: 1-913-287-6185
An auto recycling facility that is based in Kansas City, Midway buys and sells parts and other salvage. It is not a traditional junk car buyer but we have included it on this list as it trades in junk vehicles and is a great place to visit if you need car parts for your projects.
You will need to take your own tools along and are invited to pull your own parts from a fleet of cars, before paying at the till for the parts you collect.
PICK-n-PULL
Address: 1142 South 12th Street, Kansas City, KS 66105
Phone: 1-913-321-1000
Pick-n-Pull is an auto parts trader that is open 7 days a week. It has a massive fleet of cars, with new ones being added all of the time.
Who Gives the Best Price for Junk Cars in Kansas City, KS?
The only way to guarantee the best price is to contact as many junk car buyers as you can, listen to their offers, and then compare them.
It sounds like a hassle, but the process of acquiring a quote should take just a couple of minutes. In 20 minutes or less, you can get a cash offer from all of the junkyards on this page and it could lead to a much-improved cash offer.
Can I Buy a Car from a Junkyard in Kansas City, KS?
If you want to buy junk cars in Kansas City, KS, just drop by one of the junkyards mentioned above and see what they have for sale. You can buy vehicles and parts, taking what you need for your own personal projects.
Make sure you understand the laws regarding titles and registration if you are buying a car that was totaled and plan to drive it or sell it again someday. Other than that, the process of buying junk cars is simple.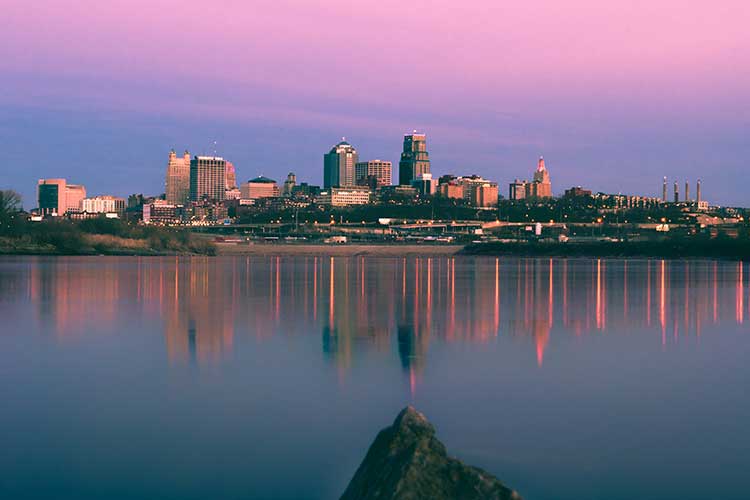 Vehicle Title & Registration In Kansas City, KS
Don't have a title and you want to sell your car? One of the below locations can assist.
Wyandotte County Auto Licensing Office
710 N 7th St #240,
Kansas City, KS 66101
(913) 573-2821
Johnson County Motor Vehicle
6000 Lamar Ave,
Mission, KS 66202
(913) 826-1800
Wyandotte County Annex – Appraiser office
8200 State Ave,
Kansas City, KS 66112
(913) 573-8400
Kansas Drivers License Department
155 S 18th St,
Kansas City, KS 66102
Johnson County Vehicle Registration
782 N Ridgeview Rd,
Olathe, KS 66061
(913) 826-1800
Donate Your Car in Kansas City, Kansas
You can talk to these non-profit organizations about donating your car in Kansas City, Kansas.
Donate a Car 2 Charity
1128 Pawnee Ave #17,
Kansas City, KS 66105
(816) 301-7839
Vehicles For Veterans
7300 W 110th St Commerce Plaza 7th Floor,
Overland Park, KS 66210
(855) 811-4838
Resources for Kansas City, KS Residents
How To Junk A Car In Kansas
Learn about your junk removal options, what to do, and what not to do when junking your car in Kansas.