Cash For Your Junk Car is an independent publisher. You will not find paid product promotions or sponsored content on this site. You will find affiliate links which means we may earn a commission if you purchase through these links. It doesn't cost you anything and it helps us keep the site running. Thanks for stopping by.
Do you live in the San Francisco Bay area? Do you have a junk vehicle to sell and are looking for some easy cash in hand? Then this is the guide for you, as we'll take a peek at some of the best junk car buyers in San Francisco who tow and remove junk cars at no cost to you and pay you for it. We also have a list of non-profits if you prefer to donate your car.
We can help you sell or donate your car or truck in the various neighborhoods (and climates) of San Francisco including: Fisherman's Wharf, Richmond District, Outer Sunset, Sunset District, Bernal Heights, The Mission.
Where You Can Get Your Junk Car Removed In San Francisco, CA
You can sell your junk car in San Francisco, CA in the following zip codes:
94115, 94116, 94117, 94118, 94121, 94122, 94123, 94124, 94127, 94129, 94130, 94131, 94132, 94133, 94134.
Junk Car Removal Services That Buy Cars In San Francisco, CA
How Much Can You Get For Your Junk Car in San Francisco, CA
Below is a representative sample of junk cars sold in San Francisco, CA. How much you can sell your junk or unwanted car will vary by the car's make, model, and condition.
| | | | | |
| --- | --- | --- | --- | --- |
| Make | Model | Year | Zip | Sold For |
| Toyota | Corolla | 2019 | 94124 | $ 1,155 |
| Volvo | XC90 | 2006 | 94122 | $ 685 |
| Dodge | Charger | 2008 | 94118 | $ 300 |
| Kia | Forte | 2013 | 94116 | $ 930 |
| Chevrolet | G20 | 1983 | 94127 | $ 205 |
| Dodge | Caravan | 2005 | 94130 | $ 490 |
| Nissan | Maxima | 2006 | 94132 | $ 635 |
| Jeep | Liberty | 2010 | 94127 | $ 335 |
| Subaru | Legacy | 2011 | 94124 | $ 735 |
| Nissan | Altima | 2014 | 94132 | $ 635 |
| Honda | Civic | 2004 | 94116 | $ 165 |
Junkyards & Salvage Yards That Buy Junk Cars In San Francisco, CA
All of the following companies are based in San Francisco, California. They are junk car buyers that will pay cash for your vehicle and arrange a free pick up. For more information, just dial the numbers listed.
CIRCOSTA Iron & Metal Co. Inc.
CIRCOSTA is a long-running California-based metal processing company that has been around since the 1930s. It takes all kinds of metals for processing into new products and accepts millions of tons of metal from businesses and clients across San Francisco.
Address: 1801 Evans Ave., San Francisco, CA 94124
Phone: 1-415-282-8568
ABC Auto Parts
ABC Auto Parts pays cash for cars and covers the entire San Francisco area. It is a family-owned business that has been in operation for more than half a century and in addition to selling your junk car, you can also purchase auto parts from this San Francisco-based company.
Address: 1650 Davidson Ave, San Francisco, CA 94124
Phone: 1-415-826-8676
How Much Can I Get for Selling my Car to a Junkyard?
It all depends on the condition of your vehicle. Generally, the price can range from a low of $50 to a high of $10,000. If you have a salvage title you can expect to get near the lower end of that. If it's a nearly-new vehicle with a lot of pristine parts, you'll get much more.
The scrap metal value will also come into, and this can be influenced by everything from the market rate to the size of the vehicle you're selling.
The only way to know for sure is to call them and get a quote.
How Do I Sell My Car to a Junkyard in San Francisco, CA?
In the first instance, you should make sure that you have all of the basic details of your vehicle, including the make, model, year, and condition.
Once you have those details, contact one of the companies mentioned above. Just phone them, answer their questions, and wait for their quote.
They all pay cash for junk cars, so once they have given you a quote, they will arrange for a tow truck to pick up your vehicle on a day that works for you. The tow truck driver will give you the cash and take the vehicle away, along with all the necessary documents that you provide.
This speedy junk removal service is often accompanied by dedicated customer service and years of experience, so if you have any questions, just ask and they will answer.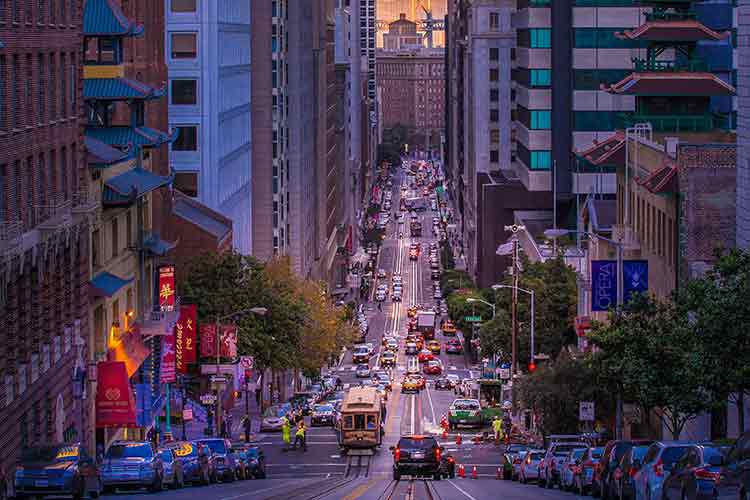 DMV Title & Registration Service In San Francisco, CA
The below DMV offices and 3rd party services can help if you need to replace a lost or stolen title, or transfer ownership of your car for a car sale.
San Francisco DMV
1377 Fell St,
San Francisco, CA 94117
(800) 777-0133
AAA San Francisco Financial District Branch
160 Sutter St, San Francisco, CA 94104
1-415-773-1900
AAA San Francisco Lakeshore Plaza Branch
1585 Sloat Blvd, San Francisco, CA 94132
1-415-682-3400
AAA San Francisco Financial District Branch – California DMV
160 Sutter St,
San Francisco, CA 94104
1-415-773-1900
Donate Your Car In San Francisco, CA
The following non-profits & organizations would be happy to talk to you about donating your car.
San Francisco Car Donation
Donate A Car 2 Charity
2895 3rd St #370, San Francisco, CA 94107
(415) 340-1825
All America Car Donation
326 Fell St, San Francisco, CA 94102
(619) 568-2301
Charity Auto Donation
1340 Turk St #415, San Francisco, CA 94115
(877) 671-2911
CARE Car Donations
465 California St Suite 475, San Francisco, CA 94104
(888) 755-5452
Donate Car Cancer
1340 Turk St #415, San Francisco, CA 94115
(888) 830-6173
Resources for San Francisco, CA Residents
Selling Junk Cars In California
You can read more about selling junk cars in California here. We cover everything from needing a tile and registration and how much scrap metal is worth in California.