CashForYourJunkCar.org is an independent publisher. You will find affiliate links which means we may earn a commission if you purchase through these links. It doesn't cost you anything & it helps us keep the site running.
Cash for cars companies operate throughout the city of Baltimore and the surrounding areas. The process is simple-just call for a quote, arrange a time, and get cash for your vehicle. It doesn't matter how old your car is or what kind of condition it's in, as these dealers are looking for salvage and scrap value.
Whether it's been rusting on your front lawn for several years or it has been in a car wreck or flood, you could get some cash and offload an eyesore at the same time. They remove your car. You get paid. That's a nice transaction.
Where You Can Get Your Junk Car Removed In Baltimore, MD
You can sell your junk car for cash in Baltimore, MD despite any mechanical issues in the following zip codes:
21223, 21224, 21225, 21226, 21227, 21228, 21229, 21230, 21231, 21234, 21236, 21237, 21239, 21251.
How Much Can You Sell A Junk Car in Baltimore, MD
| | | | | |
| --- | --- | --- | --- | --- |
| Make | Model | Year | Zip | Sold For |
| Kia | Forte | 2010 | 21224 | $ 625 |
| Nissan | Murano | 2003 | 21226 | $ 700 |
| Honda | Accord | 1996 | 21228 | $ 345 |
| Ford | Focus | 2007 | 21230 | $ 60 |
| Chevrolet | Sonic | 2010 | 21234 | $ 875 |
| Hyundai | Santa Fe | 2009 | 21239 | $ 670 |
Junk Car Removal Services That Buy Cars In Baltimore, MD
Junk car removal companies that serve Baltimore, MD.
Junkyards & Salvage Yards That Buy Junk Cars In Baltimore, MD
You have a few options when it comes to selling or donating your junk car in Baltimore, MD. The city is home to several top cash for cars buyers, as well as auto parts specialists, junk removal services and non-profits. We have listed a few of the very best below.
Areas served include the following neighborhoods of Baltimore: Arlington, Cedonia, Evergreen Lawn, Franklin Square, Heritage Crossing, Johnston Square, Morrell Park, Otterbein, Port Covington, & Upper Fells Point.
Beltsville Auto Recyclers
Beltsville Auto Recyclers purchases junk cars in any condition and serves the entire Baltimore area. The company has been in business for over 15 years and has an extensive catalog of late-model vehicles and auto parts, making it the perfect destination for restorers looking for a new project.
Address: 4101 Curtis Ave., Baltimore, MD 21226
Phone: 1-410-355-1722
Cox Auto Parts Inc
Cox Auto Parts has been in business since 1946. It buys and sells a host of cars and car parts and offers great customer service and an unbeatable level of experience.
Address: 2719 North Point Blvd, Baltimore, MD 21222
Phone: 1-410-288-6646
Junk Car Boys Baltimore – Cash for Cars
Get a great price for your SUV, truck, or car. As the name suggests, this company pays cash for junk cars and also takes care of all the paperwork and hassle. You just need to get a quote, arrange a time, and make sure you have the necessary paperwork ready when the tow truck driver appears.
Address: 959 Stoll St, Baltimore, MD 21225
Phone: 1-443-453-5173
LKQ Pick Your Part – Baltimore
A Baltimore-based auto parts specialist that buys and sells parts from a range of models. It deals with both domestic and foreign vehicles and has a vast selection of parts in stock. It also pays cash for cars and salvage in Baltimore, MD.
Address: 6201 Erman Ave., Baltimore, MD 21205
Phone: 1-410-488-6650
Decker's Salvage Co Inc.
A scrap metal specialist that is based in Baltimore and focuses specifically on companies that deal with large quantities of scrap. It's not your typical cash for cars provider but it has been included as it's involved with the scrap metal sector.
Address: 2200 Berlin St., Baltimore, MD 21230
Phone: 1-410-752-2546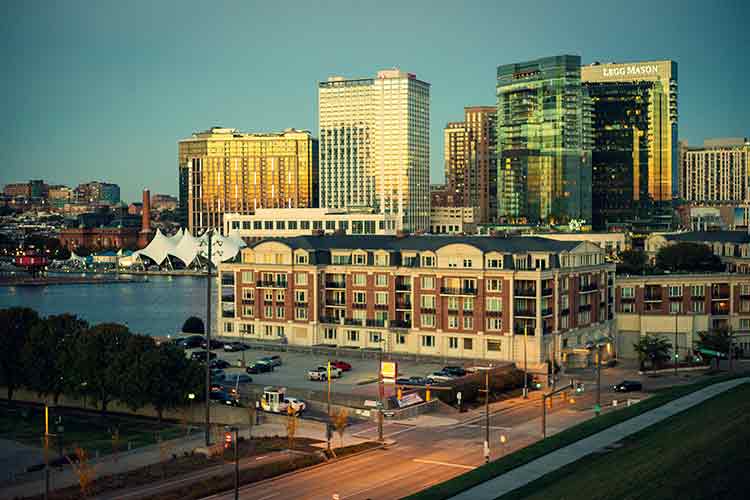 Vehicle Title & Registration Services In Baltimore, MD
The following businesses can assist you with your title and registration needs when it comes time to selling your vehicle.
MVA – Baltimore City
5425 Reisterstown Rd,
Baltimore, MD 21215
(410) 768-7000
Motor Vehicle Administration
5425 Reisterstown Rd,
Baltimore, MD 21215
Kal-Ven Tag & Title Service
7000 Belair Rd St 3,
Baltimore, MD 21206
(410) 668-6000
MVA Approved Tag & Title Agent & Notary
617 W Lexington St Ste H,
Baltimore, MD 21201
(410) 864-8884
Car Donations in Baltimore, Maryland
You may choose to donate you car instead of selling it. Here are a few non-profits in Baltimore you can contact to donate your car.
Wheels For Wishes Car Donation
Located in: Regus – Maryland, Baltimore – Inner Harbor Center
400 E Pratt St,
Baltimore, MD 21202
(855) 225-9474
Donate Car Baltimore
Located in: Barcoding Inc.
2220 Boston St #320,
Baltimore, MD 21231
(443) 400-7782
Donate Cars For Charity
Located in: Bank of America
2530 N Charles St #1052,
Baltimore, MD 21218
(443) 400-7341
Habitat for Humanity Car Donations
3741 Commerce Dr #309,
Baltimore, MD 21227
(877) 277-4344
IAA Vehicle Donation
3131 Hawkins Point Rd,
Baltimore, MD 21226
(410) 354-3344
Resources for Baltimore, MD Residents
How To Junk A Car In Maryland
We tell you how you can junk a car in Maryland and answer all of the questions you need to answer to get rid of your junk car in our guide: How To Junk A Car In Maryland.