CashForYourJunkCar.org is an independent publisher. You will find affiliate links which means we may earn a commission if you purchase through these links. It doesn't cost you anything & it helps us keep the site running.
Looking to sell or donate your junk car in San Jose? Whether you're selling an old and beaten SUV or a nearly new Mercedes Benz or totaled Tesla, there are a number of junk car buyers and non-profit removing vehicles in and around the San Jose area and we have highlighted the best ones in this guide.
Towns served include the following communities that neighbor San Jose and the greater San Francisco Bay Peninsula: Sunnyvale, Cupertino, Mountain View, Palo Alto, Los Altos and more.
Where You Can Get Your Junk Car Removed In San Jose, California
Sell your junk car for cash and have it towed away in San Jose, California including the following locations:
95121, 95122, 95123, 95126, 95129, 95130, 95131, 95134, 95135, 95136, 95138, 95139, 95140, 95148.
How Much Can You Get For Your Junk Car in San Jose, California
| | | | | |
| --- | --- | --- | --- | --- |
| Make | Model | Year | Zip | Sold For |
| Toyota | Corolla | 2013 | 95148 | $ 1,640 |
| Toyota | 4Runner | 1996 | 95139 | $ 150 |
| Jeep | Grand Cherokee | 2009 | 95138 | $ 920 |
| Infiniti | M45 | 2004 | 95123 | $ 470 |
| Nissan | Altima | 2004 | 95121 | $ 510 |
Junk Car Removal Services That Buy Cars In San Jose, California
Junk car removal companies that serve San Jose, California.
Junkyards That Buy Junk Cars In San Jose, CA
To remove your unwanted vehicle in San Jose, just contact one of the following junk car buyers. You will get a cash offer over the phone and if you accept, they will send a truck to take your vehicle away and leave you with a handful of cash!
Whatever company you choose to work with, make sure you get more than one quote, ask any questions on your mind, and don't accept a cent less than the price they quoted over the phone.
A1 Auto Wreckers
A1 Auto Wreckers buys junk cars and sells auto parts throughout San Jose, California. All parts come with a warranty that lasts for several months and you can sell SUVs, trucks, bikes, and other junk vehicles.
Address: 200 Hillsdale Ave, San Jose, CA 95136
Phone: 1-408-225-5313
Cash For Junk Cars San Jose
Sell unwanted junk cars throughout San Jose, California with Cash for Junk Cars. They promise to provide you with a fast quote and send a tow truck within 24 hours. The company buys all junk cars in San Jose and will take vehicles in any condition.
Address: 1054 S De Anza Blvd, San Jose, CA 95129
Phone: 1-408-740-5868
Action Auto Wreckers
Action Auto Wreckers opens 6 days and week and serves the San Jose, CA area. It has a large stock of premium auto parts and sells everything with a 3-month warranty. Contact Action Auto Wreckers on the number below to sell junk cars and purchase auto parts.
Address: 242 Hillcap Ave, San Jose, CA 95136
Phone: 1-408-225-5553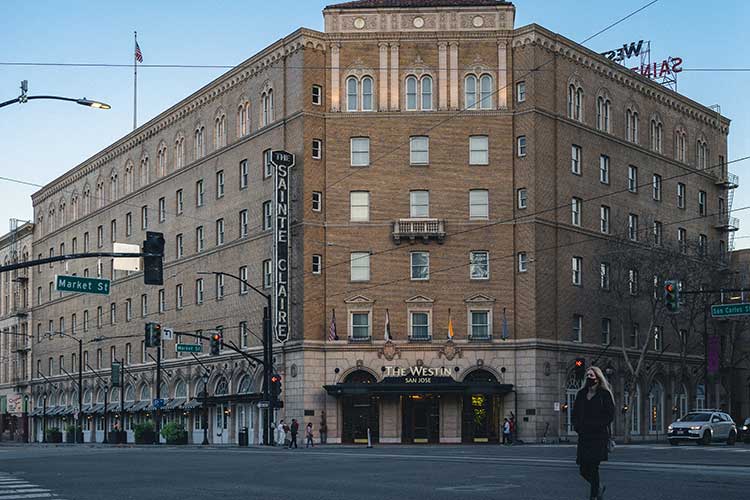 Vehicle Title & Registration Services In San Jose, CA
The below DMV offices in the San Jose, California area can help if you need to replace a lost or stolen title, or transfer ownership of your car in preparation of selling it.
San Jose DMV
111 W Alma Ave,
San Jose, CA 95110
(800) 777-0133
Santa Clara DMV
3665 Flora Vista Ave,
Santa Clara, CA 95051
Santa Teresa DMV
180 Martinvale Lane,
San Jose, CA 95119
Fremont DMV
4287 Central Avenue,
Fremont, CA 94536
Pleasanton DMV
6300 W Las Positas Blvd,
Pleasanton, CA 94588
Donate Your Car in In San Jose, CA
The following non-profits & organizations would be happy to talk to you about donating your car in San Jose, CA.
Make-A-Wish Car Donation
560 S Winchester Blvd # 500,
San Jose, CA 95128
(855) 622-9474
Good Wheels Car Donation
1080 N 7th St,
San Jose, CA 95112
(408) 869-9146
Americans Best Auto Donation
4950 Hamilton Ave # 212,
San Jose, CA 95130
(408) 370-0920
Bay Area Kids Car Donation
535 S Bascom Ave, San Jose, CA 95128
(408) 508-5700
Summary: Cash for Cars in San Jose, California
Selling a junk car or donating it is a pretty problem-free process. It's designed to be fast, quick, and easy. Just call them, tell them the make, model, and condition of your car, arrange a suitable time for a pick up, and seal the deal!
As you can see, there are several cash for cars companies operating in the San Jose area and there is no charge for getting a quote. You're also not obligated to accept any of them, so ask around, dial a few numbers, and see which one offers you the best price.
Resources for San Jose, CA Residents
Selling Junk Cars In California
You can read more about selling junk cars in California here. We cover everything from needing a tile and registration and how much scrap metal is worth in California.