CashForYourJunkCar.org is an independent publisher. You will find affiliate links which means we may earn a commission if you purchase through these links. It doesn't cost you anything & it helps us keep the site running.
There may come a time in your life when you need to junk a vehicle. If the time to junk a vehicle has come, no worries! There are a few steps you need to follow to junk a car in the Buckeye State. Here's what you need to know about legally junking a vehicle in Ohio.
How Do I Sell My Car to a Junkyard In Ohio?
Selling your car to a junkyard in Ohio is not the same as selling your car to a dealership or individual. Ohio junkyards don't care about the condition of your vehicle. These junkyards want to make sure you have the necessary paperwork to junk the vehicle, such as a proof of ownership document.
The internet helps with taking the guesswork out of finding a local Ohio junkyard. Go to your search engine, Google, Yahoo, Bing, or whatever search engine you use, and type the phrase "junkyards near me". Now you have a list of local OH junkyards at your fingertips.
You will also need to provide your car's vehicle identification number (VIN). After providing the VIN, you will be asked to provide more details about your car, such as if the vehicle can be driven. Once you disclose this information, you will receive a quote. If you are satisfied with the quote and payment terms, you will accept the terms and schedule the pickup of your vehicle (if applicable). If you're not satisfied with the terms, you can choose a different OH junkyard.
Junk Car Removal Companies That Buy Unwanted Vehicles In Ohio
Junk Car Removal Service Locations In Ohio
Get cash for your junk car when you sell it in Ohio including in the following locations:
Columbus, OH
Parma, OH
Canton, OH
Lorain, OH
Hamilton, OH
How Much You Could Get For Selling A Junk Car In Ohio
How much you sell your junk car for in Ohio may depend on the type of company you sell it to. For example, junk car removal companies will sell a car for parts or at auction, while a salvage yard may just sell the vehicle for parts or have the metal extracted and melted down. Typically, a junk car removal service will maximize its profit and pass that on to its customer (you).
The below will give you an idea of how much you can make when you sell your unwanted car in Ohio.
| | | | | |
| --- | --- | --- | --- | --- |
| Make | Model | Year | City | Sold For |
| GMC | Denali | 2001 | Dayton, OH | $ 345 |
| Dodge | Dakota | 1994 | Cleveland, OH | $ 230 |
| Dodge | Dakota | 1999 | Cincinnati, OH | $ 310 |
| Mazda | 3 | 2006 | Toledo, OH | $ 285 |
| Toyota | Corolla | 2014 | Akron, OH | $ 1,655 |
| Honda | Accord | 2003 | Dayton, OH | $ 625 |
| Chevrolet | Blazer | 2000 | Parma, OH | $ 205 |
| Honda | Civic | 2002 | Canton, OH | $ 735 |
| Toyota | Prius | 2012 | Lorain, OH | $ 820 |
| Nissan | Versa | 2008 | Hamilton, OH | $ 310 |
| Dodge | Neon | 2004 | Columbus, OH | $ 335 |
How Do I Get Rid of a Junk Car In OH?
If you need to get rid of your Ohio junk car, with a few taps on your smartphone or clicks on your computer, your junk car will be gone! Once you find a local Ohio junkyard, tell them as much information about your vehicle as possible. If you can drive your vehicle, you can drop your vehicle off at a junkyard. If your vehicle isn't drivable, you can have the junkyard tow your vehicle for a fee.
Do You Need a Vehicle Title to Junk a Car In Ohio?
Whether you're required to present your vehicle's title to a junkyard depends on the junkyard you decide to use. Some Ohio junkyards will require the vehicle's title while other junkyards will not. Junkyards that don't require the vehicle's title may only request a proof of ownership document to prove you are the legal owner of the vehicle. Check with the junkyard to learn about their specific requirements for junking a vehicle.
How Much Does It Cost to Junk a Car In Ohio?
There is usually no cost associated with junking a car in Ohio, but you may be required to pay a fee if you choose to have your car towed to a junkyard. If this is the case, you must pay all applicable towing fees. The final cost of junking your vehicle will depend on the method you choose to junk your car.
What is a Junk Title In Ohio?
A junk car title in the state of Ohio is a vehicle title that states the vehicle can't be registered for road use. In this scenario, the junk vehicle has extensive damage or may have been involved in a flood. Vehicles with a junk title do not have market value. However, the vehicle's parts have value, which is the price that is calculated when your vehicle is scrapped. Cars that have junk vehicle titles can't be sold for use in Ohio.
Can You Junk a Car With an Expired Registration In Ohio?
Yes! You are allowed to junk a vehicle that has an expired registration in Ohio. Keep in mind that unregistered vehicles can't be left in a public place, whether it is a junk vehicle or not. Make sure you don't confuse unregistered vehicles with untitled vehicles.
How Do I Get a Junk Vehicle Title In Ohio?
To receive a junk title for your Ohio vehicle, there are a few steps you need to take. You need to provide:
The vehicle's VIN
Your address for the junk vehicle title (if applicable)
Your phone number
Your email address
A photo of your vehicle (if applicable)
A photo of the vehicle's VIN
Certificate of Destruction (or similar documentation)
You may be asked to submit more or fewer documents depending on the city in Ohio you reside and the junkyard you choose to use.
What Paperwork Do I Need to Scrap a Car?
When you're ready to scrap your vehicle in Ohio, you need to make sure you have the necessary paperwork. The required paperwork to scrap your Ohio vehicle is as follows:
The Ohio Certificate of Title (Form BMV 3774) – this title must be endorsed for title transfer)
Lien sale documents (must be signed correctly for registration and transfer)
A salvage certificate (must be properly endorsed for transfer)
If you lost your vehicle's registration, you must provide a bill of sale. The vehicle's bill of sale may also be able to be used in place of vehicle title signatures.
Can You Sell a Car With a Salvage Vehicle Title In Ohio?
Although it is not against the law to sell a vehicle that has a salvage title in Ohio, you are required to prepare the vehicle for sale. If you have already reported your vehicle to the OH BMV as a salvage vehicle, you can restore the vehicle or obtain a revived salvage vehicle title, which is perfect for mechanics who are interested in rebuilding a vehicle.
Learn more about how to sell a salvage car in Ohio here.
How Do I Get Rid of a Car I Don't Want?
If you have a vehicle that you don't want, you can get rid of your vehicle by junking it or recycling its parts. If you decide to junk your vehicle, you can easily sell the vehicle to an Ohio junkyard. If you want to recycle your vehicle and help out the planet, you can sell your vehicle and the car's parts will be turned into essential building materials. If your vehicle is operational, but you don't want it, you can sell it to an individual as a private sale.
Does the OH BMV Buy Old Cars?
No. The Ohio BMV doesn't buy old cars. However, you may be able to donate your vehicle. If your car is still operational, you can donate it to a program that will help someone in need of a vehicle. If your vehicle is a junk car, keep in mind that the vehicle can't be sold or donated. The only option for a junk vehicle is to sell it to a junkyard or scrap it for parts.
Can I Scrap My Car Without a Registration Document?
If you don't have your vehicle's registration, don't panic! Since you don't have the vehicle registration, you will need to find an Ohio junkyard that junks vehicles free of charge or for a low fee to recycle the car's parts.
Can I Scrap a Car That Is Not Registered In My Name?
In a perfect world, you would be able to scrap a vehicle that's not registered in your name. However, in today's world, you can't scrap a vehicle that's not in your name. When you are scrapping your vehicle, you are required to provide a document that shows proof of ownership of the vehicle. In this scenario, you are not allowed to use a bill of sale or proof of insurance as proof of your ownership of the vehicle.
You are required to have proof of ownership of the junk vehicle because the Ohio junkyard is responsible for notifying the state of Ohio whenever they scrap a vehicle. Junkyards must also report the source of the vehicle and information regarding the individual who wants to junk the vehicle.
Can I Scrap a Car Without a Vehicle Title?
The answer is maybe. You may be able to scrap your car without its title. However, you won't get the money you were expecting from junking the vehicle because the junkyard will be responsible for paying the fee to transfer ownership of the vehicle you're junking. The titling fees will be subtracted from your junking quote.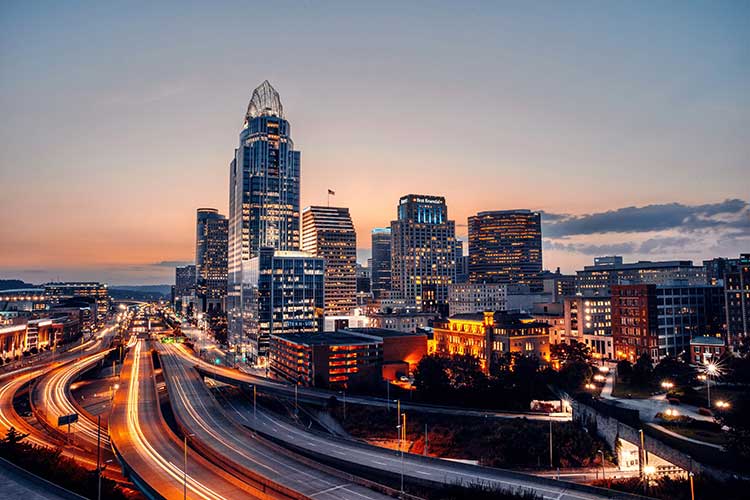 What Do You Need to Junk a Car In OH?
When you junk a vehicle in Ohio, you need to visit your local OH BMV branch and be sure to bring the vehicle's Certificate of title, which must be in your name or endorsed for transfer of ownership to you. You will also need to get the vehicle's license plates.
Be advised that you may be required to pay additional fees if the vehicle is not currently registered or designated for non-operation status (junk title or similar). You can contact your local OH BMV office for more information.
How Old Does a Car Have to be to Not Require a Vehicle Title in OH?
In the state of Ohio, most vehicles are required to have a title. There are certain types of vehicles that are an exception to the vehicle titling rules of Ohio, such as:
Miniature motorcycles
Disaster relief vehicles
Hauled vehicles
Forklift trucks
Golf carts
Fire fighting equipment (fire engines, fire trucks, etc.)
How Do You Junk a Car In OH?
Junking a vehicle in Ohio isn't difficult. You can junk a vehicle on your own or have your local Ohio junkyard pick it up. Regardless of your chosen method, you must provide the necessary paperwork and payment for all applicable fees.
Current Scrap Metal Prices in Ohio
Scrap metal prices differ based on the material you're scrapping and your location. It's a good idea to become familiar with the current scrapping prices per pound offered in your city/state to help you determine how much money you will be able to receive. The current scrap metal prices in Ohio are as follows:
Copper (Clean) – $4.12 – $5.07
Aluminum – $0.19 – $1.01
Cans – $0.06 – $0.10
Clean Brass – $2.47 – $3.30
Lead – $0.57 – $0.91
Stainless Steel – $0.82 – $1.24
Steel Radiators – $1.24 – $2.88
Ohio Junkyard Locations
There are different junkyard locations in the state of Ohio. Here is a list of Ohio junkyards that may be near you.
Woody's Auto Salvage
1988 Mckinley Ave
Columbus, OH 43204
(614) 276-2597
Monday – Friday (8 AM – 5 PM)
Saturday (8 AM – 3 PM)
Sunday (9 AM – 3 PM)
Canton Auto Salvage
1936 Baldwin Ave NE
Canton, OH 44705
(330) 453-3888
Monday – Friday (8 AM – 5 PM)
Saturday (8 AM – 12 PM)
Sunday (Closed)
Reed's Salvage Corp
36521 Royalton Rd
Grafton, OH 44044
(440) 748-2016
Monday – Friday (8 AM – 5 PM)
Saturday (8 AM – 12 PM)
Sunday (Closed)
Ross Brothers Salvage Inc.
106 Tilden Ave
Mount Vernon, OH 43050
(740) 397-9334
Monday – Friday (7:30 AM – 4 PM)
Saturday and Sunday (Closed)
Congratulations! You're a junk car master. Now that you know the steps you need to take to junk your car in Ohio, you can junk your vehicle and get cash. Happy junking!
Popular Cities In Ohio To Sell Your Junk Car