CashForYourJunkCar.org is an independent publisher. You will find affiliate links which means we may earn a commission if you purchase through these links. It doesn't cost you anything & it helps us keep the site running.
A vehicle is junked for different reasons, such as damage caused by an accident, mechanical failure, and expensive repair costs. Sometimes vehicles are junked because they can't be driven legally.
There are three different ways you can junk your car in the Lone Star State. You can sell your junk car to a junkyard, sell it to a junk car service online, or sell it to the state of Texas.
Selling Your Junk Car In Texas
As we mentioned above, there are three ways to get rid of a junk car in Texas, regardless of its condition and if it is running or is not operational.
If you plan on selling your car online, there are several online services that specialize in buying junk and non-running cars in the state of Texas. All three companies work with a network of towing companies that pick up your car for free, tow it away and pay you immediately.
You can contact any one of these towing companies for a free quote to see how much they would pay you for your car. Online services are the easiest way to get rid of a junk car in Texas.
Junk Car Removal Companies That Buy Junk Cars in Texas
Junk Car Removal Service Locations In Texas
You can have your damaged and unwanted car hauled away in Texas including:
El Paso, TX
Arlington, TX
Corpus Christi, TX
Plano, TX
How Much Junk Car Removal Services Paid For Junk Cars In Texas
Below is a small set of the makes, models, and years of cars that junk car removal companies have bought recently. The selling price may not be how much you make. You could also make much more. How much you make is determined by the condition and market value of your car.
| | | | | |
| --- | --- | --- | --- | --- |
| Make | Model | Year | City | Sold For |
| Ford | Fusion | 2010 | Houston, TX | $ 540 |
| Toyota | Corolla | 2010 | San Antonio, TX | $ 600 |
| Acura | MDX | 2002 | Dallas, TX | $ 605 |
| Toyota | Rav4 | 2000 | Austin, TX | $ 365 |
| Toyota | Sienna | 2003 | Fort Worth, TX | $ 795 |
| Ford | Explorer | 2003 | El Paso, TX | $ 265 |
| Honda | Accord | 2006 | Arlington, TX | $ 380 |
| Jeep | Grand Cherokee | 2012 | Corpus Christi, TX | $ 965 |
| Nissan | Armada | 2005 | Plano, TX | $ 715 |
Selling Your Junk Car To A Junkyard
We have a list of junkyards in Texas that buy junk cars.
When you're selling your junk vehicle to a junkyard, you will need to provide your car's vehicle identification number (VIN). You will also need to provide a few more details about your vehicle, such as whether the vehicle is drivable or not. In a few minutes, you'll have a quote. If you're satisfied with the quote, you will review the payment terms, accept the offer, and schedule a pickup.
Texas Junkyard Locations
Here are a few junkyards in Texas. You can find one that services your area in Texas.
Roy Miller Auto Salvage
2933 E University Dr.
McKinney, TX 75069
(972) 584-7383
Monday – Friday (8 AM – 5:30 PM)
Saturday (8 AM – 1 PM)
Sunday (Closed)
Twin Lakes Auto Salvage
9915 S Central Expy
Dallas, TX 75241
(972) 225-4536
Open 24 hours
Myers Auto Salvage
24132 State Highway 64
Canton, TX 75103
(903) 567-4671
Monday – Friday (8 AM – 5:30 PM)
Saturday and Sunday (Closed)
Sell Your Junk Car to The State of Texas
There are different car programs available in Texas. You can donate your car in Texas to an individual or family in need. If your vehicle is in operational order, but major repairs are the cause of you deciding to get rid of your car, you have a lot of car donation programs that can help. When you donate your vehicle, these programs make the necessary auto repairs and give the car to someone in need. Different car donation programs include:
Cars 4 Christmas
Working Cars for Working Families
Cars 4 Heroes (Car Santa)
When you donate your vehicle, you can:
Qualify for a tax deduction
Avoid the headaches and costly repairs of older vehicles
Free up space in your driveway or garage
Better alternative to a low trade-in or junk offer
Support organizations and causes you care about
Possible TX Donation Requirements (for vehicles)
There might be specific requirements Texans must meet in order for their vehicle to qualify for car donations in Texas.
Smog Check Required
In the state of Texas, most gas vehicles in the state are required to pass a vehicle emissions test and a safety inspection. If your vehicle falls into one of the following categories, your vehicle is not required to pass a Texas smog check:
New vehicles made in the last two model years
Vehicles made more than 24 years ago
Diesel vehicles
All motor vehicles in the state of Texas are required to pass a safety inspection. Hybrid vehicles are NOT exempt from passing a TX smog inspection. If your vehicle does require a Texas smog inspection, the good news is that you can have a smog check performed on your vehicle at any time, meaning you don't have to sit around and wait until your vehicle's registration renewal period.
Checking the Emissions System
If you're donating your vehicle, the vehicle can't have a tampered emission system. If the vehicle failed the smog test, the failure can't solely be due to an ignition timing adjustment or a gas cap functional test. A smog check failure occurs when the check engine light or malfunction indicator lamp illuminates. Be advised that your vehicle may qualify for the car donation programs in Texas if the check engine light is on.
Vehicle Must Be Operational
Your vehicle must be operational. If your vehicle isn't functional and will require extensive and expensive repairs, you might want to consider junking your vehicle. If your vehicle is operational, make sure that there are no malfunctions that prevent the vehicle from being driven.
Registration Not Lapsed
In the state of Texas, a lapsed vehicle registration might be a cause for concern when you're trying to donate your vehicle. It's best to make sure your vehicle's paperwork is up-to-date to avoid unnecessary delays in the donation process.
Vehicle Titled In Your Name
The vehicle's title must be in your name, which means the vehicle is required to be registered to you, and can't be undergoing initial registration in the state of Texas.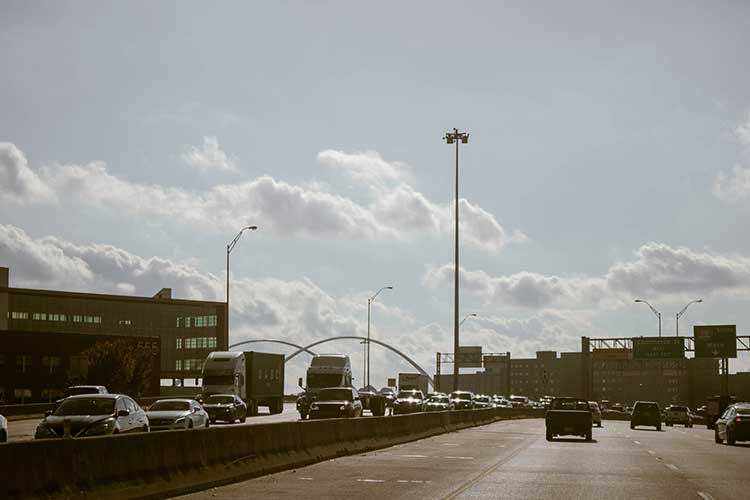 Paperwork You Need to Scrap a Car in Texas
When you want to scrap a car in Texas, there's different paperwork you need to complete by providing the required information and your signature and submit. The required paperwork to scrap a car in Texas is as follows:
The Texas Certificate of Title (properly endorsed for transfer)
You are required to provide evidence of ownership of the vehicle by providing the vehicle's title. You must sign the vehicle title. There are two designated areas of the vehicle title where you are required to provide your signature to properly endorse the Texas vehicle title. A junkyard employee will also need to sign the vehicle's title as the buyer of the vehicle to correctly transfer ownership of the vehicle.
Lien sale documents (properly executed for registration and transfer)
In Texas, you must provide an Additional Liens Statement (Form VTR-267). You may also be required to pay a non-refundable processing fee to the Texas DMV. Once the fee is paid, you will receive a printout of the vehicle's record using the VIN.
A salvage certificate (properly endorsed for transfer)
You must complete and sign an Application for Salvage Certificate or Nonrepairable Vehicle Title (Form VTR-441).
License plates
Before you can wash your hands of your junk vehicle, you need to surrender the vehicle's license plates to your local TX DMV office. If you are not in possession of your vehicle's bill of sale, a lieu of vehicle title might suffice.
Do You Need a Vehicle Title to Junk a Car in Texas?
Whether you need a vehicle title to junk your car depends on the junkyard. You will find Texas junkyards that require a vehicle title to junk a car and other junkyards that don't. In some situations, you will only need to provide proof of vehicle ownership. Be sure to check with the junkyard to intend on using to learn about their specific vehicle junking requirements.
Can I Scrap a Car Without a Vehicle Title?
Scrapping your car without a title in Texas is possible. However, if you choose to scrap a vehicle without its title, it is likely that you will not receive the maximum amount possible because the junkyard will be required to pay the fee for transferring ownership of the vehicle.
How Old Does a Car Have to be to Not Require a Vehicle Title in TX?
All vehicles in TX must have a vehicle title. However, there are certain types of vehicles that do not require a Texas vehicle title. These vehicles include:
Disaster relief vehicles
Firefighting equipment (fire trucks, fire engines, etc.)
Golf carts
Forklift trucks
Hauled vehicles
Miniature motorcycles
Can You Junk a Vehicle with an Expired Registration In Texas?
Yes, you can junk a vehicle in Texas with an expired registration. Keep in mind you will be charged fees if you neglect to notify the Texas DMV to revoke the vehicle's registration. Keep in mind that you are not permitted to keep or store an unregistered vehicle in a public area, whether the vehicle is a junk car by definition.
Can I Scrap My Car Without a Registration Document?
All junkyards are not created equal, which means some vehicles may require a vehicle registration while other junkyards may not. If you don't have your vehicle's registration, you need to find a junkyard that junks vehicles free of charge or at a low cost to recycle the usable parts. These parts will be used to create bricks, steel, and other useful materials.
Can I Scrap a Car That Is Not Registered In My Name?
Scrapping a vehicle that is not registered in your name is where you have to draw the line because this step can't be avoided. You must provide some kind of proof of vehicle ownership before you can hand over your vehicle to a junkyard for scrapping. In this situation, a bill of sale is not valid as a proof of ownership document. Don't count on bribery or cash either.
It may be a hassle for you, but junkyards are required to notify the state when they destroy a vehicle, provide the source of the vehicle, and any other information that can be obtained.
What is a Junk Title In Texas?
A Texas junk vehicle title is a title that does not permit the operation of a vehicle for road use (again). Vehicles that obtain a junk vehicle title could possibly have extensive damage, such as being involved in a flood. Vehicles with a junk Texas title do not possess any value, unless the vehicle is being scrapped at a junkyard. Any vehicle that has obtains a Texas junk vehicle title can't be sold for operational use.
How Do I Get a Junk Vehicle Title in Texas?
In order to receive a junk vehicle title in Texas, you need to take a few steps. These steps include:
Provide the vehicle's VIN
Your address for the junk vehicle title (if applicable)
Phone number
Email address
Photo of your vehicle (optional in certain Texas cities)
Photo of the vehicle's VIN
Certificate of Destruction
Be advised, that you may be asked to provide more or fewer documents depending on the city in Texas you reside.
Can You Sell a Car With a Salvage Vehicle Title in Texas?
Although it is not illegal to sell a salvage vehicle, you are required to prepare your vehicle to be sold. If your vehicle has been reported to the Texas DMV as a salvage vehicle, you have two options. You can restore the vehicle or get a revived salvage Texas vehicle title, which is an excellent option for mechanics who want to start a project of rebuilding a vehicle.
Learn more about how to sell a salvage car in Texas.
What You Should Do With Your Texas License Plate
When you have made up your mind about junking your vehicle, you must remove the license plates. The license plates need to be surrendered to your local TX DMV branch.
FAQs for Getting Rid Of Your Junk Car in Texas
Do I Need To Notify The TX DMV When I Junk My Car?
Yes. You need to notify the Texas DMV of your decision to junk your vehicle, so you won't have to continue to pay taxes and other fees associated with an operational vehicle. You may also be required to provide an Owner Retained Report (Form VTR-436)
Do You Need To Notify The DMV If Your Car Is Totaled In Texas?
Yes. If your vehicle is totaled, you must file a salvage certificate with the TX DMV if you want to keep the vehicle. You can notify the TX DMV about totaling your vehicle by submitting an Application for Salvage or Nonrepairable Vehicle Title (Form VTR-441).
What Happens If You Abandon A Car In Texas?
Abandoning your vehicle on a Texas highway or other public area is not the best idea. You will have to pay a variety of fines, and store your vehicle elsewhere. If your vehicle is in functional status, it is possible the vehicle could be sold at auction. If the vehicle isn't functional, it will be towed, and you will be charged all applicable towing fees.
How Much Does It Cost to Junk a Car In Texas?
Junking a vehicle in the state of Texas isn't what you're paying for. You're paying for the towing fees, if applicable, and services the junkyard may provide. The final cost of junking a vehicle in Texas depends on the method you use to junk your vehicle.
Current Scrap Metal Prices in Texas?
It's a good idea to become familiar with the price per pound a scrap yard or scrap metal recycle company offers in Texas. Knowing the current prices will help you determine how much money you can expect. You'll find an approximate guide to scrap metal pricing in the state of Texas.
Copper (clean) – $4.12 – $5.07
Aluminum – $0.19 – $1.01
Cans – $0.06 – $0.10
Clean Brass – $2.47 – $3.30
Lead – $0.57 – $0.91
Stainless Steel – $0.82 – $1.24
Steel Radiators – $1.24 – $2.88
Congratulations! You now know everything about junking your vehicle in Texas. It's time to junk your car with confidence. Happy junking!
Popular Cities To Junk A Car In Texas