CashForYourJunkCar.org is an independent publisher. You will find affiliate links which means we may earn a commission if you purchase through these links. It doesn't cost you anything & it helps us keep the site running.
Junking a car isn't as complicated or frustrating as it may seem, especially when you're using this guide to help you! Let's discuss everything you need to junk your car in the Equality State.
How Do I Prepare to Sell My Car to a Junkyard in Wyoming?
One of the best things to be is prepared. So, before you head to your local Wyoming junkyard, let's avoid delays and possible fees by making sure you have the necessary documents.
You need to make sure you have the car's title and registration card. If you don't have these documents, you'll have to call your local Wyoming Department of Transportation (WY DOT) branch for a replacement title because there is no universal car title available for the state. Each Wyoming county has its unique duplicate title application.
Also, if you no longer have the car's title, you may not be able to obtain a new title if your car has already been declared as a junk car by your auto insurance company. These rules may vary according to the county in Wyoming you reside. The good news is, if you have the car's registration card, you can use it as proof of ownership, and won't need to provide a title for ownership purposes.
Another essential piece of information you will need is the car's vehicle identification number (VIN). This number helps the junkyard identify your car to ensure they are junking the correct car.
Junk Car Removal Companies That Buy Junk Cars in Wyoming
Sell Your Junk Car To A Removal Service In These Wyoming Locations
You can sell your unwanted car to a junk car removal company in Wyoming in the following cities:
Cheyenne, WY
Casper, WY
Gillette, WY
Laramie, WY
Rock Springs, WY
Sheridan, WY
Green River, WY
Evanston, WY
Jackson, WY
Riverton, WY
How Much You Can Sell Your Junk Car For In Wyoming
| | | | | |
| --- | --- | --- | --- | --- |
| Make | Model | Year | City | Sold For |
| Ford | Focus | 2006 | Cheyenne, WY | $ 165 |
| Mercury | Villager | 2000 | Cheyenne, WY | $ 370 |
| Hyundai | Sonata | 2001 | Casper, WY | $ 200 |
| Ford | F150 | 1999 | Gillette, WY | $ 225 |
| Buick | Enclave | 2010 | Casper, WY | $ 350 |
Why is the Car's VIN Needed if I Am Selling it to a Junkyard?
We're glad you asked! The VIN is like a magical unique 17-digit code. This code tells a lot about the car you're junking, such as its make, model, and serial number. You may be surprised that you have to provide this information to a junkyard, right? Junking a car is not a one-and-done task so to speak. Although you're selling your car to a junkyard, there's paperwork that needs to be done, and the VIN must match the car's description.
The information that is collected from salvage cars by junkyards must be reported to the state of Wyoming, and the VIN helps with providing the necessary information.
If I Repair My Car, is it Still Considered "Junk"?
This is another great question. Although you may have hopes of cruising down the road in your car, if it has been deemed as "junk" by your auto insurance company, this is the title the car will always have and can no longer be operated on the road. The only thing you can do with a junk car is to sell it to a junkyard.
What Happens If I Don't Want to Junk My Car?
We understand. Your car may have sentimental value and you don't want to get rid of it. However, keeping a junk car on your property or anywhere can land you in a lot of unwanted trouble with authorities and you could be required to pay different fees because the car has not been properly disposed of, such as selling the car to a junkyard.
How Do I Sell My Car to a Junkyard in Wyoming?
This is the question you've been waiting to be answered! Selling your car to a Wyoming junkyard is as easy as 1, 2, 3, given that you have the required paperwork. You'll need to find a local junkyard and have your car towed to that junkyard.
Even if the car is still operational, it's illegal to drive a junk car on the roads and highways because as a car with a junk title, these cars have been deemed unsafe to drive. So, you need to tow it to a junkyard.
There may also be towing fees associated with junking your car. However, this is not always the case because many junkyards will tow your car for free! To find a junkyard, you can keep things easy and simple by finding a junkyard online. If you don't feel like looking, don't worry, we've got you covered. We provided a list of Wyoming junkyards in the article!
Now, down to the paperwork you will need to junk your car and get it out of your garage, barn, yard, or wherever you've stored it. The following information is standard for most WY junkyards:
Vehicle identification number (VIN)
Description of vehicle damage
Model, make, year, and color of the car
Identification of the car's working parts
The physical address where the car is located
Wyoming junkyards want to know a little information about you too! You will be asked to provide the following:
First and last name
Email address
Phone number
Some of the information you are asked to provide may vary by the junkyard. However, the information listed above are standard questions for all junkyards, and you may have to provide more or less information depending on your situation.
After providing the required information, you will receive your junk car quote. If for any reason you are not satisfied with the quote, you can leave the website and choose a different junkyard. However, if you accept the quote, you are agreeing to the junkyard's terms and conditions for payment, pickup, and any other terms, so make sure you know what you are agreeing to.
Do You Need the Car's Title to Junk a Car in Wyoming?
Things can get a little sticky in this situation depending on the documents you have available. Some Wyoming junkyards will give you a hard time with the required documents. Some junkyards allow you to use the car's registration card if you don't have the title.
You can also complete and submit an Application for Certificate of Title and VIN/HIN Inspection form found here. In the "Branded Title Information" section of this form, make sure you disclose that your car has a "junk" brand and fill out any other information listed in this section. You will also need to present your driver's license.
Be advised that a bill of sale will not be required for this scenario. You also need to be aware of the Wyoming salvage title/junk car eligibility requirements.
You can ONLY obtain a Wyoming salvage/junk title if you are the owner of a motor vehicle that meets WYs salvage/junk classification. According to Wyoming junk/salvage car law, cars will qualify for a salvage/junk title under the following circumstances:
The vehicle has been paid off as a total loss by an auto insurance company (this could have been the result of the car sustaining damages that exceed 74 percent of its actual market value, otherwise, it was because the vehicle was damaged by a flood or fire.
How Much Does It Cost to Junk a Car in Wyoming?
The cost of junking a car in Wyoming varies. Junk car fees depend on the towing fees that are associated with the junkyard, such as towing fee. Also, if you have roadside assistance, such as AAA or similar roadside assistance coverage, you may be able to have your car towed this way, but you will still be charged a fee if roadside assistance or towing coverage is NOT active on your policy. Also, not all junkyards charge a towing fee, so if you're trying to save a few coins, look for a junkyard that will pick up your car free of charge.
Again, we will state that it is NOT a good idea to drive a junk car ANYWHERE even if it is in operational order. You will be fined and face penalties because it is ILLEGAL to operate a junk car on the roads and highways of Wyoming.
What is a Junk Title in Wyoming?
In Wyoming, a junk title is given to cars that are severely damaged and non-operable. These cars do not have resale value other than the parts that can get a "non-repairable" designation. Cars that have a junk title can't be repaired and they must be sold to a scrap yard or destroyed at a junkyard. These cars are no longer safe to drive on roads and highways, which is why it is illegal to do so.
Can You Junk a Car With an Expired Registration in Wyoming?
Yes. You can junk a car even if the car's registration card has expired. The purpose of providing the car's registration card is to prove that you are the legal owner of the car, so if the registration card is expired, you won't get turned away, as long as you have it.
Before you ask, yes, proof of ownership is required to junk a car at a Wyoming junkyard to ensure the car isn't stolen.
Can I Get a Title for My Junk Car?
If you don't already have the car's title, you can get a title for your junk car. However, if the car has not been declared "junk" by your auto insurance company, the car is not junk at this time, so make sure you have a statement from your auto insurance company.
If your auto insurance has done the paperwork, you can complete an Application for a Certificate of Title and VIN/HIN Inspection form (Form MV-300A). Don't forget to fill out the "Branded Title Information" section on the form.
What Paperwork is Required to Scrap a Car in Wyoming?
When you're ready to scrap your car, make sure you have the following:
The Wyoming Certificate of Title (properly endorsed for transfer)
Lien sale documents (properly executed for registration and transfer)
You may also be required to provide a salvage certificate. If you no longer have the car's registration card, you must provide the bill of sale. The vehicle's bill of sale may be used instead of the vehicle title signatures.
Can You Sell a Car With a Junk Title in Wyoming?
You can NOT sell a junk car to another individual. You can, however, sell a junk car to a junkyard. Keep in mind that junk cars have no value unless they are junked or scrapped and can't be sold to an individual like you would a new or used car.
How Do I Get Rid of a Car I Don't Want?
The easiest way to get rid of a car you don't want is to junk it or sell it. If your car is a junk car, the only choice you have is to sell the car to a junkyard. We also feel the need to tell you NOT to abandon your car. It may seem easier to leave your car somewhere and let someone else deal with the car, but that's not the case. If you abandon your car, you will face penalties and fines that can be avoided by junking your car outright.
What Happens to Abandoned Cars in Wyoming?
In Wyoming, vehicles are considered abandoned if they are left on private property for more than 30 consecutive days without the consent of the owner or person who is in lawful control of the property.
Vehicles are also considered abandoned if left for repairs and unclaimed 30 days after the agreed-upon date by both parties. The abandoned car procedure is not universal for the entire state of Wyoming because each county has its unique procedures and ways of doing things.
You can contact the WY DOT at (307) 777-4709 to learn more information about the abandoned car laws in your residing county.
How Do You Properly Dispose of an Abandoned or Junk Vehicle in Wyoming?
Just to be clear, although they are similar in different ways, abandoned cars and junk vehicles are not the same. To properly dispose of an abandoned car, in Wyoming, unclaimed vehicles will be disposed of at public auction after public auction after sufficient notice of at least 10 BEFORE the auction.
Vehicles that are valued at less than $600 can be disposed of by contract with a WY DOT-licensed vehicle storage and disposal company. You can get more information about the disposal of abandoned vehicles in Wyoming here.
Can I Junk My Car Without the Registration Card in Wyoming?
In most scenarios, yes. The registration card proves that you are the legal owner of the car, giving you the right to junk it. If you no longer have the car's registration card, you can use the car's title because it is also an official document that proves your ownership of the car.
Can I Junk a Car That is NOT Registered in My Name?
No. If a car is not registered in your name, this means that you are not the car's legal owner. Since you are not the car's legal owner, you do not have the right to make any decisions regarding the car, such as junking or scrapping, or selling it.
This is the reason the car's registration card or title is required when junking a car. These official documents prove ownership of the car to the person whose name appears on these documents. Regardless if you are a friend or family member, if your name does not appear on these documents, you are not the car's legal owner.
Can I Junk My Car if I Still Owe Money on the Car?
Unfortunately, no. If you still owe money on your car, you will have to pay off the car's loan and obtain a lien release from the car's financing company. You must attach the lien release form to the car's title to junk the car. If you have already paid off the car loan, but have misplaced the lien release, you need to contact your auto insurance company or the loan lender and ask for a reprint of the lien release.
Which Cars Are Required to Have a Title in WV?
Vehicles that are required to have a West Virginia title can include but are not limited to:
Passenger cars
Trucks
Motorcycles
Recreational vehicles
Motor homes
Buses
Manufactured or mobile homes
Trailers
Off-highway vehicles (ATVs or snowmobiles)
Since each Wyoming county is different, the title list may have more or fewer requirements, so check with your local WY DOT branch for more information regarding car titles.
What If I Need to Junk Multiple Cars?
Junking multiple cars is a great way to get some spring cleaning done. If you have more than one car to junk, that shouldn't be a problem. However, you need to make sure you let the junkyard know that you need to junk multiple cars, and you also need to make sure you have the car's registration card and/or title to make the junking process as simple as possible.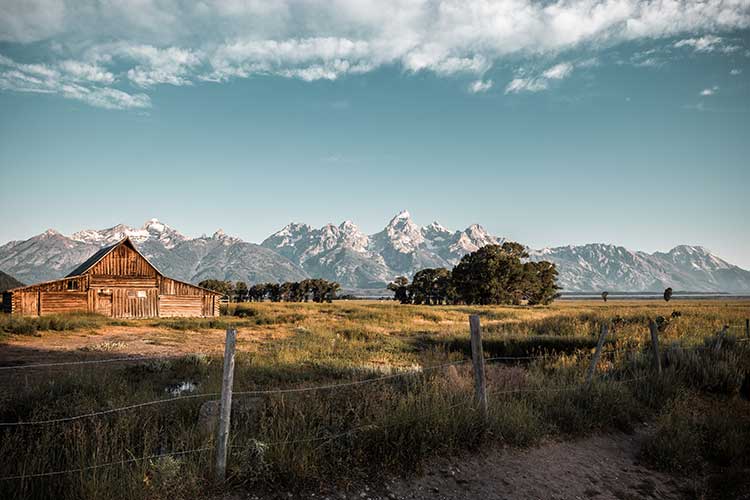 When Will I Receive My Funds from Junking My Car?
It's a known fact that you can earn cash by junking your car. In most situations, you will be paid once the tow truck driver ensures the information you provided matches the car's VIN, and the damage is as you described. If everything checks out, you will receive your money on the spot!
How is the Value of a Junk Car Determined?
Different factors contribute to a junk car's value. The value of junk cars in Wyoming is determined by, but not limited to the following factors:
Location of the junkyard
Car's make and model
Vehicle's age
Current scrap metal prices
What Happens to Junk Cars Once They Are Towed?
Once a junk car is hauled away, it will be taken to a junkyard, the fluids are drained and the electrical components are removed. If any parts can be salvaged, they will be refurbished. When everything is removed from the vehicle, the remainder of the vehicle is crushed for scrap metal, which can be repurposed for other uses.
Current Scrap Metal Prices in Wyoming
The current scrap metal prices in Wyoming aren't exactly breaking news, but in this situation, you may appreciate the information. We've provided the current Wyoming scrap metal prices below.
| | |
| --- | --- |
| Metal | Price Per Pound |
| Aluminum | $1.02 |
| Aluminum Alloy | $0.83 |
| Copper | $3.83 |
| Brass | $2.96 |
| Lead | $0.91 |
| Nickel | $10.08 |
| Tin | $11.07 |
| Zinc | $1.26 |
| Steel Scrap | $0.19 |
| Steel Rebar | $0.29 |
Wyoming Junkyard Locations
Here is a short list of junkyards throughout the state of Wyoming. We made things a little easier for you by providing a handful of junkyards below. Check out our list below to see if you can find a junkyard that's local to you.
Woody's Auto Salvage
21 Lane 4W
Deaver, WY 82421
(307) 664-2348
Monday – Friday (8 AM – 3 PM)
Saturday (8 AM – 3 PM)
Sunday (9 AM – 3 PM)
Bud's Wrecking
7508 Tate Rd
Cheyenne, WY 82001
(307) 632-0309
Monday – Friday (8 AM – 5 PM)
Saturday and Sunday (Closed)
Federal Auto Recycling
605 S. Federal Blvd
Riverton, WY 82501
(307) 857-1603
Monday – Friday (8 AM – 5 PM)
Saturday and Sunday (Closed)
Butler's Truck Salvage and Towing
5345 Road 66X
Torrington, WY 82240
(307) 532-8643
Monday – Friday (8 AM – 5 PM)
Saturday and Sunday (Closed)
You did it! You're ready to junk your car in Wyoming. Don't forget to make sure you have the necessary paperwork before heading to your local WY DOT. Happy junking!