CashForYourJunkCar.org is an independent publisher. You will find affiliate links which means we may earn a commission if you purchase through these links. It doesn't cost you anything & it helps us keep the site running.
Car junking is made easy in the Sunflower State! If you have a junk car that you're ready to junk, we can show you how. Let's discuss junking a car in the state of Kansas!
How Do I Sell My Car to a Junkyard in Kansas?
Selling your junk car to a junkyard in Kansas is as easy as having the necessary paperwork, but first, let's go through the steps you need to take to sell your car to a Kansas junkyard.
First, you need to find a junkyard. Use your phone, laptop, or another device to find a local Kansas junkyard. Go to Google or whichever search engine you use, type the phrase "junkyards near me", or a similar phrase, and hit the enter button. Now you have a list of junkyards in your area.
Next, choose the website of a junkyard that catches your eye. Don't worry, there's no right or wrong way to choose a junkyard. Once you choose a Kansas junkyard, check out their website and familiarize yourself with their junking process, including the required information and documents.
Once you're familiar, go to the section of the junkyard's website that helps you sell your car. This section will be titled "junk your car with us" or something similar. You will be required to provide information about your car, such as the vehicle identification number (VIN) , the make, model, and year. Junkyards require the VIN to ensure the car matches the description you provide. The details you are required to provide about yourself include your name, phone number, email address, and other information. The information you must provide may vary depending on if you junk your car in person or online.
After you provide the required information, the junkyard will provide you with a quote. Since you're requesting a junk car quote online, you will receive your quote within minutes. You can accept or decline the quote. Be advised that if you accept the junk car quote, you are also agreeing to the junkyard's terms and conditions, including the payment terms.
Sell Your Junk Car In Kansas To A Junk Car Removal Company
You can call or use an online form from one of the below companies to sell your junk car. Contact them for a free offer. If you accept their offer, they will pick up your car within 48 hours and leave you a check and an empty parking space.
How Much Your Junk Car May Be Worth In Kansas
Junk car removal companies that buy unwanted vehicles in Kansas pay based on the make, model, and condition of the car. If your car is not running, it may be sold for parts. If your car is running, it may be sold at auction. Either way, your car's value will be maximized and you will be paid top dollar for it.
| | | | | |
| --- | --- | --- | --- | --- |
| Make | Model | Year | City | Sold For |
| Chevrolet | Cavalier | 1999 | Wichita, KS | $ 215 |
| Ford | Taurus | 2000 | Overland Park, KS | $ 305 |
| Ford | F150 | 2006 | Kansas City, KS | $ 200 |
| Ford | Escape | 2004 | Olathe, KS | $ 490 |
| Toyota | Corolla | 2005 | Topeka, KS | $ 320 |
| Mini | Cooper | 2004 | Lawrence, KS | $ 440 |
| Nissan | Maxima | 1997 | Shawnee, KS | $ 195 |
| Saturn | Aura | 2006 | Lenexa, KS | $ 360 |
| Toyota | Rav4 | 1997 | Manhattan, KS | $ 190 |
| Acura | 3.2TL | 2001 | Salina, KS | $ 250 |
Junk Car Removal Areas In Kansas
You can sell your junk or unwanted vehicle in Kansas including:
Wichita, KS
Overland Park, KS
Olathe, KS
Lawrence, KS
Shawnee, KS
Lenexa, KS
Manhattan, KS
Salina, KS
How Do I Get Rid of a Junk Car in Kansas?
In the state of Kansas, if you want to get rid of a junk car, you can take it to a junkyard or have the car towed to a junkyard. You can also scrap your car by taking it to a car recycling company. When you scrap your car, its parts will be turned into bricks, steel, and other useful building materials. You can junk or scrap your car by following the steps provided above.
Do You Need a Vehicle Title to Junk a Car in Kansas?
Whether you need a car title to junk your car in Kansas depends on the junkyard. Some Kansas junkyards will require a title and other junkyards won't. If you don't have the car's title, you can complete and submit a Manual Title Application (Form TR-720B) at your local Kansas Department of Revenue. You may be required to pay a fee to receive a duplicate car title.
How Much Does It Cost to Junk a Car in Kansas?
In Kansas, the cost of junking a vehicle depends on the method you choose to junk a car. If your car isn't drivable, you will have to have your car towed to a junkyard. Some junkyards charge a towing fee. You may also have to pay the fees associated with replacing your car's title if you don't have one.
What is a Junk Title in Kansas?
A Kansas junk car title is given to vehicles that are no longer operational, have no value, and can't be sold legally for use. Junk cars often have extensive damage that can't be repaired, and the only option is to sell the car to a junkyard.
Can You Junk a Car With an Expired Registration in Kansas?
In the state of Kansas, you can junk a car with an expired registration. Remember that you can't abandon a vehicle in a public place because it is considered a junk car. Leaving an abandoned car in a public place is a great way to be responsible for paying fines and other associated fees.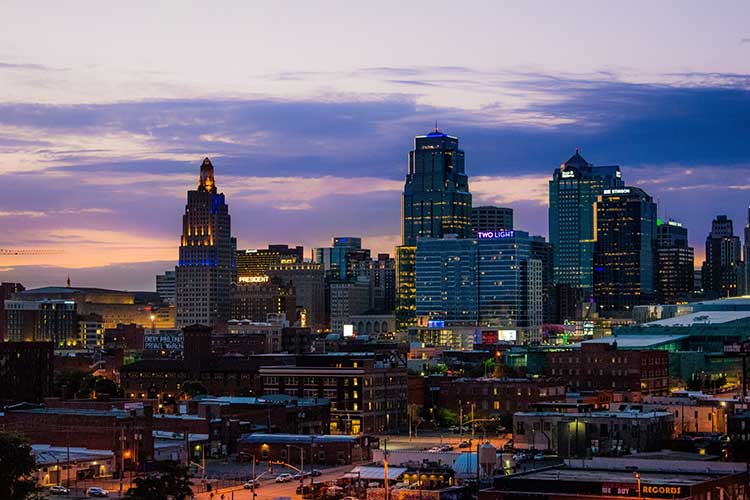 How Do I Get a Junk Vehicle Title in Kansas?
To get a junk car title in the state of Kansas, you must apply for a Kansas salvage title with the Kansas Department of Revenue (KS DOR) and present:
A completed:

Title and Registration Manual Application (Form TR-212a)
Salvage, Nonhighway or Non-Repairable Affidavit (Form TR-13)

The car's original title
Paperwork that outlines the total loss agreement you reached with your insurance provider
Payment for all applicable fees (Salvage title application fees vary. Check with your county treasurer's office for the payment specifics).
If you have any questions or concerns about obtaining a KS salvage title application, you can contact the Kansas DOR's Division of Vehicles at (785) 296-3621.
If you are handling the junking process online, you will need to provide the above-listed information as well as the following information:
The VIN ( a photo of the VIN may be required)
Your address for the junk vehicle title (if applicable)
Your phone number and email address
A photo of your vehicle (may be optional in some Kansas cities)
Certificate of Destruction (or similar documentation)
Depending on the city you reside in Kansas, you may be asked to provide more or fewer documents.
What Paperwork Do I Need to Scrap a Car in Kansas?
When you want to scrap a car in Kansas, there's different paperwork you must complete or submit. The required paperwork to scrap a car in Kansas is as follows:
The Kansas Certificate of Title (properly endorsed for transfer)
Lien sale documents (properly executed for registration and transfer)
A salvage certificate (properly endorsed for transfer)
If you don't have possession of your vehicle's registration, you must provide a bill of sale. The vehicle's bill of sale may be able to be used instead of the vehicle title signatures.
Can You Sell a Car With a Salvage Vehicle Title in Kansas?
It's not illegal to sell a car with a salvage vehicle title in Kansas. However, you'll need to prep the vehicle for sale. If your vehicle has been reported to the KS DOR as a salvage vehicle, you can choose to restore it or obtain a revived salvage vehicle title, which is an awesome option for mechanics who want to rebuild a vehicle.
How Do I Get Rid of a Car I Don't Want?
Getting rid of a car you don't want doesn't have to be a daunting task. The good news is, that you can get rid of a vehicle with little to no effort. If your car is a junk vehicle, you can sell it to a junkyard. If your vehicle is still in operational order, you can still sell it to a junkyard or an individual. If you sell your car to an individual, the car must be sold in a private sale.
Does the KS DOR Buy Old Cars?
Although the Kansas DOR doesn't buy old cars, don't get discouraged. Depending on your car's age, it may be considered an antique or classic car! If the car is in pretty good condition, you shouldn't have a problem getting rid of it. Even if your car doesn't qualify as an antique or classic car, you can sell it to a junkyard or scrap yard.
Can I Scrap My Car Without a Registration Document?
You may be able to scrap your car without a registration document, but you'll need to find a junkyard that will junk your car for free or a recycling company that will recycle your car's parts and turns them into useful building materials, such as bricks and steel.
Can I Scrap a Car That Is Not Registered In My Name?
You CAN'T scrap a car that is not registered in your name, and there is no way around this step in the car junking process. You must provide proof of ownership when you junk or scrap your car. In this situation, you can't use proof of a valid KS auto insurance policy or a bill of sale as proof of ownership documentation. Just to be clear, cash and bribery won't work either.
Proof of vehicle ownership is required by junkyards because they must notify the state of Kansas whenever they destroy a vehicle. Junkyards are responsible for reporting the source of the vehicle and any information that is available regarding the person who brought them the vehicle.
Can I Scrap a Car Without a Vehicle Title?
You may be able to scrap a car without a vehicle title in Kansas, but be prepared to get paid less than expected because the junkyard must pay the fee to transfer ownership of the vehicle. If you've lost your car's title, you can complete a Manual Title Application (Form TR-720B). Make sure you include the car's:
Year
Make
VIN
Current odometer reading
You will also need to provide your name and pay the $10 fee for the replacement car title.
What Do You Need to Junk a Car in KS?
If you decide to junk or dismantle your vehicle in the state of Kansas, you must visit your local KS DOR office and ensure you bring the vehicle's:
Certificate of Title, which must be either:

In your name
Endorsed for transfer of ownership to you
You may also be required to pay additional fees if the vehicle is not currently registered or designated for a planned non-operation status. Contact your local KS DOR office for more information.
How Old Does a Car Have to be to Not Require a Vehicle Title in Kansas?
All vehicles in KS must have a vehicle title. However, there are certain types of vehicles that do not require a vehicle title. These vehicles are:
Disaster relief vehicles
Fire fighting equipment (fire trucks, fire engines, etc.)
Golf carts
Forklift trucks
Boats
Hauled vehicles
Miniature motorcycles
Watercraft
How Do You Junk a Car in Kansas?
Junking a car in Kansas doesn't require too much planning and shouldn't inconvenience you too much. You can junk your vehicle yourself by taking your vehicle to your local KS junkyard or have your junk vehicle towed to a junkyard in Kansas. Either method you choose, make sure you have the necessary paperwork and payment for any applicable fees. Follow the steps listed above to help you junk your car in the state of Kansas.
Current Scrap Metal Prices in KS?
Becoming familiar with the current scrap metal prices in Kansas may not have been on your need-to-know list until now, and for a good reason! It is good to know what prices per pound a scrap yard or scrap metal recycling company in Kansas is paying before you visit one. Below are the standard prices you need to know about in Kansas.
Metal Price Per Pound
Aluminum – $0.92
Aluminum Alloy – $0.69
Copper – $3.15
Brass – $2.47
Lead – $0.81
Nickel – $9.45
Tin – $7.79
Zinc – $1.13
Steel Scrap – $0.13
Steel Rebar – $0.25
Kansas Junkyard Locations
There are different junkyard locations in Kansas. Below, we made a list of Kansas junkyards to help you get started with the junk car process. Check out the list below to see if you can find a Kansas junkyard in your area!
Central Kansas Salvage
2303 E Old Highway 40
New Cambria, KS 67470
(785) 827-5801
Call for business hours
Heartland Auto Salvage, Inc.
729 NE Kincaid Rd
Topeka, KS 66616
(785) 633-7556
Monday – Friday (9 AM – 5 PM)
Saturday and Sunday (Closed)
Pifer's Auto Salvage
6809 E 17th Ave
Hutchinson, KS 67501
(620) 662-8564
Call for business hours
Borell Auto Salvage
110 S Michigan St
Delphos, KS 67436
(785) 523-4633
Monday – Friday (8 AM – 5 PM)
Saturday (9 AM – 12 PM)
Sunday (Closed)
You did it! You are now crowned as the Kansas junk car guru. Now that you know the ins and outs of junking your car in Kansas, you can successfully junk your vehicle with confidence. Happy junking!
Popular Cities In Kansas To Sell A Junk Car