CashForYourJunkCar.org is an independent publisher. You will find affiliate links which means we may earn a commission if you purchase through these links. It doesn't cost you anything & it helps us keep the site running.
We're glad you're here! So, you need to know how to junk your car in Mississippi? Continue reading to learn about everything you need to junk your car in this state.
What Are the Basics of Car Junking?
The basics of car junking are simple. You need the proper documentation, such as proof of ownership, information regarding the car you're junking, and local junkyard information. Don't worry. We'll help you get everything situated.
When Should I Junk My Car?
You may think that knowing when to junk your car is common knowledge, but it's not. If your car has sustained damages because of an auto accident, or some other mishap, you may be able to repair your car and get back to business as usual. In some situations, your car sustains extensive damage and is no longer safe to drive whether you make the necessary repairs, and this is when it's time to junk your car.
Junk Car Removal Companies That Buy Junk Cars In Mississippi
How Much You Could Get For Scrapping A Car In Mississippi
How much you can sell your junk car for will vary in Mississippi depending on the vehicle you are selling. Older model cars with more damage will fetch less than new model cars.
| | | | | |
| --- | --- | --- | --- | --- |
| Make | Model | Year | City | Sold For |
| Chrysler | Town & Country | 2002 | Jackson, MS | $ 360 |
| Dodge | Stratus | 2002 | Gulfport, MS | $ 335 |
| Ford | Taurus | 1994 | Jackson, MS | $ 135 |
| Chevrolet | Venture | 2002 | Biloxi, MS | $ 300 |
| Nissan | Armada | 2002 | Greenville, MS | $ 685 |
| Jeep | Cherokee | 1998 | Southaven, MS | $ 355 |
| Honda | Accord | 2007 | Southaven, MS | $ 535 |
Junk Car Removal Service Locations In Mississippi
Get cash for your junk car when you sell it in Mississippi including in the following locations:
Gulfport, MS
Southaven, MS
Biloxi, MS
Hattiesburg, MS
Olive Branch, MS
Tupelo, MS
Meridian, MS
Greenville, MS
Clinton, MS
How Do I Find Junkyards in MS?
You can put the internet to good use in this situation. Search the internet using the phrase "junkyards near me". You will have a list of junkyards in your area at your fingertips. Although there's no guaranteed way to choose the best junkyard, you can use different factors to help you find a junkyard that best suits your needs, such as:
Prices and fees
Junking criteria
Customer ratings
Terms and conditions
Hours of operation
We'll provide a few different Mississippi junkyard locations at the end of this article to help you on your junkyard search.
How Do I Sell My Car to a Junkyard in Mississippi?
Once you find a local junkyard, you can use the internet, or phone, or visit the junkyard in person to learn about their junking process and criteria. However, using the internet is probably the quickest and most convenient way to junk your car.
Browse the junkyard's website to familiarize yourself with that particular junkyard's junking process. You'll come across a tab designated for you to begin the car-junking process in Mississippi. You'll be asked to provide the car's vehicle identification number (VIN), and the make, model, year, and color of the car. Make sure the VIN is correct because this is essential for junkyards to verify the information you disclose about your car. The VIN is 17 digits that contain numbers and letters and is located on the car's dashboard on a metal plate and the door jamb. This 17-digit code may also be located in other places on your car.
After submitting the required information about the car you're junking, you will be asked for your first and last name, phone number, email address, and physical mailing address. The junkyard will provide you with a quote. At this time, you can accept or decline the quote. Accepting the quote means that you agree with the payment and terms and conditions of the junkyard.
Do You Need a Car Title to Junk a Car in Mississippi?
The simple answer is yes, you need a car title to junk a car in the state of Mississippi. However, things get misplaced, thrown away, and never seen again. You can complete an Application for Mississippi (Form 78-002), which you can obtain from your local Mississippi tax collector's office. You will submit this form at a Mississippi Department of Revenue (MS DOR) branch. Be advised there will be fees you are responsible for paying to receive the duplicate car title.
How Much Does It Cost to Junk a Car in MS?
The price you will pay to junk your car depends on if you're going to use a roadside assistance membership (if you have one) or have the junkyard tow your car. Some junkyards charge a towing fee and other junkyards don't.
If you don't have a roadside assistance membership and the junkyard of your choice has towing fees, you will have no choice but to pay them. You can't legally operate a junk car on the roads and highways of Mississippi.
What is a Junk Title in Mississippi?
A junk car title is given to cars that are damaged beyond repair. Cars that have a junk title can't be used again, even if the car has been correctly repaired for use. Junk cars no longer have any value unless the car's parts are scrapped. These cars can't obtain license plates again, and the VIN of a junk car can't be registered with the MS DOR for a roadworthy title. Cars that have been deemed junk can't be sold for use.
Can You Junk a Car With an Expired Registration in MS?
Yes. Junking a car that has an expired registration won't be the hassle you think it is. If the car's registration is expired, forget about it! You can junk it. Registration cards for cars are solely for vehicles that are being driven on the roads and highways of Mississippi. Since you can't legally operate a junk car on any road or highway, whether its registration is expired doesn't matter. You can, however, use the car's registration card as a proof of ownership document.
How Do I Get a Junk Vehicle Title in Mississippi?
The good news is that you don't have to trouble yourself about obtaining a junk car title. Once a vehicle is deemed "junk", (which is done by your insurance company) the car's VIN is submitted to a Federal Government database known as the Nation Motor Vehicle Title Information System of NMVTIS.
Once the car's information is submitted into this database, its VIN is canceled and can't ever be titled again. Furthermore, the VIN is also sent to the vehicle databases and titling offices in all 50 states, preventing any of these branches from issuing a title for the car.
What Paperwork Do I Need to Scrap a Car?
To scrap a car in the state of Mississippi, you'll need a few documents, such as:
The Mississippi Certificate of Title (Form 78-002)
Lien sale documents (if applicable)
A salvage certificate (Form 78-032)
If you no longer have the car's registration card, you'll need to provide a bill of sale. Keep in mind that you can use the car's registration card even if it's expired. The vehicle's bill of sale may be able to be used instead of the vehicle title signatures. Each document listed above must be properly endorse for registration and/or transfer of ownership.
The Certificate of Title can be obtained by visiting your local MS DOR office. Your insurance company may be able to provide a salvage certificate.
Can You Sell a Car With a Salvage Vehicle Title in Mississippi?
You certainly can sell a car that has a salvage title! Let's understand the basics of a salvage title. This type of title is an official document that indicates the car has extensive damage that prevents it from being used safely, and is considered a total loss by an insurance company.
After an insurance company deems a car a salvage, the insurance company will issue a salvage certificate. You will need to salvage title to prove the car has been written off of insurance. You must repair the car to the state of Mississippi's standards to be declared safe to operate on roads and highways.
Once you have repaired the car to the state's standards, you can obtain a rebuilt car title. After you receive the rebuilt car title, you can sell the car. Make sure you disclose all damages the car sustained and repairs you've made. It's also a good idea to keep the receipts of parts you've purchased and repairs that were made.
How Do I Get Rid of a Car I Don't Want?
So, you have a car you no longer want. No problem. You can junk or scrap the car. If your car isn't too banged up, you can sell it to another person in a private sale. However, one thing you can't do is abandoned the car. In this situation, one person's trash is not another person's treasure, and there's no pot of gold at the end of the rainbow.
Abandoning your car isn't a good idea in any instance. Keep in mind that even if you abandoned your car, you're still the legal owner and responsible for the car (if the car is in your name).
What Happens to Abandoned Cars in Mississippi?
What happens when you abandoned a car in Mississippi? The Mississippi Administrative Code VII.6.01, Part VII, Subpart 6, Chapter 01 states that in order for a car to be deemed abandoned, the vehicle must:
Have been left by the owner or on behalf of the owner with a repairman, automobile dealer, or wrecker service and not picked up by the owner within 40 days from the agreed retrieval date. However, if there is no agreed upon retrieval date, the 40 days will begin the day the vehicle is turned over to the dealer, wrecker service, or repairman.
Is left unattended in a public location, such as a road, street, highway, or other public property for at least 5 days.
Have been lawfully towed to property owned by an individual by someone other than the vehicle owner, at the written request of a law enforcement officer and left in the location for at least 40 days without someone claiming the vehicle
If the abandoned vehicle has no market value, it is possible the car can be disposed of after 2 written statements from licensed automobile dealers stating the worthlessness of the vehicle and proper notification for the car's last registered owner are received.
Any authorized individual who intends to sell an abandoned vehicle is required to notify the vehicle's owner and any lienholder by certified mail within 10 days. This notification states that a claim on the vehicle must be made within 30 days or before the scheduled sale of the car (whichever is later), or the vehicle will be sold. These 10 days will begin when the vehicle qualifies as an abandoned vehicle.
Does the MS DOR Buy Old Cars?
You won't get the Mississippi DOR to buy your old car. However, there are people who would love to take the car off your hands. If you choose to sell your car to another person, it must be sold in a private sale. You and the new owner of the car must sign the car's title. Also, the license plate is yours to keep. However, if you choose to junk the car, you must surrender the license plate(s).
Can I Scrap My Car Without a Registration Document?
There's good news and potentially bad news, depending on your situation. You can junk a car without its registration. However, the vehicle's registration is a proof of ownership document you can use to junk or scrap your car. The bad news is, if you don't have the car's registration, you must have the car's title. You are required to present proof of ownership documentation to junk your car.
Be advised that you can still junk your car, even if the registration has expired. Since junk cars can't be driven legally, the registration card is only good for proof of ownership purposes, so if the car's registration is expired, it's okay. Again, you will need the car's title to junk the car if you no longer have the car's registration. Don't have the title? You can submit an Application for Replacement Certificate of Title (Form 78-006), which can be obtained from your local MS DOR branch. You must pay the duplicate title fee of $15. If you need a duplicate title immediately, you will be required to pay an additional $5.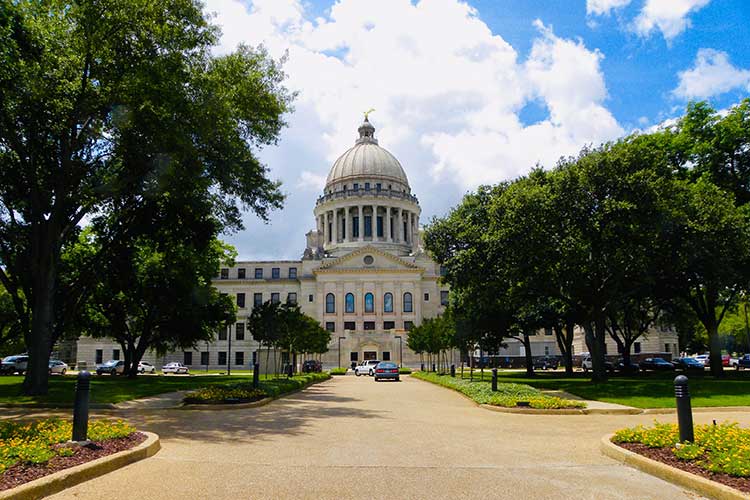 Can I Scrap a Car That Is Not Registered In My Name?
We hate to be the bearers of bad news, but you won't be allowed to scrap a car that's not registered in your name. Without the car being registered in your name, you can't be declared as the car's legal owner. To prove yourself as the legal owner of the car you want to junk, you must present proof of ownership documentation, such as the car's registration card or the title. If your name isn't on either of these documents, you won't be able to junk the car.
Can I Scrap a Car Without a Vehicle Title?
Scrapping your car without its title isn't impossible, but it may make the scrapping process somewhat difficult. You'll have to find a scrap yard that accepts scrap cars without the title. You will also receive less money because the scrap yard will then be responsible for obtaining a duplicate title and paying all applicable fees, including the transfer fee.
You can also apply for a Replacement of Certificate Title (Form 78-006), which you'll have to pick up at your local MS DOR branch.
What Do You Need to Junk a Car in MS?
The items you'll need to junk your car include the following:
Certificate of Title, which must be either:

Endorsed for transfer of ownership to you
License plates (must be surrendered)
You will need to submit these items at an MS DOR branch. You may also need to pay additional fees if the vehicle is not currently registered or designated for a planned non-operation status, which means you have not notified the MS DOR that your car is a junk car. You can contact your local MS DOR branch for more information.
How Old Does a Car Have to be to Not Require a Vehicle Title in MS?
Most vehicles in Mississippi are required to have a vehicle title. However, there are certain types of vehicles that do not require a vehicle title. These vehicles are:
Disaster relief vehicles
Fire fighting equipment (fire trucks, fire engines, etc.)
Golf carts
Forklift trucks
Hauled vehicles
Miniature motorcycles
Cars and ATVs that are the year 1969 or older can be voluntarily titled
Current Scrap Metal Prices in MS?
We get it. Scrap metal prices aren't the most interesting news in the world, but in this situation, you will benefit from knowing the current prices. Below you will find the current scrap metal prices in Mississippi.
| | |
| --- | --- |
| Metal | Price Per Pound |
| Aluminum | $0.85 |
| Aluminum Alloy | $0.82 |
| Copper | $3.10 |
| Brass | $2.43 |
| Lead | $0.88 |
| Nickel | $11.22 |
| Tin | $9.52 |
| Zinc | $1.12 |
| Steel Scrap | $0.16 |
| Steel Rebar | $0.26 |
Mississippi Junkyard Locations
There are quite a few junkyards in the state of Mississippi, so we created a list of some of the junkyards in this state. Check out our list and see if there's a junkyard near you!
Lamar Auto Salvage Inc
8575 US Highway 98
Sumrall, MS 39482
(800) 844-2886
Monday – Friday (8 AM – 5 PM)
Saturday and Sunday (Closed)
City Auto Salvage
808 Highway 35 N
Carthage, MS 39051
(601) 267-4593
Monday – Friday (8 AM – 5 PM)
Saturday and Sunday (Closed)
Hurley's Auto & Salvage New and Used Parts
51622 Highway 278 E
Armory, MS 38821
(662) 256-3441
Monday, Tuesday, Thursday, and Friday (8 AM – 5 PM)
Wednesday (8 AM – 12 PM)
Saturday (8 AM – 2 PM)
Sunday (Closed)
Now that you have everything you need to junk your car in the state of Mississippi, we can confidently send you on your way! Happy junking.