CashForYourJunkCar.org is an independent publisher. You will find affiliate links which means we may earn a commission if you purchase through these links. It doesn't cost you anything & it helps us keep the site running.
You'll find everything you need in this article to successfully junk your vehicle in the state of South Carolina.
Did you know that all cars that are junked are not necessarily clunkers? People junk their vehicles for different reasons, such as mechanical failure, or accident damage, and sometimes, people junk their cars to get extra cash. Here's what you need to know about junking your car in SC.
How Do I Sell My Car to a Junkyard In South Carolina?
When you're ready to sell your vehicle, there are different steps you need to take. First, you need to make sure you have the required paperwork. The good news is it's not a lot of paperwork to complete, so don't worry about that! Your car can be in any condition. Junkyards need information about your vehicle and a few specifics about you, such as your address and phone number.
With the help of internet technology, the traditional methods of locating a local SC junkyard are a thing of the past. In your search bar, type the term "junkyards near me", and hit enter. In a matter of seconds, you will have a list of South Carolina junkyards that are in your area.
Once you choose a junkyard, you will be asked to provide the vehicle's VIN and disclose whether your vehicle is drivable. After you provide this information, you will be provided with a quote. If you are satisfied with the quote, you can accept the payment terms and proceed with your car's pick-up or drop-off process.
Be aware that junking your vehicle is a great way to earn extra cash, but don't expect to get thousands of dollars! Junking your vehicle is not a get-rich-quick scheme.
Companies That Buy Junk Cars Online In South Carolina
Junk Car Removal Service Locations In South Carolina
Sell your unwanted junk car for cash in South Carolina including the following locations:
Charleston, SC
North Charleston, SC
Mount Pleasant, SC
Rock Hill, SC
Greenville, SC
Summerville, SC
Goose Creek, SC
Sumter, SC
Florence, SC
Spartanburg, SC
How Much An Unwanted Or Junk Car Is Worth In South Carolina
Here is a sample of recent junk car offers in South Carolina. How much you can make on your junk car will vary due to its make, model, year, and condition.
| | | | | |
| --- | --- | --- | --- | --- |
| Make | Model | Year | City | Sold For |
| Mercury | Milan | 2005 | Charleston, SC | $ 150 |
| Chevrolet | Suburban | 2000 | Columbia, SC | $ 345 |
| Honda | Pilot | 2010 | North Charleston, SC | $ 950 |
| Lincoln | Town Car | 1998 | Mount Pleasant, SC | $ 320 |
| Honda | Civic | 2000 | Rock Hill, SC | $ 365 |
| Buick | LeSabre | 1997 | Greenville, SC | $ 310 |
| Toyota | Prius | 2010 | Summerville, SC | $ 1,135 |
| Chevrolet | Geo Prizm | 1996 | Goose Creek, SC | $ 385 |
| Honda | Accord | 2007 | Sumter, SC | $ 545 |
| Toyota | Rav4 | 2001 | Spartanburg, SC | $ 575 |
How Do I Get Rid of a Junk Car In South Carolina?
Getting rid of a junk car is one of the easiest things you can do. Whether you're using a smartphone, computer, tablet, or other devices, you can junk your car in a few clicks or taps. Search for an SC junkyard near you and tell them about the vehicle you want to junk. If your junk vehicle can legally be driven, you can drop the vehicle off at the junkyard. If the vehicle is not in operational order, the junkyard will tow the vehicle for a fee.
Do You Need a Vehicle Title to Junk a Car In South Carolina?
Some Georgia junkyards require a vehicle title and other junkyards in SC don't. However, at any SC junkyard, you must have at least one proof of ownership document that shows you are the owner of the vehicle you want to junk. There may be other rules and regulations you need to follow, so check with the junkyard.
How Much Does It Cost to Junk a Car In South Carolina?
There usually isn't a cost to junk a vehicle in South Carolina, but there are other fees you need to know about before junking your vehicle, such as towing fees. If your car is not drivable, it must be towed, and some fees are associated with this service.
What is a Junk Title In South Carolina?
In the state of South Carolina, a junk car title is a title that is for vehicles that no longer have any value and can't be driven legally, which means they are not allowed on the highways and roadways of South Carolina. In this situation, a vehicle can be considered junk if it has sustained extensive damage due to an auto accident, or the junk car may be an older vehicle that is too expensive to repair. Junk cars in South Carolina can't be sold for operational use.
Can You Junk a Car With an Expired Registration In South Carolina?
Yes! You can junk a car without its registration in South Carolina, but keep in mind that you can't have an unregistered vehicle in a public place, regardless if the vehicle is considered a junk vehicle or not. You also need to keep in mind that unregistered vehicles are not the same as untitled vehicles.
How Do I Get a Junk Vehicle Title In South Carolina?
To obtain a junk vehicle title in the state of South Carolina, you need to provide information about the vehicle you want to junk and information about yourself, such as:
The junk vehicle's VIN (a photo of the vehicle's VIN may also be required)
Proper address for the junk vehicle (if applicable)
Phone number
Email address (if junking the vehicle online)
Photo of your vehicle
Certificate of Destruction (or similar documentation)
Keep in mind that you may be required to provide more or fewer documents depending on the SC city you reside.
What Paperwork Do I Need to Scrap a Car in South Carolina?
Once you decide to junk/scrap your vehicle in South Carolina, you need to make sure you have the necessary paperwork to complete the junking process. The required paperwork to scrap a car in South Carolina is as follows:
Application for Salvaged/Branded Certificate of Title (Form 400-S)
Valid state ID
Proof of Ownership document (title, registration certificate, or similar documentation)
If you don't have your vehicle's registration, you must provide a bill of sale. The vehicle's bill of sale may be able to be used in place of vehicle title signatures.
Can You Sell a Car With a Salvage Vehicle Title In South Carolina?
You can sell a car that has a salvage vehicle title in the state of South Carolina. However, the vehicle must be prepared for sale. If you have already reported your vehicle to your local SC DMV as a salvage vehicle, you have the option of restoring the vehicle or getting a revived salvage vehicle title, which is perfect for mechanics or car enthusiasts who want to rebuild a vehicle.
How Do I Get Rid of a Car I Don't Want?
So, you have a car you don't want. If your vehicle is drivable and doesn't have extensive damage, you may want to consider selling the vehicle to an individual or a dealer. If you need to get rid of a junk vehicle, you can sell the vehicle to a scrap yard or recycle the vehicle. If you are selling a vehicle to an individual, the car must be sold as a private sale.
Does the SC DMV Buy Old Cars?
The SC DMV doesn't buy old cars, but the good news is, you can still get rid of your car, if it's not a junk car, by donating it to charity or a program that gifts cars to families who need them. If you have a junk car, the SC DMV will not buy the vehicle. However, you can junk your vehicle for extra cash or recycle your vehicle to make valuable materials and help the planet!
Can I Scrap My Car Without a Registration Document?
Yes, you can scrap your car without having the registration for the vehicle. If you no longer have the vehicle's registration, you need to find a junkyard in South Carolina that scraps vehicles without a registration. Places that junk/scrap vehicles without registration will junk them for free or at a cost that won't break the bank by recycling the vehicle. When a vehicle is recycled, it is turned into useful building materials, such as bricks, steel, and other beneficial materials.
Can I Scrap a Car That Is Not Registered In My Name?
Scrapping a car that is not registered in your name will not happen. If you want to junk a vehicle, regardless of the vehicle's make, model, and year, you need to have a proof of ownership document. Be advised that proof of an SC auto insurance policy or a bill of sale will not work as proof of ownership.
Documentation of proof of ownership is required by all junkyards because they are required to notify the state of Georgia when they junk a vehicle, and they must provide information about the individual who is junking the vehicle.
Can I Scrap a Car Without a Vehicle Title?
Scrapping a vehicle without a vehicle title is difficult, but not impossible. If you're planning on junking your vehicle without a car title, be mindful that you will not get the total amount you were quoted because the junkyard will subtract the fees they must pay to the SC DMV to get the vehicle's title and transfer ownership of the vehicle.
What Do You Need to Junk a Car In SC?
To junk a car in South Carolina or dismantle a vehicle, you need to visit your local SC DMV branch and bring the vehicle's Certificate of title, which needs to be in your name or endorsed for transfer of ownership to you. You will also need the vehicle's license plates. You may be required to pay different fees if the vehicle you're junking is not registered or designated for non-operation status. You can contact your local SC DMV office for more information.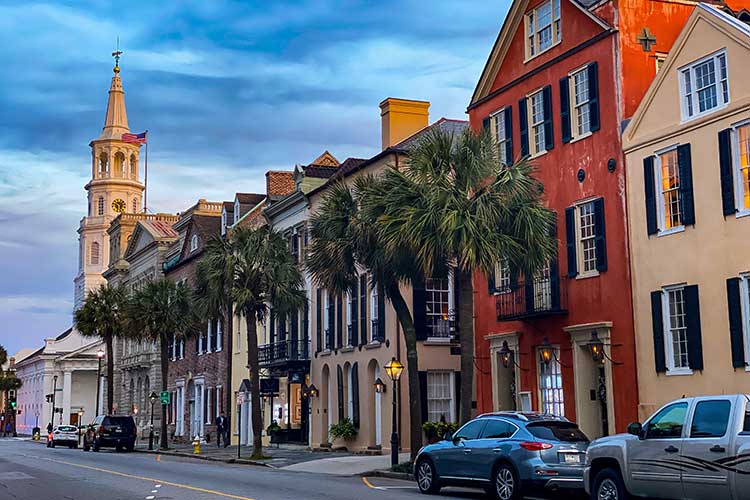 How Old Does a Car Have to be to Not Require a Vehicle Title in SC?
In South Carolina, cars that are 1962, or older model vehicles do not require a title. Other vehicles that don't require a title in SC are as follows:
Agricultural, horticultural, or livestock-raising equipment or vehicles not required to be registered
Airplanes or aircraft
All-terrain and off-road vehicles
Boat trailers
Boats or watercraft
Buses owned and operated by an urban transit system
Cable cars and Trolleys
Cranes
Driver education vehicles used in public or private schools
Fifth wheels
Homemade car/tow dollies
Homemade trailers
Invalid tricycles
Mopeds
Nonresidents' vehicles (vehicles owned by individuals that do not have a Georgia address)
Pole trailers
Self-propelled wheelchairs
Tow dollies (car) weighing 2,000 pounds or less
Trailers weighing 2,000 pounds or less
Vehicles not manufactured for highway use
How Do You Junk a Car In SC?
Junking a car in South Carolina is one of the most straightforward processes you will encounter when you have to deal with the DMV. However, you will need to have paid for all applicable fees and submit the necessary paperwork. Next, you have to consider the method by which you want to junk your car. You can drop your car off at an SC junkyard if it is drivable, or have your vehicle towed to the junkyard for a fee.
Current Scrap Metal Prices in South Carolina?
It's always good to know what you're going to get. If you're scrapping your car, you should know the current scrap metal prices in SC. The current scrap metal prices in SC are as follows:
Copper (Clean) – $4.12 – $5.07
Aluminum – $0.19 – $1.01
Cans – $0.06 – $0.10
Clean Brass – $2.47 – $3.30
Lead – $0.57 – $0.91
Stainless Steel – $0.82 – $1.24
Steel Radiators – $1.24 – $2.88
South Carolina Junkyard Locations
There are several junkyard locations across the state of South Carolina. Here are different SC junkyard locations to help you start your junkyard search.
Auto Salvage Company
230 Royle Rd
Ladson, SC 29456
(843) 821-1989
Monday – Friday (8:30 AM – 5 PM)
Saturday and Sunday (Closed)
Pull-A-Part
5702 Monticello Road
Columbia, SC 29203
(803) 255-2990
Sunday – Thursday (9 AM – 5 PM)
Friday and Saturday (8 AM – 5 PM)
Godfrey's Auto Salvage and Dave's Repair, LLC
2645 Alpine Rd
Columbia, SC 29223
(803) 788-3582
Monday – Friday ( 8 AM – 5 PM)
Saturday and Sunday (Closed)
Hooray! You did it! Now that you know the ins and outs of junking your car in South Carolina, you can get rid of your junk car without too many hassles. Happy junking!
Popular Cities To Sell Your Junk Car In South Carolina