CashForYourJunkCar.org is an independent publisher. You will find affiliate links which means we may earn a commission if you purchase through these links. It doesn't cost you anything & it helps us keep the site running.
Are you a resident of Connecticut and need to know how to junk your car? You've come to the right place. You'll learn about the documents you need to junk your car and other steps you need to take in the state of Connecticut to get rid of your junk vehicle. People junk their cars for different reasons, so don't think you're the only one that needs to junk their vehicle. Here's what you need to know about junking your vehicle in the Constitution State.
How Do I Sell My Car to a Junkyard In Connecticut?
Selling your car in Connecticut isn't going to be the hassle you may think it will be. The junkyards in Connecticut are concerned about the paperwork required to junk a vehicle and not about your vehicle's condition. Since you're junking the car, it doesn't have to be flashy and clean inside and out with the latest technology.
Speaking of technology, you have the internet on your side. The days of spending countless hours searching through a phone book and making endless calls are a thing of the past. Use your computer or phone to search for Connecticut junkyards in your area by using the term "junkyards near me" or a similar phrase.
One essential piece of information you must provide is the vehicle's identification number (VIN). Once you submit the VIN, you must provide other details about your vehicle. Junkyards want to know if your vehicle is drivable, and they may want to know the condition of your vehicle. In a few minutes, you will be provided with a quote. If you're pleased with the quote, you can accept the terms and schedule a time for pickup for the vehicle, or choose a different junkyard if the quote you receive is not what you want.
Although junking your vehicle is a great way to earn extra cash, keep in mind that you won't become an overnight millionaire from junking your vehicle.
Junk Car Removal Service Locations In Connecticut
You can have your running or non-running unwanted car towed away in Connecticut including:
Bridgeport, CT
Stamford, CT
New Haven, CT
Waterbury, CT
Norwalk, CT
Danbury, CT
New Britain, CT
West Hartford, CT
Greenwich, CT
Companies That Buy Junk Cars Online in Connecticut
Here are 3 companies that will pay you for your junk car. They will pick up your car and leave you a check. It's one of the easiest ways to get rid of your junk car.
How Much You Can Get For A Junk Car in Connecticut
How much you can make from selling your junk car will depend on the value of its parts and the market demand. You can get a free offer from a junk car removal company to find out how much your unwanted car is worth. The below junk car values will give you an idea of how much our car could be worth.
| | | | | |
| --- | --- | --- | --- | --- |
| Make | Model | Year | City | Sold For |
| Hyundai | Elantra | 2004 | Bridgeport, CT | $ 320 |
| GMC | Sonoma | 2002 | Stamford, CT | $ 440 |
| Ford | Fusion | 2008 | New Haven, CT | $ 515 |
| Dodge | Durango | 2004 | Hartford, CT | $ 465 |
| Chrysler | Sebring | 2005 | Waterbury, CT | $ 480 |
| Chevrolet | Blazer | 2000 | Norwalk, CT | $ 210 |
| BMW | 528 | 2007 | West Hartford, CT | $ 740 |
| Volkswagen | GTI | 2004 | Greenwich, CT | $ 340 |
How Do I Get Rid of a Junk Car In Connecticut?
Need to get rid of your car? You can take care of this task in a few steps. Find a local junkyard and provide specifics about your vehicle, including the VIN. You will also need to provide information about yourself. Once you complete these steps, you will be given a quote. You can accept or decline the quote.
Can You Sell A Junk Car Without A Title Connecticut?
Some Connecticut junkyards will require a vehicle title and other CT junkyards won't. This requirement depends on the junkyard. However, if you don't have the vehicle title, you may still be able to junk your car, as long as you have a proof of ownership document, such as the Manufacturer's Certificate of Original (MCO). Make sure you check with the junkyard for their specific junking requirements.
How Much Does It Cost to Junk a Car In Connecticut?
There may be different costs associated with junking your car in Connecticut. These fees are often tow fees you are required to pay if your vehicle is not drivable. If you can drive your car to the junkyard, that's a fee you can avoid.
What is a Junk Title In Connecticut?
In Connecticut, a junk title is a title that is given to a vehicle that has no monetary value, except when the vehicle's parts are scrapped. Cars that have a junk vehicle title can't legally be operated on the roads and highways of Connecticut, and can't be sold for use.
Can You Junk a Car With an Expired Registration In Connecticut?
If your junk car has an expired registration, no problem! Most CT junkyards will accept your junk car. Remember that even though your car is a junk car, you can't leave it abandoned on the highways, roads, or public places of Connecticut. Unregistered cars are often confused with untitled cars. Unregistered cars are those that have been imported from a different country. An untitled car does not have a car title. If you have lost your car's title, even if it is a junk vehicle, you may be able to get an Application for Replacement Certificate of Title (Form H-6B).
How Do I Get a Junk Vehicle Title In Connecticut?
If you're getting a junk vehicle title in person in Connecticut at your local Connecticut Department of Motor Vehicles (CT DMV), you need to provide the car's Certificate of Title. On the "Transfer of Title" section of the title, you must sign your name to transfer the car to the junk/salvage dealer. If you don't have the Certificate of Title for the vehicle, you can complete an Application for Replacement Certificate of Title (Form H-6B).
If you're applying for your CT junk title online, you may be asked to provide the following:
The vehicle's (VIN)
Your address to have the vehicle towed (if applicable)
Phone number
Email address
Photo of your vehicle (may be optional in certain CT cities)
Photo of the vehicle's VIN
Certificate of Destruction or similar document
You may be required to submit more or fewer documents depending on the city in Connecticut you reside.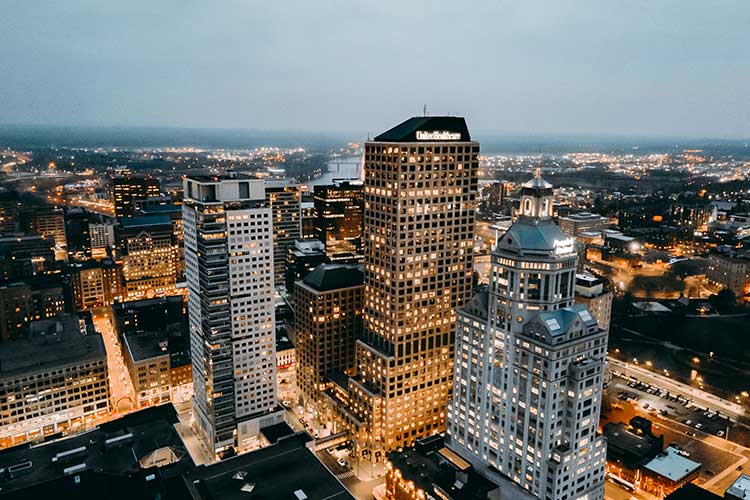 What Paperwork Do I Need to Scrap a Car?
You don't need a lot of paperwork to scrap a car, but the required paperwork is essential, so make sure you have it. If not, apply to receive a duplicate of the documents you need. Keep in mind the required paperwork must be properly endorsed for transfer. The paperwork required to scrap a car in Connecticut is as follows:
The vehicle's Certificate of Title
Lien sale documents
Salvage certificate
If you don't have the vehicle's registration card, you need to present a bill of sale. The bill of sale may be able to be used instead of vehicle title signatures.
Can You Sell a Car With a Salvage Vehicle Title In Connecticut?
You can sell a car with a salvage vehicle title in Connecticut as long as you prepare the vehicle to be sold. Once you report the vehicle to the CT DMV as a salvage vehicle, you can restore it or get a revived salvage vehicle title, which is perfect for mechanics who enjoy rebuilding cars.
How Do I Get Rid of a Car I Don't Want?
One man's trash is another man's treasure! If you're trying to get rid of a car that you no longer want and the vehicle is functional, use social media to help you get rid of it. If you're trying to get rid of a junk car, head to your local junkyard or scrapyard with the necessary paperwork, and you're done! If you're selling your car to another individual, it must be sold as a private sale.
Does the CT DMV Buy Old Cars?
Although the Connecticut DMV doesn't buy old cars, you still have options. You can donate your vehicle through different charity programs or sell it to an old car enthusiast. If you get tired of waiting for your car to sell, you can always scrap it or junk it. You may be able to make a good amount of money for the vehicle's parts.
Can I Scrap My Car Without a Registration Document?
If you don't have the vehicle's registration, you can still junk your car. However, it makes the junking process a little more difficult, but not impossible. You will have to find a CT junkyard that junks vehicles free of charge or charges a low fee to scrap the vehicle's parts. If you want to keep things "green" and help the planet, you can recycle your vehicle's parts. These parts will be turned into bricks, steel, and other materials that can be used to create other useful items.
Can I Scrap a Car That Is Not Registered In My Name?
No. You can't scrap a car that's not registered in your name. If that were the case, everyone would be standing in line for hours waiting to scrap a vehicle to get a few extra bucks! When you scrap your vehicle in Connecticut, you must provide proof of ownership documentation. A bill of sale or proof of an active Connecticut auto insurance policy will not work. Just for the record, cash and bribery won't do the trick either.
Why do junkyards or scrapyards require proof of ownership documentation? All junkyards are required to report to the state of Connecticut when they junk a car. They are also responsible for providing information about the individual who is junking the car.
Can I Scrap a Car Without a Vehicle Title?
The car title is an important document. However, you may be able to scrap your car without the vehicle's title. If you find a scrapyard that accepts your vehicle without the vehicle title, you should be prepared to receive less money than you originally anticipated.
What Do You Need to Junk a Car In CT?
To junk your car in Connecticut, you must have the vehicle's Certificate of Title which is required to be in your name or endorsed for transfer of ownership to you. You will also need the car's license plates.
You may also be required to pay additional fees if the vehicle is not currently registered or designated for a planned non-operation status. Be sure to contact your local CT DMV branch for more information regarding the additional fees and paperwork you may need.
How Old Does a Car Have to be to Not Require a Vehicle Title in CT?
Cars that are more than 20 years old are not required to be titled in the state of Connecticut. Most vehicles in Connecticut are required to be titled, but some vehicles are an exception, such as:
A vehicle that is owned by a non-resident of the state of Connecticut and not required by law to be registered in the state.
Special mobile equipment
Any trailer having a gross weight that does not exceed 3,000 lbs.
A snowmobile or ATV
Other vehicles in Connecticut that may not require a vehicle title include:
Golf carts
Disaster relief vehicles
Forklift trucks
Firefighting equipment (fire trucks, fire engines, etc.)
Hauled vehicles
Miniature motorcycles
How Do You Junk a Car In CT?
Ready to junk your car? It's as easy as completing a form or two in person or submitting information about you and your vehicle online. You can take your car to the junkyard if it is still operational. If not, the junkyard can tow the car to their junkyard for a fee. Whichever junking method you choose is up to you, but make sure you have the required paperwork handy.
Current Scrap Metal Prices in CT?
Knowing the prices per pound a scrap yard or scrap metal recycle company in Connecticut is paying is essential information you need to know before visiting the actual location. Below are the standard scrap metal prices in Connecticut:
Copper (clean) – $4.12 – $5.07
Aluminum – $0.19 – $1.01
Cans – $0.06 – $0.10
Clean Brass – $2.47 – $3.30
Lead – $0.57 – $0.91
Stainless Steel – $0.82 – $1.24
Steel Radiators – $1.24 – $2.88
Connecticut Junkyard Locations
There are different junkyard locations in the state of Connecticut. Check out this list to see if you find a junkyard near you!
Waterbury Auto Salvage Inc
55 Eagle St
Waterbury, CT 06708
(203) 754-2189
Monday – Friday (8 AM – 5 PM)
Saturday (8 AM – 1 PM)
Sunday (Closed)
Terryville Auto Parts
35 Fall Mountain Rd
Terryville, CT 06786
(860) 589-0942
Monday – Friday (8 AM – 5 PM)
Saturday and Sunday (Closed)
Connecticut Used Auto Parts & Wrecking
36 Brewery St
Waterbury, CT 06708
(203) 575-9642
Monday – Friday (8 AM – 5 PM)
Saturday and Sunday (Closed)
Now that you know the ins and outs of junking your car in Connecticut, you can junk your car with confidence and a smile. Happy junking!
Populate Cities In Connecticut To Sell A Junk Your Car