CashForYourJunkCar.org is an independent publisher. You will find affiliate links which means we may earn a commission if you purchase through these links. It doesn't cost you anything & it helps us keep the site running.
We can help you sell your unwanted car in Anaheim, California no matter its condition. Running or not, you can sell your junk car for cash for parts. We will show you how.
Where You Can Get Your Junk Car Removed In Anaheim, CA
You can get your junk car sold & towed away in Anaheim, CA including the following locations:
90620, 90621, 92801, 92802, 92804, 92805, 92806, 92807, 92808, 92867, 92868, 92870, 92886, 92887.
How Much Can You Get For Your Junk Car in Anaheim, CA
The below table will give you an idea of how much your junk car is worth when you sell it in Anaheim, CA.
| | | | | |
| --- | --- | --- | --- | --- |
| Make | Model | Year | Zip Code | Sold For |
| Kia | Forte | 2014 | 92801 | $ 675 |
| Acura | MDX | 2003 | 92805 | $ 615 |
| Toyota | Sienna | 2001 | 92887 | $ 545 |
| Lexus | IS 250 | 2008 | 92868 | $ 1,275 |
| Toyota | Corolla | 2010 | 92887 | $ 650 |
Junk Car Removal Services That Buy Cars In Anaheim, CA
Junk car removal companies that serve Anaheim, CA.
Junkyard and Salvage Yard Junk Car Buyers in Anaheim, California
LKQ Pick Your Part – Anaheim
235 S Beach Blvd, Anaheim, CA 92804
(800) 962-2277
All Ford Auto Salvage Inc
1515 N Jefferson St, Anaheim, CA 92807
(714) 993-2110
LKQ Pick Your Part Administration
1360 S Anaheim Blvd, Anaheim, CA 92805
(800) 962-2277
Signs That You're Getting Scammed by a Junkyard in Anaheim, CA
Junkyard scams are not as common as you think, but they do happen. While the risk of an out-and-out scam is rare, it's not uncommon to be underpaid. To secure a generous cash offer and a reliable service when selling your junk car in Anaheim, CA, look out for the following signs.
They Change their Quote
If you were quoted $1,000 but, for example, the tow truck driver only offers $500 on delivery, don't give them your vehicle. They should give you the amount that you agreed upon, and not a cent less.
Some of the less reputable junk car removal companies will try to rip you off with a lower price, hoping that you'll take whatever you're offered if the tow truck is on your driveway and the cash is in your hand.
Don't sign anything, don't agree to anything, and make sure you always get what you're quoted.
They Charge for Towing
A junk car buyer should offer to tow your vehicle for free. It's a service that many companies provide and one that you shouldn't be paying for. However, if they think you'll pay for it, some companies will tack an extra charge on. This will result in you getting less money than you deserve.
They are Rude
Good customer service is important in any business. Just because you're only going to be dealing with them once doesn't mean you don't need them to be friendly, professional, and responsive at all times.
If the dealer is rude, acts unprofessional, and ignores your phone calls, you should be very wary.
Offering to Pay Later
When it comes to payments, don't listen to excuses. A junk dealer should have the money in hand and should be willing to pay upon delivery. If they can't pay until the next day or week, they shouldn't be collecting your car until then.
For the same reason, it's best to avoid checks. They can bounce, and if they do, you've just lost your car.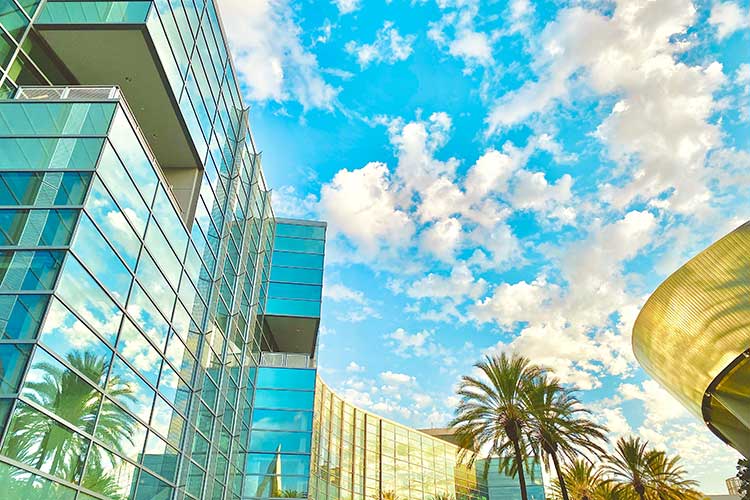 CA DMV Title & Registration Services in Anaheim, CA
The below businesses can assist you with California DMV vehicle title and registration needs.
Anaheim Auto Registrations & VIN Verification
1203 S Western Ave, Anaheim, CA 92804
(866) 678-9611
Oj's Auto Registration and DMV Services
625 S Euclid St #2, Anaheim, CA 92802
(909) 568-3661
Cal EZ Instant Auto Registration & Insurance
231 S State College Blvd, Anaheim, CA 92806
(714) 635-9160
Donate Your Car in Anaheim, California
The following non-profits & organizations would be happy to talk to you about donating your car in Anaheim, CA.
The Salvation Army – Vehicle Donations and Sales
1300 S Lewis St, Anaheim, CA 92805
(714) 512-3440
Resources for Anaheim, CA Residents
How to Junk Cars In California
You can read more about selling junk cars in California here. We cover everything from needing a tile and registration and how much scrap metal is worth in California.