CashForYourJunkCar.org is an independent publisher. You will find affiliate links which means we may earn a commission if you purchase through these links. It doesn't cost you anything & it helps us keep the site running.
Chula Vista is a beautiful city and the locals do their best to keep it that way. The name actually means "beautiful view," and a lot of time and money is spent ensuring it has the best views in the state.
Fortunately, there is no shortage of junkyards in the city that are dedicated to buying, scrapping, and recycling these vehicles. In this guide, we'll highlight the best junk car buyers in Chula Vista and the surrounding areas, helping you to get the best deal for your old car.
We can help you sell your junk car in Chula Vista and the following locations in San Diego: Imperial Beach, National City, Lincoln Acres, Rancho Del Rey, CA.
Where You Can Get Your Junk Car Removed In Chula Vista, California
In the Chula Vista, California zip codes listed, a junkyard or junk car removal company will pick up your unwanted car and give you cash in return:
91902, 91910, 91911, 91913, 91914, 91915, 91950, 92154.
How Much You Can Sell a Junk or Damaged Car For In Chula Vista, California
| | | | | |
| --- | --- | --- | --- | --- |
| Make | Model | Year | Zip Code | Sold For |
| Mazda | 6 | 2011 | 91902 | $ 970 |
| Ford | Explorer | 2010 | 91902 | $ 350 |
| Toyota | Corolla | 2008 | 91914 | $ 250 |
| Nissan | Sentra | 2004 | 91950 | $ 670 |
| Toyota | Highlander | 2002 | 91950 | $ 340 |
Junk Car Removal Services That Buy Cars In Chula Vista, California
Junk car removal companies will tow your car away and pay you for your old, wrecked, non-running car.
Junkyards That Buy Junk & Unwanted Cars In Chula Vista, California
To make sure you get the best deal on your Chula Vista junk car, contact the following salvage yards, get quotes, and see who offers you the best deal. Remember that just because they take the time to talk to you and provide a quote doesn't mean you need to accept their offer. If it's not good enough, tell them you need some time to consider and then contact another junkyard to see if they offer a higher number.
Standard Auto Recycling- Junkyard San Diego
150 Reed Ct,
Chula Vista, CA 91911
(619) 426-9483
West Auto Wreckers
2365 Main St,
Chula Vista, CA 91911
(619) 423-1100
LKQ Pick Your Part – Chula Vista (West)
800 Energy Way,
Chula Vista, CA 91911
(800) 962-2277
Trolley Auto Parts
150 Reed Ct,
Chula Vista, CA 91911
(619) 234-4141
Junk All Cars
900 Heritage Rd,
Chula Vista, CA 91911
(888) 323-2964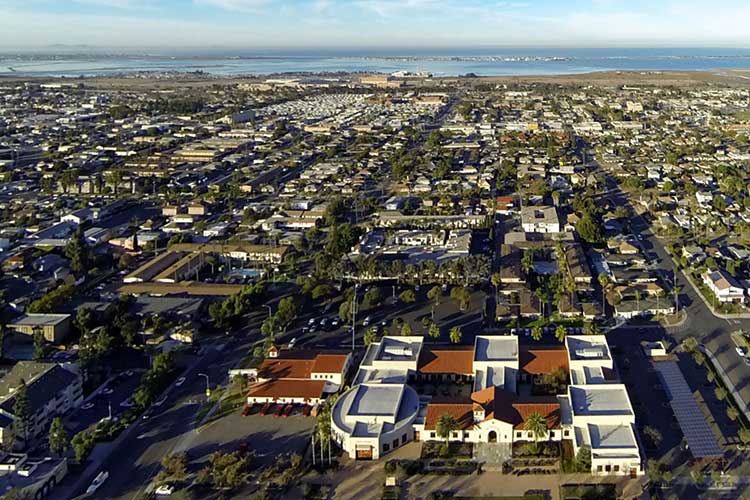 How to Avoid Cash for Junk Cars Scams in Chula Vista
Most auto recyclers are easy to deal with and provide you with a competitive cash offer and a free pick-up. That said, some companies are out to rip you off, whether that means selling you short or taking your money and disappearing into a haze of excuses and missed phone calls. To stay safe, take a look at the following signs that you're dealing with a potential scam company:
Changing their Quote
A reputable company will give you a quote online or over the phone and stick with the same quote throughout. If they offer $1,000, they'll show up with $1,000. However, some scam companies will offer a much lower amount and provide you with a weak excuse.
They know that most sellers aren't interested in making more phone calls and getting more quotes, and when they see a cash sum, they'll take it, even if it's less than what they were expecting.
Don't sign the paperwork until you have seen the cash and make sure you know exactly how much you're getting.
Offering to Pay You Later
Most businesses work with bank transfers and card payments, so it's rare to find a modern business that is cash only. Regardless, remember that junkyards are a different entity entirely and the best ones will always pay cash.
If they're offering a check or insisting that they will pay you later, ignore them and take your car elsewhere. They should always give you cash for your vehicle, and it should be in your hand before the car is towed away.
Being Rude
If a junkyard is rude and unhelpful over the phone, take your business elsewhere. This is a customer-centric business. Just because they spend their days working with scrap doesn't mean they shouldn't be professional or helpful when working with a customer.
If they're not, it could indicate that you're dealing with a company that doesn't know what it's doing and is not interested in giving you a good deal.
Donate Your Junk Car in Chula Vista, CA
You can donate your junk car and possibly get a tax write-off.
Chula Vista Donate Cars for Charity
310 3rd Ave, Chula Vista, CA 91910
(619) 598-1327
CA DMV Title & Registration Services in Chula Vista, CA
You can sell your junk car for more if you have a title and registration. Contact any of the below locations for a replacement title or registration for your unwanted car.
CHULA VISTA AUTO REGISTRATION SERVICE
696 Broadway Ste A,
Chula Vista, CA 91910
(619) 425-1894
Quality Auto Registration Service
423 3rd Ave,
Chula Vista, CA 91910
(619) 409-1517
Garibay Auto Registration
3288 Main St,
Chula Vista, CA 91911
(619) 779-2329
Ro-Co Auto Registration Services
1206 3rd Ave,
Chula Vista, CA 91911
(619) 623-3922
20/20 Insurance & Auto Registration Services
1043 Broadway, STE 108
Chula Vista CA 91911
(619) 240-3030
Resources for Chula Vista, CA Residents
Selling Junk Cars In California
You can read more about selling junk cars in California here. We cover everything from needing a tile and registration and how much scrap metal is worth in California.