CashForYourJunkCar.org is an independent publisher. You will find affiliate links which means we may earn a commission if you purchase through these links. It doesn't cost you anything & it helps us keep the site running.
Memphis, Tennessee is a city of just over 650,000 residents. Many of these are car owners who will buy between 9 and 11 cars throughout their lifetime.
That adds up to a lot of automobiles for a relatively small city, and it ensures that tow trucks and junkyards are never short on business in and around the Memphis, TN area.
In this guide, we'll look at the best companies that buy junk cars in Memphis, TN, highlighting those with free towing, instant quotes, and great prices on running and non-running cars.
Where You Can Get Your Junk Car Removed In Memphis, Tennessee
Make cash for your junk or unwanted car in Memphis, Tennessee in the following locations:
38115, 38116, 38117, 38118, 38119, 38120, 38122, 38125, 38126, 38127, 38128, 38131, 38132, 38133, 38134.
How Much Can You Get For Your Junk Car in Memphis, Tennessee
| | | | | |
| --- | --- | --- | --- | --- |
| Make | Model | Year | Zip | Sold For |
| Kia | Forte | 2012 | 38115 | $ 735 |
| Toyota | Corolla | 2002 | 38118 | $ 1,125 |
| Toyota | Avalon | 1999 | 38122 | $ 255 |
| GMC | New Sierra | 2005 | 38127 | $ 1,345 |
| Infiniti | M45 | 2004 | 38131 | $ 220 |
Junk Car Removal Services That Buy Cars In Memphis, Tennessee
Junk car removal companies will tow your car away and pay you for your old, wrecked, non-running car.
Junkyards in Memphis, Tennessee That Buy Junk Cars
Here is a short list of junkyards, wrecking yards and salvage yards in Memphis, TN that buy junk and unwanted cars.
Pull-A-Part
2955 Farrisview Blvd,
Memphis, TN 38118
(901) 543-5400
Mid-Town Auto Parts & Salvage
1670 Chelsea Ave #3,
Memphis, TN 38108
(901) 274-7303
LKQ Pick Your Part – Memphis
966 W Mitchell Rd,
Memphis, TN 38109
(800) 962-2277
Tips for Selling Junk Cars in Memphis, Tennessee
When scrapping your car or truck in Memphis, TN you should keep all the following tips and rules in mind.
Determine Its Worth
Just because you have an old car doesn't mean you need to scrap it and buy something new. The first thing you need to do is determine whether the car is ready for the scrapheap or not.
It's rare for drivers to jump the gun on this. In fact, more often than not, the opposite is true, with drivers holding onto their pride and joy long after it should have been scrapped.
Still, if it's running, doesn't have a huge number of miles on the clock, and serves its purpose as a run-around, you can make more money selling to a dealer or customer.
Gather the Necessary Documents
To sell or scrap a car in Tennessee, and anywhere else for that matter, you need to prove that you are the legal owner. Reputable junkyards are allowed to purchase and scrap cars without the title, but in such cases, they will ask for your registration and driver's license.
It's still best to have the title, however. That way you can make sure your name is removed and avoid potential issues in the future.
Remove Personal Items
Junkyards sell cars as they are at the time you request a quote. They don't care if it's properly vacuumed and cleaned, as they're focusing on the individual parts and not the car as a whole.
Before you sell, you should remove all personal items from the vehicle, getting rid of anything that contains sensitive information and anything that has real or sentimental value.
You can also remove stereos and other valuable parts, but only if these are not included in the quote. You can't get a quote and then start picking the vehicle apart and stripping it of all its parts.
Keep in mind that those parts are the reason they agreed to buy the vehicle in the first place.
Compare and Contrast
Just like used car retailers, junkyards quote different prices, and you may find that one quote is significantly higher than the other. It doesn't cost you anything to get a quote, and most services have online quotation forms and toll-free numbers for quick and easy quotes.
Check the services offered by the junk car removal companies mentioned above. Give them a call, get a quick quote, and move onto the next buyer.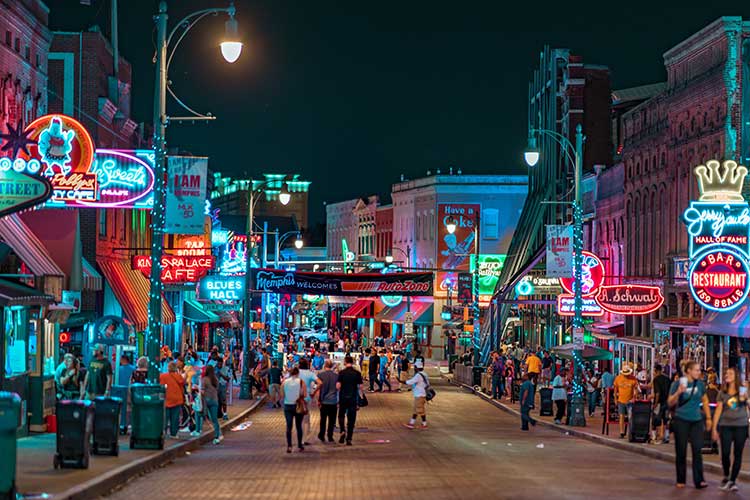 Vehicle Title & Registration Services In Memphis, Tennessee
Here are a handful of locations that can assist you with car & truck title and registration needs for when you want to sell your junk car in Memphis, Tennessee.
Shelby County Motor Vehicle Division
150 Washington Ave #103,
Memphis, TN 38103
(901) 222-3000
Shelby County Clerk's Office
1075 Mullins Station Rd,
Memphis, TN 38134
(901) 222-3000
Shelby County Clerk
4122 Elvis Presley Blvd,
Memphis, TN 38116
(901) 222-3000
Junk Car Donation in Memphis, TN
You can always donate your junk or damaged car. Non-profits typically take cars in all conditions, running or not.
Driving Successful Lives Car Donation Memphis
250 N Main St,
Memphis, TN 38103
(901) 617-4534
Resources for Memphis, TN Residents
Selling Junk Cars In Tennessee
You can read more about selling junk cars in Tennessee here. We cover everything from needing a tile and registration and how much scrap metal is worth in Tennessee.