Cash For Your Junk Car is an independent publisher. You will not find paid product promotions or sponsored content on this site. You will find affiliate links which means we may earn a commission if you purchase through these links. It doesn't cost you anything and it helps us keep the site running. Thanks for stopping by.
Baton Rouge residents scrap thousands of cars every single year. These vehicles are sent to auto salvage yards, where they are stripped of their valuable parts before being scrapped for their metal content.
It's all part of the automobile recycling process and it helps to make this industry a little more eco-friendly. If you own one of the 12 to 15 million vehicles that reach the end of their life cycle every year in the United States, these junk car buyers can help you out.
We can help you sell your junk car or donate it to a non-profit in the greater Baton Rouge, LA area including Zachary, Central, New Roads, Donaldsville & Gonzales, Louisiana.
Where You Can Get Your Junk Car Removed In Baton Rouge
You can have your unwanted car towed away can sell it for cash or check in the following Baton Rouge, LA zip codes:
70714, 70801, 70802, 70803, 70805, 70806, 70807, 70808, 70809, 70810, 70811, 70812, 70814, 70815, 70816, 70817, 70819, 70820.
Junk Car Removal Services In That Buy Junk Cars In Baton Rouge, LA
Junkyards & Salvage Yards That Buy Old & Junk Cars In Baton Rouge, Louisiana
To begin the process of selling a junk car in Baton Rouge, Louisiana, simply contact one of the companies below.
They all pay cash for junk cars and most of them will take any make, model, or condition of car. Whether you have a damaged car or a completely wrecked car, these junkyards will take it off your hands.
Contact them using the phone numbers listed below to start the junk car removal process.
DC Junk Car Buyers
Address: 7474 Plank Rd, Baton Rouge, LA 70807
Phone: (225) 235-6142
A2Z Towing & Auto Salvage
Address: 1776 Thomas H. Delpit Dr, Baton Rouge, LA 70802
Phone: (225) 412-4302
LA Cars for Cash
Address: 5334 Airline Hwy, Baton Rouge, LA 70805
Phone: (225) 715-4852
TC'S Auto Sales & Salvage
Address: 6155 Greenwell Springs Rd, Baton Rouge, LA 70806
Black's Auto Salvage, Inc
Address: 3425 Famco Rd, Brusly, LA 70719
Phone: (225) 749-316
How Much Can You Get for Selling a Junk Car in Baton Rouge?
The value of a junk car will depend on two major factors: the salvageable parts and the scrap metal content. The first is dictated by everything from age and condition (a wrecked car will obviously be worth less than a pristine one) while the latter is mostly down to size and weight.
These things will be taken into account by the junk car buyer and ultimately used to create your instant cash offer.
The average Baton Rouge cash for cars purchase is around $300 to $600, but that doesn't mean you can't get more, nor does it mean that you won't get less. However, if you go through a reputable company in Baton Rouge, Louisiana, you will always get a fair price and will be paid cash or check for your unwanted car.
Here is about how much you could make from selling your junk car in Baton Rouge.
| | | | | |
| --- | --- | --- | --- | --- |
| Make | Model | Year | Zip | Sold For |
| Honda | Accord | 2006 | 70802 | $ 570 |
| Nissan | Pathfinder | 2010 | 70812 | $ 650 |
| Hyundai | Sonata | 2010 | 70805 | $ 810 |
| Infiniti | G35 | 2004 | 70816 | $ 440 |
| Land Rover | Range Rover | 2008 | 70807 | $ 615 |
| Honda | CR-V | 2008 | 70816 | $ 1,490 |
| Ford | Taurus | 2004 | 70811 | $ 315 |
| Toyota | Corolla | 2003 | 70809 | $ 205 |
| Infiniti | M45 | 2005 | 70815 | $ 490 |
| Nissan | Versa | 70714 | 70820 | $ 315 |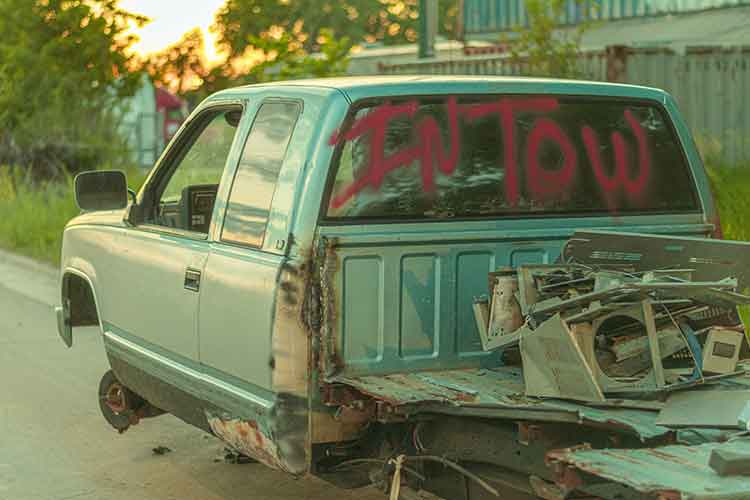 How Do You Make Money Buying Junk Cars?
Someone who buys junk cars is not a salesman looking to buy low and sell high. After all, the junk car buyer has already assessed the value of the car and has paid less to ensure they can earn a profit.
When individuals buy junk cars, they are looking to fix and/or upgrade. It becomes a project for them, something that they can invest time and money into and then turn a profit at the end.
There are no guarantees with this process, though, and even if they are able to turn a profit at the end, it will only come at the expense of many man hours.
Title & Registration in Baton Rouge, Louisiana
Need to replace your title or registration before seeing your car? Contact one of the below offices below.
Auto Title Express
12524 Jefferson Hwy STE E,
Baton Rouge, LA 70816
(225) 925-5606
Neighborhood Auto Title
3348 Drusilla Ln #11c,
Baton Rouge, LA 70809
(225) 928-3144
Notary & Auto Title Of South Baton Rouge
12590 Perkins Rd,
Baton Rouge, LA 70810
(225) 767-5756
Tax Title & License of LA.
2130 O'Neal Ln,
Baton Rouge, LA 70816
(225) 753-0012
Express OMV Office of Motor Vehicles
12690 Perkins Rd,
Baton Rouge, LA 70810
(225) 366-6600
Donate Your Car In Baton Rouge, Louisiana
Consider donating your junk or barely running or running automobile to a non-profit near you.
Pickup Donated Car Office
5905 Florida Blvd,
Baton Rouge, LA 70806
(225) 425-3647
The Society of St. Vincent de Paul Baton Rouge
220 St Vincent De Paul Dr,
Baton Rouge, LA 70802
(225) 383-7837
American Relief Foundation Car Donation
29790 S Range Rd,
Central, LA 70754
(888) 435-7801 ext. 550
Inner Wheel Club of Baton Rouge
17732 Highland Rd,
Baton Rouge, LA 70810
(225) 937-4137
Resource For Baton Rouge, LA Residents
How To Junk A Car In Louisiana
Learn how best to get rid of your junk car with our guide that walks you through everything you need from the OMV including titles, salvage cars and more..