CashForYourJunkCar.org is an independent publisher. You will find affiliate links which means we may earn a commission if you purchase through these links. It doesn't cost you anything & it helps us keep the site running.
Jersey City has the second-highest population of any city in the state of New Jersey, with more than 260,000 people calling it home. It's well-connected, fairly affluent, and is home to some great landmarks and museums.
But we're not on a historical, cultural, or financial journey here. It's the junkyards that we care about!
Where You Can Get Your Junk Car Removed In Jersey City, NJ
If you have a junk car in one of the Jersey City, NJ zip codes, it can be picked up and you can receive cash for it:
07002, 07087, 07302, 07304, 07305, 07306, 07307, 07310, 07311.
How Much You Can Get For a Junk or Damaged Car In Jersey City, NJ
| | | | | |
| --- | --- | --- | --- | --- |
| Make | Model | Year | Zip | Offer |
| Volkswagen | Passat | 2002 | 07087 | $ 240 |
| Toyota | Camry | 2000 | 07306 | $ 250 |
| Mazda | 3 | 2007 | 07310 | $ 490 |
Who Buys Junk Cars in Jersey City
What follows is a list of auto salvage yards and junk car removal companies in Jersey City.
Junk Car Removal Services That Buy Cars In Jersey City, NJ
Junk car removal companies will tow your car away and pay you for your old, wrecked, non-running car.
Junkyards In & Near Jersey City That Buy Junk Cars
The below junkyards are close enough to serve Jersey City and the near-by towns of Hoboken, Kearny Point, Bayonne, Union City & West New York.
County Auto Wreckers, LLC.
27 County Rd
Jersey City, NJ 07307
Giant Auto Salvage
557 Wilson Ave
Newark, NJ 07105
Ace Auto Salvage
34 Stover Ave
Kearny, NJ 07032
Getting a Good Price for Junk Cars in Jersey City, NJ
You know where to sell your car, but what steps are involved and how can you guarantee the best price every time? That's where the following steps come in:
Get Multiple Quotes
When you buy a car from a dealer, you don't take the first car that you see, and you don't accept the first price that you're quoted. By the same token, you shouldn't accept the first quote for your junk car. There are many companies offering this service in Jersey City and they are all competing for your business, so make them work!
They've been in this business long enough to know that customers shop around, and they are usually very accepting of this. So, speak with as many of the above junk car services as you can and find the best quote!
Not only does this ensure that you get more cash for your car, but if any of those companies turn rogue and try to underpay you, you can just go to one of the previous companies that provided you with a quote.
Be Wary of Pressure Selling
To prevent you from shopping around, junkyards may pressure you into accepting their offer on the spot. They want to get the deal signed and sealed and will push you into selling and scheduling the tow truck.
It's acceptable to some extent, but if they keep nagging you when you insist that you want to look elsewhere, it's definitely not acceptable. If they are so desperate for you to settle, it's probably because they're offering you less than you can get elsewhere and know that you won't be returning.
Go for Cash Only
There's a reason legitimate companies advertise "cash for cars", because anything else can be compromised. Checks bounce, PayPal payments can be reversed, and few customers want to deal with the hassle associated with wire transfers.
Always look for cash offers and don't accept anything else. If they offer a cash amount but appear with a check, don't take it, regardless of their excuse.
Try to Sell Privately
If your car is operational and you're not being quoted a reasonable amount from a junkyard, try selling it privately. It doesn't matter how old it is or how many miles it has on the clock, there will always be someone on the lookout for a car like yours.
Maybe they want something they can fix up and improve; maybe they just need a cheap runaround. If you have the time to list the car and deal with private sellers, it's always worth going through this process.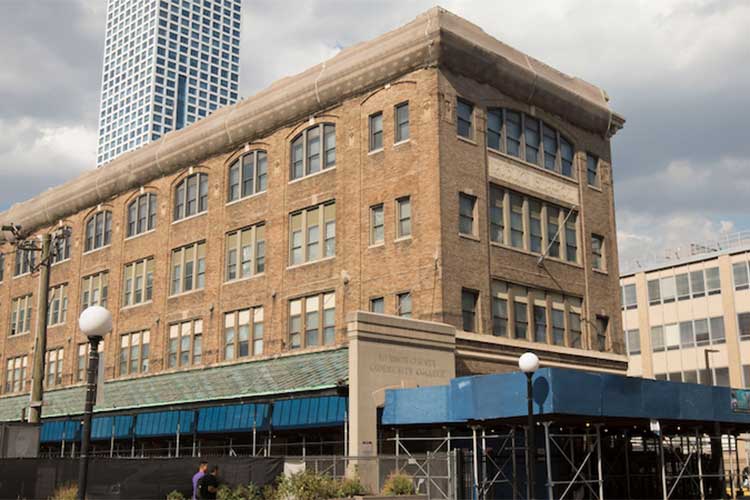 Resources for Jersey City, NJ Residents
Selling Your Junk Car In New Jersey
You can learn the ins and outs of what you need to sell your junk car in NJ here.