CashForYourJunkCar.org is an independent publisher. You will find affiliate links which means we may earn a commission if you purchase through these links. It doesn't cost you anything & it helps us keep the site running.
There are over 1.6 million vehicles registered in Las Vegas. The City of Sin might be a hub for tourists and hedonism, but the locals need to get around as well, and the desert city's many roads are packed from Monday to Sunday.
As you would expect, pollution is quite high in the city, but that seems to be gradually changing and the junkyard industry is playing a big role in keeping the automobile sector eco-friendly.
They scrap the vehicles, dispose of harmful chemicals, and ensure that all those unwanted junk cars and parts are put to good use.
You can have your junk car removed and get paid for it or you can donate it. You choose. Services and non-profit organizations on this page serve the greater Las Vegas area including Paradise, Henderson, North Las Vegas, Enterprise and Boulder City, NV.
Where You Can Get Your Junk Car Removed In Las Vegas, NV
Unwanted cars can be towed and sold in the Las Vegas zip codes including:
89124, 89128, 89129, 89130, 89131, 89134, 89135, 89138, 89143, 89144, 89145, 89146, 89149, 89166.
How Much You Can Get For a Junk or Damaged Car In Las Vegas, NV
| | | | | |
| --- | --- | --- | --- | --- |
| Make | Model | Year | Zip | Sold For |
| Volkswagen | Jetta | 2003 | 89124 | $ 625 |
| Infiniti | G35 | 2003 | 89130 | $ 435 |
| Jeep | Grand Cherokee | 2013 | 89124 | $ 2,485 |
| Volkswagen | GTI | 2007 | 89124 | $ 335 |
| Ford | Fusion | 2008 | 89135 | $ 335 |
Junk Car Removal Services That Buy Cars In Las Vegas, NV
Junk car removal companies will tow your car away and pay you for your old, wrecked, non-running car.
Junkyards in Las Vegas, NV That Buy Junk Cars
If you're looking to selling a junk vehicle in Las Vegas, consider contacting one of the companies on the list.
These businesses buy junk cars in Las Vegas, NV, and they all offer free quotes. Once you have accepted their offer, you can even benefit from free towing.
Las Vegas Auto Parts and Salvage (Cash for Cars)
Address: 4550 Smiley Rd, Las Vegas, NV 89115
Phone: (702) 643-2001
Get cash for your junk car in Las Vegas or drop by to buy some auto parts.
PICK-n-PULL
Address: 2205 Larkin Circle, Sparks, NV 89431
Phone: 1-775-359-4147
Visit the auto salvage yard, pick your auto parts, pull them yourself, and walk away with an affordable and useful part for your personal projects.
NV PIC A PART
Address: 5100 N. Lamb Blvd #5 North, Las Vegas, NV 89081
Phone: 1-702-643-1776
Another pick-a-part salvage yard with a huge selection of auto parts and scrap cars.
E&C Junk Cars, North Vegas
Phone: (702) 660-3789
A well-reviewed junk car buyer operating out of North Vegas, NV.
We can't find a great deal of information about this Las Vegas junk car buyer, and the only reviews we could find are quite negative. However, those reviews are also a few years old, and the company still seems to be operational, so it could be worth adding Chinos Junk Cars to your list. It doesn't hurt to give them a call and get a free quote.
How Much Does It Cost to Junk a Car in Las Vegas?
You should never pay to scrap a car, and that's true wherever you are in the United States.
It doesn't matter what make or model your vehicle is. It doesn't even matter what condition it is in. All cars have some inherent value, and a reputable scrap dealer will be happy to take it off your hands for a cash sum.
Most cars have valuable parts that can be salvaged and sold. The ones that don't can still be sold for their scrap metal, which usually fetches at least 3-figures.
Of course, the junkyard will need to send a tow truck, and this may reduce the size of the cash offer, but unless your car has been chopped in half, has no parts, and is located halfway across the country, you should still get a cash sum.
Keep this in mind as you sell your junk car in Las Vegas. If the junk car buyer tries to convince you that they're doing you a favor by taking it away for free or a small charge, turn them down and contact another company instead.
Is it Illegal to Sleep in Your Car in Las Vegas?
There is a lot of confusion regarding whether or not it's illegal to sleep in your car in Las Vegas, NV. It's something that comes up a lot on all topics relating to cars in Sin City, and something we are happy to tackle.
It really all comes down to where your car is parked. The city has made it clear that it's okay to sleep in your car if it promotes safe driving practices, such as when you need to take a quick nap so that you will remain rested for the journey ahead. However, it is illegal if you are drunk and in the operation of your vehicle (such as when the keys are in the ignition).
If you're looking to get your head down for the night after drinking heavily or using drugs, make sure the keys are away from the ignition, the car is off, and you're sleeping in the backseat. You will also need to park in a legal space.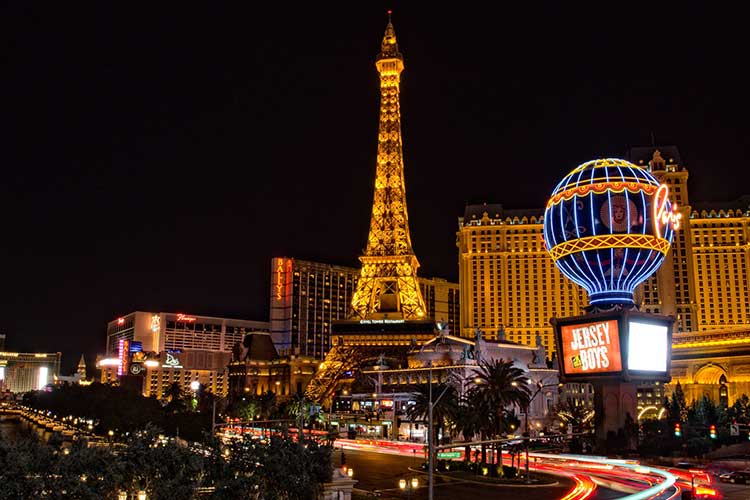 Vehicle Title & Registration in Las Vegas, Nevada
Contact one of these business to help you with your DMV-related needs including renewing, replacing or transferring your car title or registration.
A-Vehicle Registration Services
2411 Western Ave # B,
Las Vegas, NV 89102
(702) 384-8844
DMV 4 ME Title & Registration Service
9408 Del Webb Blvd,
Las Vegas, NV 89134
(702) 805-0544
DMV Car Registration Service
8465 W Sahara Ave #145,
Las Vegas, NV 89117
DMV Time Savers
2652 N Buffalo Dr #150,
Las Vegas, NV 89128
(702) 291-2975
Smog Plus DMV Registration Services
1245 E Sahara Ave,
Las Vegas, NV 89104
(702) 437-7664
Car Donation in Las Vegas, Nevada
Consider donating your junk, used, damaged or running car. The condition of the car doesn't matter, really. You will be supporting a local non-profit and you may get a tax deduction.
Make-A-Wish Car Donation
3651 S Lindell Rd,
Las Vegas, NV 89103
(877) 909-9474
Vehicles For Veterans
400 S 4th St # 500,
Las Vegas, NV 89101
(855) 811-4838
Charity Car Donation
607 Corinthian Way,
North Las Vegas, NV 89030
(702) 850-9644
A Charity Car Donations
3450 E Russell Rd UNIT 220,
Las Vegas, NV 89120
(702) 232-8805
Resources for Las Vegas, NV Residents
How To Sell Your Junk Car In Nevada
Read our guide to understand the ins-and-outs of selling your junk car in Nevada. Learn about selling cars with and without tiles, salvage titles and more.