CashForYourJunkCar.org is an independent publisher. You will find affiliate links which means we may earn a commission if you purchase through these links. It doesn't cost you anything & it helps us keep the site running.
Want to sell your junk car in Orlando, Florida? Aren't sure if you need a vehicle title or not to sell it? We can help you navigate where you sell your car, where to find a junk car buyer, and give you an idea of how much you can make from your unwanted car.
You may choose to donate your car. We have included a list of local non-profits you can talk to about donating your car if that is your preference.
Without further delay let's get into who buys junk cars in Orlando, Florida and how to get rid of that unwanted car.
Where You Can Sell Your Junk Car In Orlando, Florida
Sell your junk car for cash and have it towed away in Orlando, Florida including the following locations:
32808, 32809, 32810, 32811, 32812, 32814, 32819, 32822, 32824, 32827, 32829, 32832, 32835, 32839.
How Much Can You Sell Your Junk Car For In Orlando, Florida
Everyone wants to know how much they can get for their junk car. $500 seems to be the ideal amount of money junk car sellers want, but how much they get is another story.
You can make more than $500 from your junk car. You can also make much less. It all depends on the condition of the car and how much someone is willing to pay for it which is typically what is referred to as the "market value". That value is determined by the need of your car and/or its part in the local market of Orlando and Central Florida.
The below table will give you a good idea of how much you can make when you sell your junk car to a buyer.
| | | | | |
| --- | --- | --- | --- | --- |
| Make | Model | Year | Zip | Sold For |
| Nissan | Frontier | 2003 | 32839 | $920 |
| Dodge | Charger | 2007 | 32832 | $285 |
| Buick | Rendezvous | 2002 | 32827 | $310 |
| Chevrolet | Blazer | 1993 | 32822 | $205 |
| Honda | Element | 2002 | 32814 | $260 |
| Nissan | Altima | 2004 | 32811 | $510 |
| Ford | Explorer | 1997 | 32835 | $420 |
| Toyota | Camry | 2001 | 32809 | $420 |
| Toyota | Rav4 | 2002 | 32827 | $1,085 |
| Toyota | Sienna | 2000 | 32822 | $750 |
Junk Car Removal In Orlando, Florida
These companies will happily pick up your car, buy your junk car and leave you with a check or cash. Also, they will never charge you for towing. It's a win-win for everyone.
Selling Your Junk Car in Orlando To A Junkyard or Wrecking Yard
The following junk removers and junkyards would be happy to talk to you about buying your damaged car.
Florida Junk Car
Address: 11403 Rocket Blvd, Orlando, FL 32824
Phone: 1-407-624-3900
Florida Junk Cars Orlando Sell My Auto
Address: 18700 5th Ave #321, Orlando, FL 32820
Phone: 1-407-203-7772
Florida's Junk Car Removal
Address: 9521 S Orange Blossom Trail #106, Orlando, FL 32837
Phone: 1-407-512-6407
Junk Car Blasters
Address: 18711 5th Ave, Orlando, FL 32820
Phone: 1-321-710-8160
How To Sell a Junk Car in Orlando, Florida
The process begins when you dial one of the numbers listed above. The junkyard or junk car removal service will ask you a few simple questions about your vehicle, including the make, model, and condition.
They don't really care about any minor dents and scrapes that you've had, and they're not interested in learning about how many miles you drive every day or how many times you've been through the car wash. They only care about the parts that they can salvage and the scrap that they can sell, so they won't ask you too many questions.
Once they have the necessary details, they will make a cash offer. You are under no obligation to accept the offer and if you don't like it, just thank them for their time and then hang up. If you do like it, you just need to arrange a time for them to pick it up.
You can also drop it off, but most junk car buyers provide free towing and it's a hassle-free way to get rid of an unwanted vehicle. The tow truck driver will show up with the cash amount agreed upon, collect the documents, and take the car away.
The process of selling junk vehicles is incredibly simple, and once you experience it for yourself, you'll wonder why you don't scrap all of your unwanted cars.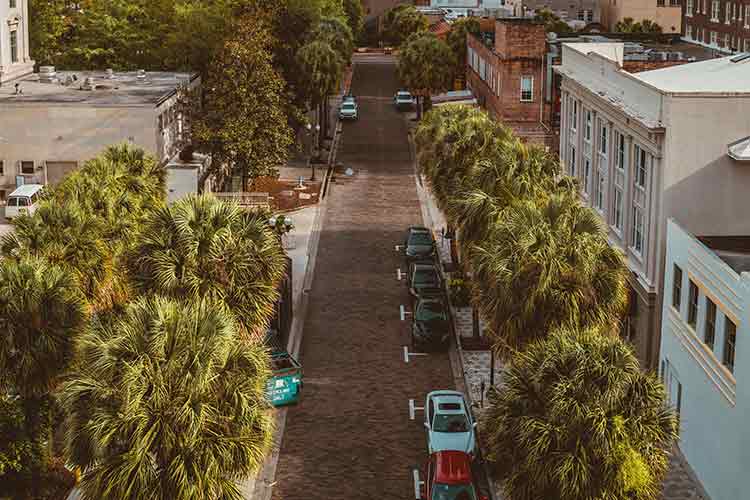 Can You Junk A Car Without A Title In Orlando, Florida?
Yes, you can sell a junk car in Florida without a title. However, you can typically sell your junk car for more when you have the vehicle's title in hand.
Florida Department of Highway Safety and Motor Vehicles (FLHSMV) has multiple locations in Orlando to help you with vehicle title or registration needs when selling your unwanted car for parts. You can also call the FLHSMV in the Orlando area at 407-845-6200.
Orlando FLHSMV
730 Sand Lake Road
Suite #106B
Orlando, FL 32809
Orlando FLHSMV
6050 Wooden Pine Dr., Suite 100,
Orlando, FL 32829
Orlando FLHSMV
301 S. Rosalind Ave.
Orlando, FL 32801
Orlando FLHSMV
10051 University Blvd.
Orlando, FL 32817
Orlando FLHSMV
4101 Clarcona Ocoee Road
Orlando, FL 32810
Donate Your Car in Orlando, Florida
Consider donating your used, junk or otherwise damaged car to a non-profit in your community.
Breast Cancer Car Donations
1915 N Orange Ave #53,
Orlando, FL 32804
(407) 634-2351
Vehicles For Veterans
618 E South St #500,
Orlando, FL 32801
855) 811-4838
ArfforKids Donating a Car
8100 McCoy Rd,
Orlando, FL 32822
(888) 435-7801 ext. 270
The Mustard Seed of Central Florida
12 Mustard Seed Ln,
Orlando, FL 32810
(407) 875-2040
Resources for Orlando, FL Residents
How To Junk Your Car In Florida
You can learn more about what you need to junk your car in Florida here.