CashForYourJunkCar.org is an independent publisher. You will find affiliate links which means we may earn a commission if you purchase through these links. It doesn't cost you anything & it helps us keep the site running.
Do you have a junk car to sell in Richmond, CA? California is home to stacks of companies that swap junk cars for cash and while very few of them are actually located in Richmond, there are still some great companies operating here.
You can find some of the best Richmond cash for cars companies on this list. It's by no means a complete list, either, and there are others out there that service this area and surrounding areas.
To find more cash for cars companies in Richmond, California, just check our listings, focus on nearby areas, and give the companies a call. You'll generally find that nearby junkyards will be more than happy to take your unwanted car, truck, SUV, or van off your hands.
We can help you sell your car in Richmond and in and the following locations in Contra Costa County: Kensington, Rodeo, Hercules, Glen Frazer, and El Sobrante, CA.
Where You Can Get Your Junk Car Removed In Richmond, CA
You can get your junk car sold & towed away in Richmond, CA including the following locations:
94530, 94564, 94801, 94803, 94804, 94805, 94806, 94850.
How Much Can You Get For Your Junk Car in Richmond, CA
Junk cars vary in value for a few reasons including year, make, model, and demand. Here is how much you may get paid for your junk car in Richmond, CA
| | | | | |
| --- | --- | --- | --- | --- |
| Make | Model | Year | Zip Code | Sold For |
| Dodge | Charger | 2003 | 94530 | $ 305 |
| Toyota | Prius | 2010 | 94801 | $ 820 |
| Hyundai | Sonata | 2000 | 94804 | $ 210 |
| Dodge | Grand Caravan | 2004 | 94806 | $ 325 |
| Toyota | Camry | 2018 | 94850 | $ 1,140 |
Junk Car Removal Services That Buy Cars In Richmond, CA
Junk car removal companies that serve Richmond, CA.
Junkyard & Salvage Yard Junk Car Buyers in Richmond, CA
The below junkyards serve the Richmond area and may want to buy your junk car for scrap or parts.
Pick-n-Pull
1015 Market Ave,
Richmond, CA 94806
(510) 233-7311
A P Truck Salvage
561 W Gertrude Ave,
Richmond, CA 94801
(510) 235-7467
Carlos Auto Wrecking
51 Parr Blvd,
Richmond, CA 94801
(510) 235-1226
How do I Sell my Car to a Junkyard in Richmond, California?
To sell your junk car for cash in Richmond, CA, simply contact the companies above, tell them about the make and model of your car, let them know what condition it is in, and get a cash offer.
If you're happy with the offer, accept, arrange a time for a pick up, and a tow truck will be dispatched at the earliest convenience.
The tow truck driver will give you cash on arrival and will take your vehicle away.
Do Richmond, CA, Junkyards Give Money for Cars?
Not only will a local junk car buyer give you money for your car, but most of them are cash-only companies, so you don't need to worry about bounced checks and chargebacks.
In fact, if they don't offer a cash sum, you should be wary and look for an alternative option.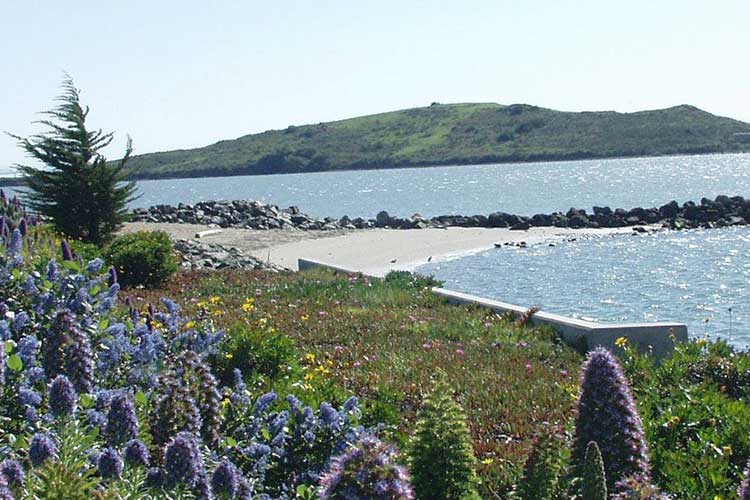 CA DMV Title & Registration Services in Richmond, CA
Need to make changes to your title before you sell your car? These businesses in or near Richmond can help you navigate the title transfer process when selling a car.
1 Stop Vehicle Registration (DMV) & Insurance Services
12877 San Pablo Ave,
Richmond, CA 94805
(510) 999-7030
Pantera DMV Services
2322 Macdonald Ave,
Richmond, CA 94804
(510) 233-4532
Bay Area Registration Services
522 23rd St #7,
Richmond, CA 94804
Resources for Richmond, CA Residents
How To Junk a Car in California
Read our guide on how to junk a car in California. It covers everything from DMV questions to why you should not abandon your car.