CashForYourJunkCar.org is an independent publisher. You will find affiliate links which means we may earn a commission if you purchase through these links. It doesn't cost you anything & it helps us keep the site running.
It has been said that Staten Island has the highest number of cars per person than anywhere else in New York City. There are a lot of vehicles on those roads, and as the average life cycle is between 12 and 15 years, many of them find their way into the city's junkyards.
If you want to offload an old junk car in Staten Island, NY, be it selling it or donating it, then this is the guide for you!
Where You Can Get Your Junk Car Removed In Staten Island, New York
You can get your junk car sold & towed away in Staten Island, NY including the following locations:
Huguenot, Great Kills, St. George, New Dorp, Port Richmond, Richmond Terrace.
How Much Are Junk Cars Worth in Staten Island?
The average price paid for a junk car in Staten Island, New York is around $400, but it varies from $300 to $600. That doesn't mean you'll always be offered a price within that range, though. If you have a small car with few salvageable parts, you may get less; if you have a newer and bigger car, you could get a lot more.
| | | | | |
| --- | --- | --- | --- | --- |
| Make | Model | Year | Zip Code | Sold For |
| Lincoln | Continental | 1992 | 10308 | $ 215 |
| Nissan | Frontier | 2003 | 10302 | $ 935 |
| Hyundai | Elantra | 2001 | 10310 | $ 235 |
| Saturn | Vue | 2007 | 10304 | $ 385 |
| Infiniti | M45 | 2004 | 10301 | $ 435 |
Junk Car Removal Services In Staten Island, New York
Junk car removal companies that serve Staten Island, New York.
Junkyards & Wrecking Yards That Buy Junk Cars In Staten Island, New York
The process of selling a junk car is arguably easier than selling privately or to a car dealership. You won't always get the most cash for your car, but if it's old, doesn't run anymore, and is just taking up space, it's by far the best option.
Start the process of selling your junk car in Staten Island, New York by contacting one of the following companies. You only need one of them to sell your junk car, but it's best to contact at least two or three to ensure you get the best price for your vehicle.
Ace Auto Salvage
1335 Castleton Ave, Staten Island, NY 10310
(718) 273-4100
Bayview Auto Wreckers
3333 Richmond Terrace, Staten Island, NY 10303
(718) 273-6060
John Francesco Scrap Inc
267 Hooker Pl, Staten Island, NY 10303
(718) 727-9674
What Happens to Cars at the Junkyard?
As soon as your junk car arrives at the scrap yard, it will be processed to remove potentially harmful pollutants. The car will then be salvaged for scrap, often in the form of a pick-and-pull, which means that customers pay cash to enter and use their own tools to remove auto parts.
Once the car is little more than a shell, it will be crushed and sold for its scrap metal content.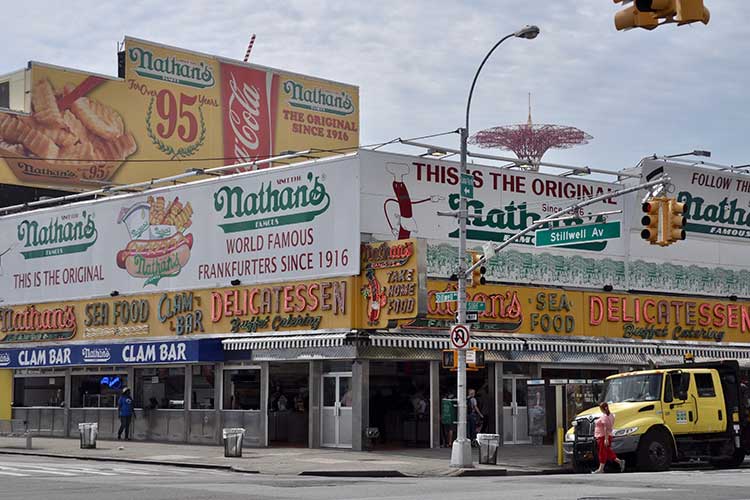 Can You Buy Whole Cars from a Junkyard?
You can buy junk cars from a junkyard. Typically, junk cars are sold for parts and scrap metal, but junkyards don't really care as long as they're making a profit.
If you have the means to fix and upgrade the vehicle, it can be a good way of turning a small profit.
Take a look around the salvage yards in your area to find a car, truck, or SUV; check for cheap parts to fix and upgrade, and go from there.
Vehicle Title & Registration in Staten Island, New York
Contact the NYSDMV for assistance with your car title and registration with it comes time to sell or donate your car.
Department of Motor Vehicle NYSDMV RICHMOND COUNTY
1775 South Ave,
Staten Island, NY 10314
Donate Your Car In Staten Island, NY
Considering donating your junk car to a non-profit. You will be helping fund the organization and you can get a tax donation
Staten Island Car Donation – Troops Relief Fund
400 Victory Blvd Suite C,
Staten Island, NY 10301
(646) 402-6102
Car Donation
288 Davis Ave,
Staten Island, NY 10310
(929) 367-2192
Resources for Staten Island, NY Residents
Selling Junk Cars In New York
Learn more about the ins and outs of selling your junk car in New York.