CashForYourJunkCar.org is an independent publisher. You will find affiliate links which means we may earn a commission if you purchase through these links. It doesn't cost you anything & it helps us keep the site running.
Florida is home to a number of junk car buyers, and all will pay you cash for unwanted, damaged, and old vehicles. Many of the biggest are located in and around the Tampa, FL area, and in this guide, we'll highlight all of them, helping you to get the best price for your vehicle.
Sell or Donate Your Junk Car in the Tampa Area
There are pros and cons to each. Money today vs a tax deduction tomorrow in one of the big ones.
Whatever you choose, we can help you sell or donate your junk, damaged or totaled car in the greater Tampa-St. Pete's area including: Palm Harbor, Clearwater, Bradenton, Brandon, & Spring Hill, Florida.
Where You Can Get Your Junk Car Removed In Tampa, Florida
Make cash for your junk or unwanted car in Tampa in the following locations:
33612, 33613, 33614, 33615, 33616, 33617, 33618, 33619, 33620, 33621, 33629, 33634, 33635, 33637, 33647.
How Much Can You Get For Your Junk Car in Tampa, Florida?
| | | | | |
| --- | --- | --- | --- | --- |
| Make | Model | Year | Zip | Sold For |
| Kia | Forte | 2012 | 33613 | $ 925 |
| Nissan | Sentra | 2004 | 33615 | $ 330 |
| Toyota | Camry | 2001 | 33617 | $ 430 |
| Lincoln | Zephyr | 2004 | 33620 | $ 265 |
| Toyota | Highlander | 2002 | 33615 | $ 420 |
| Volkswagen | Jetta | 2012 | 33617 | $ 450 |
| Nissan | Altima | 2007 | 33647 | $ 395 |
| Jeep | Liberty | 2013 | 33637 | $ 375 |
| Volvo | S80 | 2006 | 33634 | $ 395 |
Junk Car Removal Services That Buy Cars In Tampa, FL
Junk car removal companies will tow your car away and pay you for your old, wrecked, non-running car.
Junkyards & Salvage Yards That Buy Junk Cars in Tampa, FL
The following auto salvage companies will give you cash for your unwanted vehicle and take that rusty burden off your hands. In the first instance, just call for a quote, wait for a cash offer, and then arrange for a pick-up at a time that suits you. All of these services provide you with free towing and should cover all of the aforementioned areas.
AJ Junk Cars
A junkyard that buys trucks, SUVs, cars, motorbikes, and more. It covers a wide area and pays cash for junk cars in all makes, models, and conditions.
Address: 4818 W Linebaugh Ave, Tampa, FL 33624
Phone: (813) 922-5222
Alfredo Junk Cars
Alfredo has been in business for over 15 years and buys junk cars throughout St. Petersburg, Clearwater, Lakeland, Crystal Springs, and many other surrounding areas.
Address: Tampa, FL 33614
Phone: (813) 469-6229
Florida Junk Cars
A junk car buyer based in Tampa, FL that offers top dollar for your unwanted vehicle. Whether it's fire-damaged, water-damaged, or just a little past its best, give Florida Junk Cars a call.
Address: 7001 Causeway Blvd Tampa, FL 33619
Phone: (813) 833-9273
Gio Buys Cars
Located in the Tampa Bay area, Gio Buys Cars takes vehicles of all makes and models and has been in operation for more than 7 years. It is open until 11 PM every day and offers impeccable customer service, with top cash offers and a vehicle pick up.
Address: Tampa, FL 33619
Phone: (813) 446-1809
Muff's Junk Removal and Hauling
A junk removal and recycling company that deals with appliances, electronics, biohazard waste removal, and other waste removal services.
Address: Clearwater, FL 33755
Phone: (727) 279-5749
Mat Buys Cars
Sell your junk vehicle for cash and benefit from free towing and great customer service. They take trucks, SUVs, cars, bikes, and more.
Address: Tampa, FL 33601, Harbour Island
Phone: (813) 692-1107
How Much Can I Get for My Junk Car in Tampa Bay, Florida?
The amount you get will depend on the condition, make, model, and even the size of your car. It all depends on how much they can get for the parts and the scrap, so you'll also need to think about the demand and the value of scrap metal.
In addition, junk car removal companies offer a free towing service, and this may reduce the quote by a few bucks when compared to dropping the vehicle off yourself.
Call the companies on the list above, give them details about your vehicle, and they will provide you with a cash offer. If you don't like it, you don't have to accept it, and can just take your business elsewhere.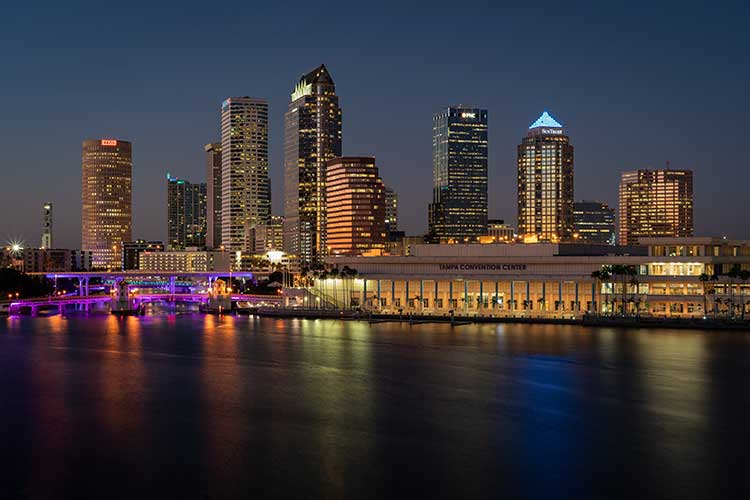 Vehicle Title & Registration in Tampa Bay, Florida
Florida Department of Highway Safety and Motor Vehicles (FLHSMV) has multiple locations in and around the Tampa-St. Petersburg area to help you with your vehicle title or registration needs. Reach out to your local office if you need help with your title or registration when selling your car. You can also call the FLHSMV in the Tampa area at 813-635-5200.
Brandon DMV
3030 N. Falkenburg Rd.
Brandon, FL 33619
Plant City DMV
4706 Sydney Road,
Plant City, FL 33566
Ruskin DMV
406 30th Street
Ruskin, FL 33570
Tampa – Drew Park DMV
4100 W. Dr. Martin Luther King, Jr. Blvd.
Tampa, FL 33614
Tampa DMV
3011 University Center Drive, Suite #150
Tampa, FL 33612
Donate Your Car
You can alway donate your car instead of selling it. Here is a list of non-profits that may take car donations in Tampa-St. Pete area.
Make-A-Wish Car Donation
1228 E 7th Ave #200,
Tampa, FL 33605
(855) 588-9474
Breast Cancer Car Donations
1828 N Highland Ave #11,
Tampa, FL 33602
(813) 694-9457
Wheels of Success
4100 W Kennedy Blvd #130,
Tampa, FL 33609
(813) 417-1090
Decker Car Donation
1169 94th Ave N, St.
Petersburg, FL 33702
(239) 306-6274
Volunteers of America
4011 N 39th St,
Tampa, FL 33610
Resources for Tampa, FL Residents
How To Junk Your Car In Florida
You can learn more about what you need to junk your car in Florida here.