Do you have a truck sitting and rusting on your driveway? Are you clinging onto an old motorcycle that is too rusted to fix or a car that has been involved in an accident? It could be time to junk them and remove those space-hogging cars for some cold, hard cash.
In this guide, we'll highlight some companies that offer cash for junk cars and remove cars in the Pittsburgh, Pennsylvania area. They will take any junk vehicle, pay top dollar, and provide free towing. What's more, a cash offer is always just a phone call away.
We can help you sell your car in Pittsburgh and the surrounding area including: Monroeville, Cranberry, Beaver Falls, Canonsburg, and Greensburg, PA.
No Obligations Junk Car Offers
We work with a nationwide network of junk car buyers who buy damaged cars, pay on the spot and will tow your car for no cost to you. Call for a no obligation offer: (877) 927-4186.
Get Cash for Junk Cars in Pittsburgh, Pennsylvania
There are several major companies offering cash for junk cars in Pittsburgh, PA. These companies promise to provide you with fast quotes and a completely hassle-free process, helping you to get rid of an unwanted vehicle and to earn a few bucks in the process.
If you're looking to sell your junk car, simply contact one of the following junkyards and see what they can offer you.
Baldwin Auto Parts & Wreckers
Address: 900 Horning Rd, Pittsburgh, PA 15236
Phone: 1-412-653-9090
Battaglia Auto Recycling
Address: 1730 W Carson St, Pittsburgh, PA 15219
Phone: 1-412-261-6477
Cash For Car Pittsburgh PA
Address: 3293 Dawson St, Pittsburgh, PA 15213
Phone: 1-724-719-3380
Castriota Metals & Recycling
Address: 1200 Saw Mill Run Blvd, Pittsburgh, PA 15220
Phone: 1-412-431-1832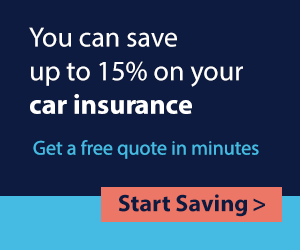 D & D Auto Salvage
Address: 6375 A.V.R.R, Pittsburgh, PA 15206
Phone: 1-412-781-9840
Junk Magician
Address:  115 Colton St, Pittsburgh, PA 15209
Phone: 1-412-501-3497
Junk My Car Pittsburgh
Address: 490 William St, Pittsburgh, PA 15229
Phone: 1-412-415-3711
How Much Will I Get for My Junk Car in Pittsburgh, PA?
There are lots of factors at play here, so it's hard to provide an accurate quote without understanding what car you have or what condition it is in. You will generally be looking at anywhere from $50 to $1,000, but some quotes go into the 5-figures, as everything from the size of the vehicle and the state of its parts to the market value of scrap metal will be considered.
The best way to understand the value of your car is to contact the junk car buyers above and get a quote! You should be able to get cash for your junk car and while they will all probably quote you a similar price, it's still worth contacting multiple junk car buyers to see what they offer you.
Vehicle Title & Registration Services
The below businesses can assist you with title needs for your car or truck if you intend to sell your vehicle.
Tags & Title Transfer Co.
305 Mt Nebo Rd,
Pittsburgh, PA 15237
1-412-366-0696
Penn Hills Auto Tag & Notary
68 Federal Dr,
Penn Hills, PA 15235
1-412-727-6970
Frags Tags LLC
934 5th Ave,
Coraopolis, PA 15108
1-412-264-3018