CashForYourJunkCar.org is an independent publisher. You will find affiliate links which means we may earn a commission if you purchase through these links. It doesn't cost you anything & it helps us keep the site running.
In this guide, we're taking a look at the more industrial side of Albuquerque, New Mexico, side-stepping the museums and cultural hotspots and heading straight for the auto salvage yards, where the town's many unwanted cars and trucks end up.
Where You Can Get Your Junk Car Removed In Albuquerque, New Mexico
Sell your junk car for cash and have it towed away in Albuquerque, New Mexico including the following locations:
87048, 87102, 87104, 87105, 87106, 87107, 87108, 87109, 87110, 87111, 87112, 87113, 87114, 87116, 87117.
Junk Car Removal Services That Buy Cars In Albuquerque, New Mexico
Junk car removal companies that serve Albuquerque, New Mexico.
How Much Can You Get For Your Junk Car in Albuquerque, New Mexico
| | | | | |
| --- | --- | --- | --- | --- |
| Make | Model | Year | Zip | Sold For |
| Subaru | Legacy | 2010 | 87048 | $ 720 |
| Dodge | Durango | 2003 | 87104 | $ 445 |
| Ford | Explorer | 2001 | 87106 | $ 475 |
| Pontiac | Montana | 1999 | 87108 | $ 210 |
| Nissan | Pathfinder | 2012 | 87108 | $ 950 |
Junkyards & Salvage Yards That Buy Cars In Albuquerque, New Mexico
The below junk and salvage yards serve Albuquerque, New Mexico. Give them a call to see if they will tow-away & buy your damaged car.
U-Pull-&-Pay
4560 Broadway Blvd SE,
Albuquerque, NM 87105
(505) 248-9899
Bone's Towing & Salvage
105 Dale Ave SE,
Albuquerque, NM 87105
(505) 242-0101
A-1 Auto Salvage
5815 Broadway Blvd SE,
Albuquerque, NM 87105
(505) 877-3168
Dave's Junk Cars Trucks
618 Ethlyn Ave SE,
Albuquerque, NM 87102
(505) 804-8042
How to Get an Honest Quote for Junk Cars in Albuquerque, New Mexico
Getting an honest quote and sealing the deal isn't too difficult. In fact, it's much easier than trying to sell your car privately and dealing with sites like Craigslist, along with a glut of private buyers and strange text messages.
To make this process go smoothly and to ensure you get the best bang for your buck, keep the following in mind:
Look at Private Sale Options
A private sale should always be considered for cars that are operational and worth a decent sum of money. You will always get more money from a private buyer than you will from a junkyard, although it will also take more time and effort to sell in this manner.
Ask Around
Don't just phone the first company on the list and accept the first quote that you receive. Junkyards know that they're not the only ones in town; they understand how it works and know you will be contacting others.
When you get a quote, simply thank them for their time and tell them that you'll see what else is available and get back to them later. Don't feel weird or shy about doing this, but make sure you watch out for the following:
1 – Watch out for Pressure Selling
While most companies will accept that you need to get other quotes from other junkyards, some will be reluctant to let you and may try to pressure you into accepting an offer.
It's okay if they use phrases like, "If that works for you, we can book it now and arrange for the tow truck". After all, it's a business; it's how they make their money, and if they spend time on a call to a customer, they'll want to do what they can to seal the deal. However, that shouldn't extend to hassling a customer and nagging them into closing the deal.
If you feel uncomfortable at any time, just hang up and take your business elsewhere.
2 – Look for Cash and Free Towing
A good junk car removal service will always pay cash for cars and offer completely free towing.
You agree to a quote over the phone, arrange a time for a pickup, and then wait for the tow truck to arrive. The tow truck driver will hand over the cash, take the vehicle, and the job is done!
Be wary of companies that charge for towing and stay away from those that insist on paying by check. If the tow truck driver appears with less money than agreed, refuse to accept it and inform them that you'll go elsewhere.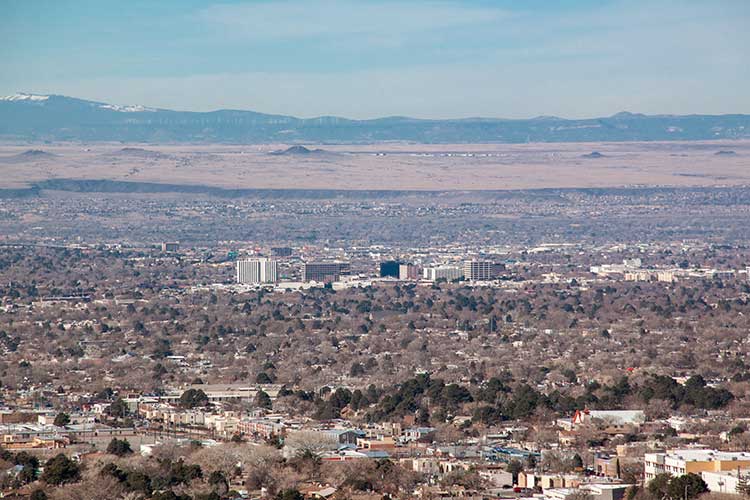 Albuquerque, New Mexico MVD Services: Vehicle Registration & Titles
You can sell your junk car with the right paperwork. Reach out to the below companies to get a copy of your vehicle registration or title.
High Desert Title & Registration
10701 Lomas Blvd NE #114,
Albuquerque, NM 87112
(505) 293-5521
EZ Titles 4 You
2116 Vista Oeste NW,
Albuquerque, NM 87120
(505) 730-4599
MVD Now
5565 4th St NW,
Albuquerque, NM 87107
(505)341-2683
Donate Your Car in Albuquerque, New Mexico
Consider donating your used or junk car to a non-profit in your community.
Donate a Car 2 Charity Albuquerque
1905 Coors Blvd SW #18th,
Albuquerque, NM 87121
(505) 273-6025
Make-A-Wish Car Donation
4801 Lang Ave NE UNIT 110,
Albuquerque, NM 87109
(855) 912-9474
Casa Esperanza Give Hope A Ride
8501 Zuni Rd SE,
Albuquerque, NM 87108
(505) 266-4427
How To Junk A Car In New Mexico
Everything you need to know about how to junk a car in New Mexico is in our guide.