CashForYourJunkCar.org is an independent publisher. You will find affiliate links which means we may earn a commission if you purchase through these links. It doesn't cost you anything & it helps us keep the site running.
We can help you donate or sell your junk car in Bakersfield. Junk car removal companies and junkyards will pay on the spot and tow at no cost to you.
Junk Car Removal Companies That Buy Junk Cars in Bakersfield, California
Where You Can Get Your Junk Car Removed In Bakersfield, CA
You can sell your junk car for cash in Bakersfield, CA in any condition and any make, model and year in the following zip codes:
93203, 93220, 93301, 93304, 93305, 93306, 93307, 93308, 93309, 93311, 93312, 93313, 93314.
How Much Can You Get For Your Junk Car in Bakersfield, CA
Unfortunately, the amount you receive will probably be less than you anticipated. Unless you have prior experience selling junk cars in Bakersfield, CA, there's a good chance that your car won't be worth as much as you think. Sellers have a way of overvaluing their cars.
They think about the similar cars that are selling on Craigslist or Autotrader and convince themselves that they should get a similar amount. But a cash-for-cars company isn't going to use your vehicle as a private party would, and it's not going to sell it on as a car dealership would.
It is only interested in salvage and scrap value, and so the offer is usually in the hundreds and not the thousands. Here is a sample of cars that will give you an idea of how much your junk car is worth when you sell it in Bakersfield, CA
| | | | | |
| --- | --- | --- | --- | --- |
| Make | Model | Year | Zip | Sold For |
| Dodge | Avenger | 2006 | 93220 | $ 275 |
| Ford | Fusion | 2004 | 93304 | $ 175 |
| Lexus | GX | 2001 | 93306 | $ 950 |
| Chrysler | Grand Voyager | 1998 | 93308 | $ 125 |
| Kia | Forte | 2012 | 93311 | $ 845 |
| Honda | Civic | 1998 | 93314 | $ 450 |
Junk Car Removal Services That Buy Cars In Bakersfield, CA
Junk car removal companies that serve Bakersfield, CA.
Junkyards That Buy Junk Cars In Bakersfield, CA
You can also sell your car to a junkyard. There are several junkyards operating in Bakersfield, CA, and they are all just a phone call away. Contact them, ask for a quote, and sell your junk car today!
LKQ Pick Your Part – Bakersfield
5311 S Union Ave, Bakersfield, CA 93307
(800) 962-2277
A-1 Auto Dismantling
2005 S Union Ave, Bakersfield, CA 93307
(661) 833-9369
Louie's Wrecking Yard
1897 S Union Ave, Bakersfield, CA 93307
(661) 831-8444
A Auto Salvage
1925 S Union Ave, Bakersfield, CA 93307
(661) 491-9300
C & L Auto Dismantlers
3413 Edison Hwy, Bakersfield, CA 93307
(661) 366-7710
How to Sell Junk Cars in Bakersfield, California
Some junk car buyers will give you a quote over the internet, but the majority of the industry operates on phone calls.
Just dial the numbers, provide the representative with info about your junk car, and wait for the offer. If you are happy with the offer, accept it, and arrange a time for your car to be picked up.
A tow truck will be sent to your house and the driver will be the one who hands over the cash.
Remember, the junk car buyer is the one paying for the tow truck, so if they offer a little less than they quoted, don't simply accept the offer because you can't be bothered with the hassle. You can just get back on the phone and contact someone else. You have nothing to lose.
They are the ones who will be out of pocket, and so you'll likely discover that the missing money suddenly appears when you reject the amended offer. Junk cars should always be sold for cash.
There are reputable junk car buyers in Bakersfield, CA dealing in checks and other payment methods, but cash is the simplest and the most problem-free method. It's also one that most companies use, so don't let the company convince you that it's somehow unusual or goes against the grain.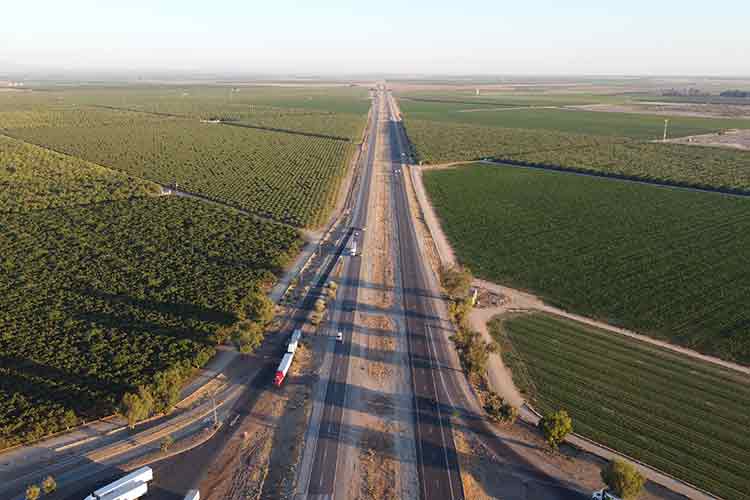 CA DMV Vehicle Title & Registration Offices In & Near Bakersfield, CA
These CA DMV offices and registration services can help you with your title & registration needs for selling your car or transferring the title.
Bakersfield DMV
3120 F St, Bakersfield, CA 93301
(800) 777-0133
Bakersfield Southwest DMV
7000 Schirra Ct, Bakersfield, CA 93313
(800) 777-0133
Express Registration Services
514 Chester Avenue, 5th St, Bakersfield, CA 93301
(661) 634-0354
Gentry's Registration Service
3300 Buck Owens Blvd A, Bakersfield, CA 93308
(661) 619-1855
On the Go Registration Services
2421 Brundage Ln, Bakersfield, CA 93304
(661) 374-1033
Donate Your Car in Bakersfield, CA
Feeling charitable? Call a non-profit organization to see if they accept car donations. Many non-profits will take cars in all conditions and will give your a receipt so you can get a tax deduction.
Car Donation Oildale CA
1105 Douglas St, Bakersfield, CA 93308
(661) 338-5565
Resources for Bakersfield, CA Residents
Selling Junk Cars In California
You can read more about selling junk cars in California here. We cover everything from needing a tile and registration and how much scrap metal is worth in California.