CashForYourJunkCar.org is an independent publisher. You will find affiliate links which means we may earn a commission if you purchase through these links. It doesn't cost you anything & it helps us keep the site running.
We can help you sell your car in Fresno, CA. We have a list of junkyards and junk car removal services that will pay you for your unwanted car on the spot. We have also included a sample of cars so you know how much your junk car may be worth.
Where You Can Get Your Junk Car Removed In Fresno, CA
Junkyards and junk car removal services will buy your car for cash and tow it away in Fresno, CA including the following locations:
93704, 93705, 93706, 93710, 93711, 93720, 93721, 93722, 93723, 93725, 93726, 93727, 93728, 93730.
How Much Can I Get for Selling my Car to a Fresno, CA, Junkyard?
Does your car still run?
Does it have any valuable parts? Has it suffered from a lot of accident damage or water damage? How you answer these questions will determine the value of your junk car, but there's more to it than that.
The junkyard will also check the make and model to determine the salvage value (how much they can get for the parts) and the scrap value (how much they can get for the metal).
Generally, junk cars in Fresno, CA, sell for between $300 and $1,000, but you could be offered much more or much less. There is no guarantee and the only way to know is to call and ask.
| | | | | |
| --- | --- | --- | --- | --- |
| Make | Model | Year | Zip | Sold For |
| Toyota | Camry | 2003 | 93722 | $ 620 |
| Infiniti | M45 | 2004 | 93723 | $ 420 |
| Nissan | Armada | 2002 | 93725 | $ 670 |
| Toyota | Corolla | 2006 | 93726 | $ 1,190 |
| Acura | 3.2TL | 2000 | 93730 | $ 230 |
Car Removal Companies That Buy Wrecked & Junk Cars In Fresno, California
These junk car removal companies will give you a quote for your junk or old car by phone or online. They typically pick up your car and tow it away within 48 hours.
Junk car removal companies that serve Fresno, CA.
Junkyards That Buy Junk Cars In Fresno, CA
iPull-uPull Auto Parts – Fresno
2274 E Muscat Ave,
Fresno, CA 93725
(559) 445-4117
Westside Self Service Auto Dismantlers
2641 W Belmont Ave,
Fresno, CA 93728
(559) 237-5591
Pick-n-Pull
3230 E Jensen Ave,
Fresno, CA 93706
(559) 233-3881
How Do I Sell my Car to a Junkyard in Fresno, CA?
To sell junk cars in Fresno, just contact the numbers listed above and provide them with information about your car. They will ask you about the make and model and will also quiz you on the condition.
Was it involved in an accident? Does it have a salvage title? Have you removed any parts? All of these questions are key, and you need to answer them honestly, as they allow the junk car buyers to provide you with an accurate estimate.
If they show up and notice that your Mercedes has turned into a Ford or that your "nearly new" SUV is a shell with all parts missing, they'll drastically reduce the offer or just walk away. Be honest-it will save your time and theirs.
An honest junk car buyer will make you a cash offer for free and you are not obligated to accept it. You are well within your rights to look elsewhere and can get as many quotes as you wish. When you finally accept, the junk car buyer will dispatch a tow truck to collect your car.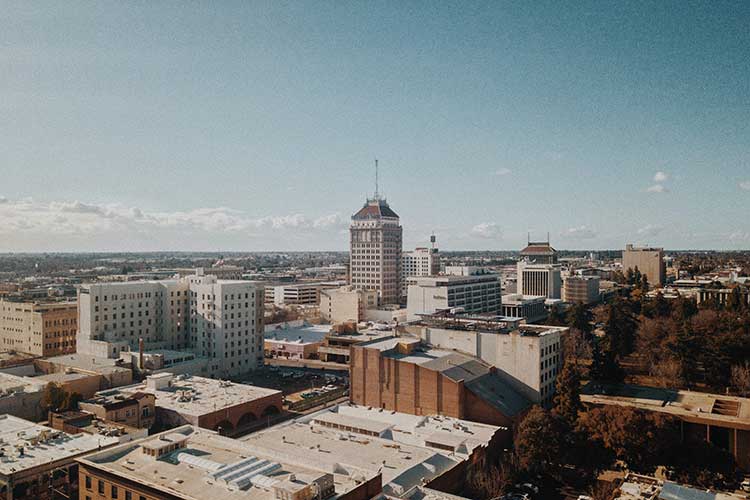 CA DMV Title & Registration Services in Fresno, CA
If you need help transferring your car title when it comes time to sell your car one of the below services may be helpful.
Yesica's Auto Registration Services
1847 E Gettysburg Ave,
Fresno, CA 93726
(559) 981-5558
Fresno & Clovis Vehicle Registration Services – Fresno DMV Alternative
2484 N Chestnut Ave suite 103,
Fresno, CA 93703
(559) 492-2348
Fresno DMV
655 W Olive Ave,
Fresno, CA 93728
(800) 777-0133
Donate Your Junk Car In Fresno, CA
Veteran Car Donations Fresno – CA
(877) 594-5822
Kars4Kids Car Donation
(559) 892-0895
The Salvation Army Fresno Corps
1752 Fulton St, Fresno, CA 93721
(559) 233-0139
Resources For Fresno, CA Residents
How To Junk Your Car In California
Learn everything you need to know about getting rid of your junk car in California.