CashForYourJunkCar.org is an independent publisher. You will find affiliate links which means we may earn a commission if you purchase through these links. It doesn't cost you anything & it helps us keep the site running.
It doesn't matter how old or damaged your vehicle is-it still has some value. That value might be in the salvageable parts. It might be in the scrap metal. In any case, if you're ready to sell them, there will be someone ready to buy!
The best place to sell your junk car in Boston, Massachusetts is through a junkyard. They will give you a cash offer and take your junk vehicle (and title) off your hands. Junk car removal and non-profits that take car donations are other options to turn your car into cash.
Where You Can Get Your Junk Car Removed In Boston, Massachusetts
You can sell your car for cash and have your unwanted vehicle towed away in the following Boston zip codes:
02108, 02109, 02110, 02111, 02113, 02114, 02115, 02116, 02118, 02119, 02120, 02121, 02122, 02124, 02125, 02126, 02127, 02128, 02129, 02130, 02131, 02132, 02133, 02134, 02135, 02136, 02163, 02199, 02203, 02210, 02215, and 02222.
How Much Can You Make To Junk A Car Boston, MA?
You can sell your unwanted car no matter what the running condition is for a few hundred to a little more than one thousand dollars on average in Boston.
How much you make will be dependent on the condition of your car, the value of its parts, and the demand for the metal in Boston.
| | | | | |
| --- | --- | --- | --- | --- |
| Make | Model | Year | Zip | Sold For |
| Toyota | Corolla | 2002 | 2110 | $ 515 |
| Nissan | Altima | 2016 | 2122 | $ 1,615 |
| Subaru | Legacy | 2012 | 2129 | $ 840 |
| Chevrolet | Cruze | 2010 | 2210 | $ 640 |
| Mercury | Grand Marquis | 2003 | 2115 | $ 562 |
| Honda | Pilot | 2011 | 2120 | $ 1,140 |
| Lexus | IS 250 | 2005 | 2126 | $ 1,240 |
| Honda | Civic | 2004 | 2128 | $ 170 |
| Hyundai | Sonata | 2010 | 2222 | $ 740 |
| Dodge | Charger | 2005 | 2129 | $ 310 |
Junk Car Removal Services In That Buy Junk Cars In Boston, MA
Junkyards & Salvage Yards That Buy Damaged Cars In Boston, MA
There are quite a few companies offering cash for junk cars in Boston. Contact at least a few of these companies to ensure you receive multiple quotes and get the best cash offer for your vehicle.
You're not obligated to accept any of the quotes that you receive, so feel free to call them for more information if you're curious about the process or have any questions about whether you need a title, what condition of junk vehicle they accept, and whether they offer towing.
Boston Junk Cars
Address: 8 Wilton Terrace, Boston, Massachusetts 02111
Phone: 1-866-339-1262
This Boston cash for junk cars business offers free towing and purchases junk cars of all types and in all conditions. You can sell with or without a car title and they also take totaled and salvaged vehicles.
Joshua Recycling & Demolition
Address: 39 West Eagle St., Apto. #2, East Boston, MA 02128
Phone: 1-617-312-6315
A recycling center that has been in business for more than two decades. Joshua Recycling & Demolition pays cash for junk cars in Boston and also offers additional recycling and demolition services.
Express Junk Car Removal
A junk car removal service focuses on fast and effortless sales and accepts a wide variety of cars. You can arrange a pick up anywhere in the Boston, MA area.
Address: 156 Arlington St, Hyde Park, MA 02136
Phone: (617) 719-6436
Junk Squad Boston
Address: 516 E 2nd St, Boston, MA 02127
Phone: (617) 939-8220
A junk specialist serving Boston, MA. Contact the phone number above for more information.
Speedy's Cash For Cars
Address: 51 Melcher St, Boston, MA 02210
Phone: (773) 900-7831
Pays cash for cars in the Boston, Massachusetts area and seems to be open 24/7. To sell your junk car, just dial the number above.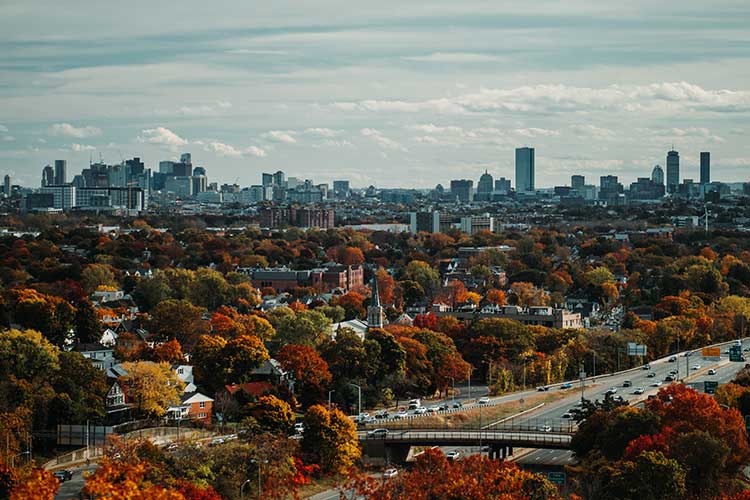 The Best Cash for Junk Cars in Boston, Massachusetts
To make sure you always get the best price when you sell your junk car, contact several companies, be honest about the make, model, and condition of your vehicle, and make sure they offer a free towing service.
If you have any way to sell the car parts, you should strip them in advance and sell them yourself. It might reduce the size of the junkyard's offer, but you should get more cash in the long run.
You should be able to learn everything you need to know about a junkyard in that initial phone call. If you're suspicious, take a look at online reviews and see what previous customers have to say.
And remember, if the tow truck driver appears with a smaller amount than you initially agreed, refuse it, remind them of the original offer, and stand your ground. Junkyard scams are pretty rare in Massachusetts, but they do exist and it's important to be on the lookout for them when you sell your junk car.
Boston, MA Vehicle Title & Registration
You may need to update or replace the title and/or your registration for your vehicle in order to sell or donate it. The below RMV offices in & near Boston can help you.
Massachusetts Registry of Motor Vehicles
136 Blackstone St,
Boston, MA 02109
(857) 368-8000
Massachusetts Registry of Motor Vehicles
4210 Washington St,
Roslindale, MA 02131
(857) 368-8000
Massachusetts Registry of Motor Vehicles
9 Everett St UNIT C,
Revere, MA 02151
(857) 368-8000
Massachusetts Department of Transportation
10 Park Plaza #4160,
Boston, MA 02116
(857) 368-4636
Donate Your Car in Boston, Massachusetts
Consider donating your junk, running or other-condition car in Boston. There are a many non-profits to choose from. Below is but a short list if you are feeling charitable. Remember, you can still walk away with a tax donation for the value of your car.
Make-A-Wish Car Donation
225 Franklin St,
Boston, MA 02110
(855) 648-9474
Boston Car Donation
82 Broad St,
Boston, MA 02110
(877) 372-6067
Car Donation Boston
151 Milk St,
Boston, MA 02109
(617) 982-2492
Charity Cars, Inc.
1 Post Office Square,
Boston, MA 02109
(800) 242-7489
Vehicles For Veterans
10 Post Office Square,
Boston, MA 02109
(855) 811-4838
Resources For Boston Residents
How To Junk A Car In Massachusetts
Are you not sure of all the detail about having a title and if you can sell your junk car without one? We have you covered. Check out guide on how to junk a car in Massachusetts for everything you need to know to get ride of your car or SUV.