CashForYourJunkCar.org is an independent publisher. You will find affiliate links which means we may earn a commission if you purchase through these links. It doesn't cost you anything & it helps us keep the site running.
If Brooklyn was an independent city, it would be the fourth-largest in the United States. The New York borough is home to more than 2.5 million people, which is more than Philadelphia and Atlanta combined. That's a lot of people and as the rate of car ownership is rising in the city of New York (partially fueled by the sharp uptick in taxi services like Lyft and Uber), it creates an unbelievable amount of pollution and waste.
How Do You Junk a Car in Brooklyn, NY?
To get cash for junk cars in Brooklyn, NY, you first need to contact one of the companies on the list above.
Get a quote, write it down, and then contact another company to repeat the process. Once you have completed at least 2 or 3 quotes, you should have a good idea of how much your junk car is worth and can sell to the highest bidder.
You have numerous options for selling junk cars in Brooklyn, NY, so it pays to shop around and make sure you get the best possible price.
But there is some light at the end of that smoggy tunnel. Not only are we seeing an increase in environmentally-friendly transport solutions and electric cars, but the borough's junkyards are also working hard to recycle and scrap all of those unwanted junk cars.
Where You Can Get Your Junk Car Removed In Brooklyn, NY
You can get your junk car sold & towed away in Brooklyn, NY including the following locations:
Red Hook, Park Slope, Sheepshead Bay, Canarsie and Crown Heights.
How Much Are Junk Cars Worth in Brooklyn, NY
How much you get paid for your junk car will vary on the condition of your unwanted car and the market value.
| | | | | |
| --- | --- | --- | --- | --- |
| Make | Model | Year | Zip Code | Sold For |
| Toyota | Camry | 1996 | 11226 | $ 415 |
| Volkswagen | Beetle | 2001 | 11230 | $ 350 |
| Jeep | Cherokee | 1997 | 11206 | $ 250 |
| Hyundai | Elantra | 2010 | 11212 | $ 670 |
| Chevrolet | Venture | 2002 | 11207 | $ 340 |
Junk Car Removal Services In Brooklyn, NY
Whether you're offloading a heap of junk taking up space on your driveway or looking to swap your gas-guzzler for an eco-friendlier option, these junk car removal companies will take your car away and leave you with a cash payment.
All of the following companies deal in junk cars and scrap. Many of them also buy junk cars while others simply sell parts and offer towing services. Take a look at our list below for more information and contact the companies using the listed phone numbers.
Junk car removal companies that serve Brooklyn, NY.
Junkyards & Wrecking Yards That Buy Junk Cars in Brooklyn, NY
Here are local junkyards that will buy your car in Brooklyn, NY for spare parts.
Anton Junicic Ent. Inc.
776 3rd Ave, Brooklyn, NY 11232
(718) 768-8884
T & J Salvage Corporation
2647 Stillwell Ave, Brooklyn, NY 11223
(718) 946-6200
Jet Auto Wreckers
5805 Kingsway Pl, Brooklyn, NY 11234
(718) 251-9204
Can I Junk a Car in Brooklyn, NY
Yes! Many of the companies listed above offer cash for junk cars and they are just the ones that serve the borough of Brooklyn. There are many more junk car services out there, and they serve all other areas in the city.
Do You Need a Title to Junk a Car in Brooklyn, NY?
It's always easier to sell your junk car if you have the title. It's proof of ownership and it protects the junk car buyer. However, there are some exceptions for older vehicles.
If you have a title, find it. If you have lost it, get a replacement. If you can't get your hands on a title or want a very quick sale, contact the aforementioned junk car buyers anyway and see if they can help you.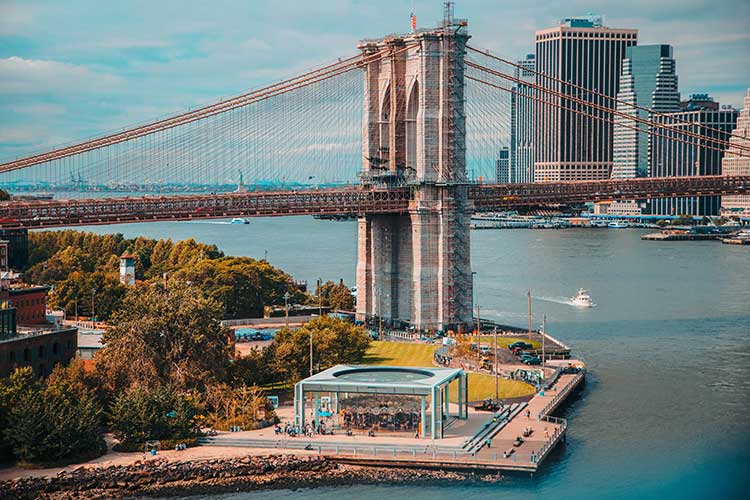 Vehicle Title & Registration in Brooklyn, NY
Alpine Automotive Registration
4017 Avenue J, Brooklyn,
NY 11210
(718) 484-0746
New York State DMV – Brooklyn (Coney Island)
2875 W 8th St, Brooklyn,
NY 11224
(518) 486-9786
New York State DMV – Brooklyn (Atlantic Ave Center)
625 Atlantic Ave, Second Floor,
Brooklyn, NY 11217
(212) 645-5550
Z&L License Plates and Registration
1354 Pennsylvania Ave #2,
Brooklyn, NY 11239
(516) 492-0528
New York State Department of Motor Vehicles
55 Hanson Pl,
Brooklyn, NY 11217
Donate Your Car In Brooklyn, NY
St. Vincent de Paul car donation program
7911 7th Ave,
Brooklyn, NY 11228
(718) 625-1400
Charity Car Donation
210 Central Ave,
Brooklyn, NY 11221
(347) 236-3795
Donate your car for Jesus
2870 86th St,
Brooklyn, NY 11223
(347) 444-4633
Resources for Brooklyn, NY Residents
Selling Junk Cars In New York
Learn more about the ins and outs of selling your junk car in New York.