CashForYourJunkCar.org is an independent publisher. You will find affiliate links which means we may earn a commission if you purchase through these links. It doesn't cost you anything & it helps us keep the site running.
Charlotte, North Carolina is home to the NASCAR All-Star Race, the NASCAR Hall of Fame, and Charlotte Motor Speedway. It's where Sonic Automotive and the Hendrick Automatic Group have their headquarters, making this one of the biggest and most important automotive cities in the United States.
There are thousands of cars purchased in this city every year, and as the years drag by and those once-pristine shells rust, dent, and break, they'll inevitably end up in one of Charlotte's junkyards, which is something else that this city has plenty of.
We can help you sell your car in Charlotte, NC, and its neighboring communities including: Rock Hill, Gastonia, Troutman, Concord, & Kings Mountain.
Where You Can Get Your Junk Car Removed In Charlotte, NC
Sell your junk car for cash and have it towed away in Charlotte, NC including the following locations:
28216, 28217, 28226, 28227, 28244, 28262, 28269, 28270, 28273, 28277, 28278, 28280, 28282.
How Much Can You Get For Your Junk Car in Charlotte, NC
| | | | | |
| --- | --- | --- | --- | --- |
| Make | Model | Year | Zip | Sold For |
| Dodge | Avenger | 2011 | 28217 | $ 505 |
| Ford | Mustang | 2002 | 28227 | $ 365 |
| Chevrolet | El Camino | 1984 | 28262 | $ 55 |
| Toyota | Camry | 2007 | 28277 | $ 945 |
| Toyota | Corolla | 2002 | 28282 | $ 735 |
Junk Car Removal Services That Buy Cars In Charlotte, NC
Junk car removal companies that serve Charlotte, NC.
Junkyards That Buy Junk Cars In Charlotte, North Carolina
To sell your junk car in Charlotte, you just need to contact one of the companies below for a free quote. They will arrange everything from that point, allowing for a fast and easy sale, even if you don't have the title to hand.
Contact some or all of the following companies to get your quotes and plan your next move.
Sam Auto Salvage
Sam Auto Salvage is the self-proclaimed "best cash for cars dealer in the Charlotte area". It specializes in cars that are 10 years old or younger and pays on the spot, with fast and free towing available to take your junk car away.
Sam Auto Salvage has been in business for more than two decades and is a trusted buyer of unwanted vehicles.
2711 Wilkinson Blvd, Charlotte, NC 28208
(704) 394-5500
Cash for Junk Cars
(980) 297 1629
With a promise to "turn your eyesore into cash", this Charlotte-based company is the first stop for many junk car sellers. You can sell your vehicle without a title (although you will need to complete some additional paperwork) and they are professional, honest, and transparent every step of the way.
Call them for a free quote on your old car. Just provide them with some basic details, including the make, model, and state of the car, and you can arrange a price and a pick up from there.
City Salvage 1
With 2 NC locations, City Salvage is a long-running company that sells auto parts and buys junk cars and used cars. They promise accurate prices and a wide range of cars. You can drop by their salvage yard to see what's available or arrange for a tow truck to collect and purchase your junk vehicle. 3628 Northerly Rd, Charlotte, NC 28206
(704) 375-1234
Pro Tow
A junk car buyer that serves Charlotte and surrounding areas, Pro Tow has an A+ Accreditation from the BBB and there is no shortage of good reviews out there. It opens seven days a week and you can get a free quote through the company's website or by dialing the number above. 6810 Albemarle Rd, Charlotte, NC 28212
(704) 228-3431
You call them for a free quote, arrange a pickup, and get paid cash on arrival. There are no hidden fees and you know you're always getting a professional service and a worthy cash offer.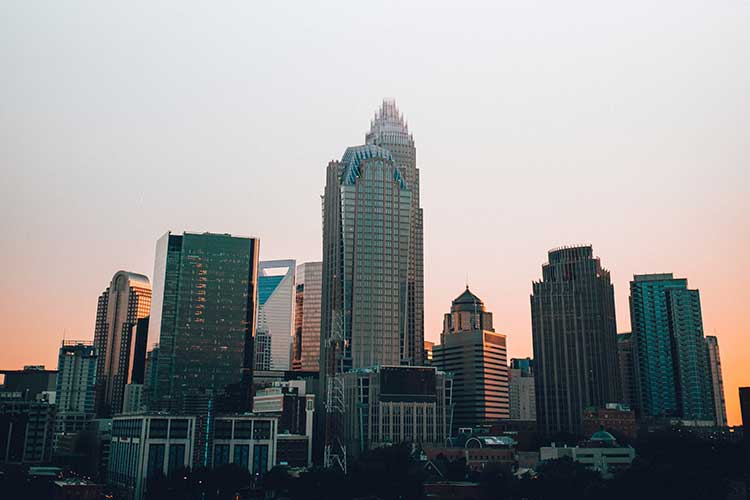 Vehicle Title & Registration In Charlotte, North Carolina
The below DMV offices can help you transfer your title or replace a lost title if you need a title to sell your car or truck.
North Carolina Division of Motor Vehicles
6635 Executive Cir #130,
Charlotte, NC 28212
(704) 531-5563
North Carolina Division of Motor Vehicles
201-H, W Arrowood Rd,
Charlotte, NC 28217
(704) 527-2562
DMV
6016 Brookshire Blvd,
Charlotte, NC 28216
(919) 715-7000
NC DMV
9711 David Taylor Dr,
Charlotte, NC 28262
(980) 771-8300
North Carolina DMV
12101 Mt Holly-Huntersville Rd,
Huntersville, NC 28078
(704) 547-5786
Donate Your Vehicle in Charlotte, North Carolina
Call a local non-profit to talk to them about selling your car.
Make-A-Wish Car Donation
525 N Tryon St #1600,
Charlotte, NC 28202
(855) 856-9474
Donate a Car 2 Charity Charlotte
6810 Albemarle Rd Ste 57,
Charlotte, NC 28212
(704) 495-6419
Vehicles For Veterans
525 N Tryon St #1600,
Charlotte, NC 28202
(855) 811-4838
IAA Vehicle Donation
1710 Starita Rd,
Charlotte, NC 28206
Make-A-Wish Central & Western North Carolina
217 E Tremont Ave,
Charlotte, NC 28203
(704) 339-0334
Resources for Charlotte, NC Residents
How To Junk A Car In North Carolina
Learn the ins and outs of selling junk cars with and without titles in our guide about selling junk cars in North Carolina.