CashForYourJunkCar.org is an independent publisher. You will find affiliate links which means we may earn a commission if you purchase through these links. It doesn't cost you anything & it helps us keep the site running.
Located in Union County New Jersey, Elizabeth is a historic town that was once the home of Alexander Hamilton. A number of years ago, it was voted as one of the greenest cities in the United States and the greenest in New Jersey, suggesting that it knows a thing or two when it comes to recycling.
Elizabeth is nested south of Newark, east of Union and north of Woodbridge with New York City and Staten Island boarding to the east side of the city. Elizabeth is New Jersey's fourth most populated city, after Newark, Jersey City and Paterson. Elizabeth, NJ has a lot going on.
In this guide, we'll take a closer look at its stance on auto recycling by highlighting the best auto salvage yards for getting rid of used cars.
Where You Can Get Your Junk Car Removed In Elizabeth, NJ
The following junkyards and car removal services are all based in or around and/or serve Elizabeth, New Jersey and offer a range of services, including free junk car offers free towing, and more.
We have done some basic research on these services. It's important to get multiple quotes and check reviews and testimonials before selling your junk car to ensure you get top dollar for your unwanted car.
In the Elizabeth, NJ zip codes listed, a junkyard or junk car removal company will pick up your unwanted car and give you cash in return:
07083, 07201, 07202, 07206, 07208.
How Much You Can Get For a Junk or Damaged Car In Elizabeth, NJ
| | | | | |
| --- | --- | --- | --- | --- |
| Make | Model | Year | Zip | Offer |
| Mercury | Sable | 2001 | 07208 | $ 430.00 |
| Ford | Explorer | 1998 | 07202 | $ 310.00 |
| Toyota | Camry | 1998 | 07201 | $ 170.00 |
Junk Car Removal Services That Buy Cars In Elizabeth, NJ
Junk car removal companies will tow your car away and pay you for your old, wrecked, non-running car.
Junkyards That Buy Cars In Elizabeth, NJ
Here are a few junkyards that buy junk and damaged cars for scrap.
Salermo & Sons Inc
214 S 1st St,
Elizabeth, NJ 07206
(908) 352-2291
Elizabeth Auto Glass & Auto Wrecking Co. Inc.
450 US-1,
Elizabeth, NJ 07202
(908) 353-6389
Abcar Autowreckers Inc
409 South St,
Elizabeth, NJ 07202
(908) 351-5858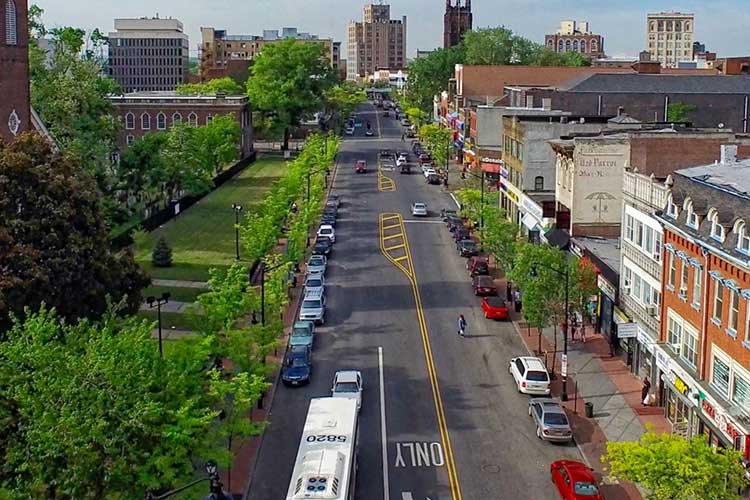 What You Need to Know Before you Junk Your Car in Elizabeth, New Jersey
Before you sell your junk car in Elizabeth, New Jersey, you will need to know a few things. So, take a look at the following information to ensure you are adequately prepared:
Lower Your Expectations
If you paid a few thousand dollars for your vehicle a few years ago, and believe that it's in relatively good condition, you might be surprised at just how low the junkyard offer is. You have to go into this process with low expectations, especially if you're scrapping for the first time and expecting prices akin to what you would get from a dealer or private buyer.
They're not buying your car to resell it at a marked-up price. It's not something they will use to hasten their commute or go on a cross-country road trip. It's scrap, which means they're going to strip it for parts.
If a diamond and gold engagement ring sells for $20,000, its value is based on the craftsmanship, along with the markup added to the piece as it goes from the manufacturer to the retailer. If you buy it and resell it privately, you might get around $18,000. But if you sell it for scrap, the buyer only cares about the gold and the diamond, and so they may only offer $1,000.
It's the same with a scrap car. They don't care if it looks nice, is only 7 years old, and would be fine with a nice engine and some exterior work. What they care about is how much they can get for the spare parts and the metal, and it's rarely as much as the seller expects.
Consider Selling Privately
Because of what we mentioned above, you will always get more for an operational car if you sell it privately. You're cutting out the middleman, but more importantly, you're getting value based on the operational aspects of the vehicle and the fact that it only needs a few minor repairs.
Thanks to sites like Autotrader and Craigslist, it has never been easier to sell your vehicle in this manner.
Gather Information
To hasten the process of acquiring a quote, make sure you have all of the necessary information to hand, including details of the make and model, as well as any damage to the interior and exterior of the vehicle.
If you don't have the title, you will also need proof of ID and a matching registration, as these are required by law.
Change your Insurance
Once the sale has been completed, you may need to notify your auto insurance company. They will need to switch the insurance to your new vehicle or cancel it completely.
Watch out for Scams
Scams are pretty rare in this industry, but it's not uncommon for junkyards to underpay you. Some of them may even quote you one price and then offer a completely different one when the tow truck shows up.
If this happens, just refuse the money, remind them of the amount that was agreed upon, and stand your ground. If they insist they leave and take their money with them, so be it. You can always go elsewhere.
Of course, this only applies if you were honest about the vehicle and didn't try to hide anything from them.
MVC Vehicle Offices for Title & Registration Near Elizabeth, NJ
The below MVC (formerly DMV) offices can help if you need help with a vehicle title transfer or replacement.
Springfield DMV
34 Center St
Springfield, NJ 07081
East Orange DMV
183 South 18th Street
Suite B
East Orange, NJ 07018
Jersey City DMV
438 Summit Ave
Jersey City, NJ 07307
Resources for Elizabeth, NJ Residents
Selling Your Junk Car In New Jersey
You can learn the ins and outs of what you need to sell your junk car in NJ here.