CashForYourJunkCar.org is an independent publisher. You will find affiliate links which means we may earn a commission if you purchase through these links. It doesn't cost you anything & it helps us keep the site running.
There are several ways to sell a car. You can go through a car dealership, sell it online, offload it to a friend, or use it as a trade-in. But if it's old, has mechanical issues and is not running, the easiest way to sell your junk car is to go through a junk car buyer or removal service in Milwaukee.
If you live in Milwaukee, WI, there are several companies that will buy your junk car and pay top dollar. You will even get free towing!
You Don't Need A Title To Junk Your Car In Milwaukee
You can use the certificate of vehicle registration or Confirmation of Ownership as proof of ownership to junk a vehicle, even if you have lost your vehicle title. You will need to sign a junk bill of sale to complete the process.
Where You Can Sell Your Junk Car In Milwaukee, WI
You can have your junk car towed away & get paid in check or cash for your old car in the following zip codes: 53022, 53051, 53154, 53202, 53203, 53204, 53205, 53206, 53207, 53208, 53209, 53210.
Sell Your Car To Junk Car Removal Services In Milwaukee
Call a few of the phone numbers below to get an offer on your junk car. If you live in the Milwaukee area, you will get a fast and free quote followed by a hassle-free service. You should also get free towing, with the junkyard collecting your car, truck, bike, or SUV at a time that suits you.
How Much Can You Sell Your Junk Car For In Milwaukee
How much you get when you sell a junk car in Milwaukee will depend on the make and model of the vehicle, the condition, and the current market demand for spare parts. Junk, old, and otherwise non-running cars with mechanical issues are worth less than vehicles that are in working condition. However, the value of a junk car can still vary widely, and it may be worth more or less depending on the individual vehicle be it a car, truck or SUV.
Some factors that may affect the value of a junk car in Milwaukee include:
The age of the car: Older cars are worth less than newer ones, especially if they are in poor condition.
The condition of the car: A car that is in better condition will be worth more than one that is damaged or not running.
The demand for used spare car parts: If there is high demand for spare parts from a particular make and model of car, it may be worth more as a junk car.
The location of the car: The value of a junk car will vary depending on where it is located. Some areas will have more of a demand for used car parts than others.
It is difficult to give a specific value of how much you can get for a junk car in Milwaukee. It is a good idea to get quotes from multiple buyers or salvage yards to get a better idea of the value of your junk car.
| | | | | |
| --- | --- | --- | --- | --- |
| Make | Model | Year | Zip | Sold For |
| Subaru | Forester | 2003 | 53202 | $ 495 |
| Toyota | 4Runner | 1995 | 53205 | $ 410 |
| Mazda | 3 | 2004 | 53022 | $ 440 |
| Nissan | Altima | 2011 | 53212 | $ 1,130 |
| Toyota | Tacoma | 2003 | 53219 | $ 1,440 |
| Chevrolet | Suburban | 2001 | 53210 | $ 340 |
| Nissan | Murano | 2004 | 53224 | $ 640 |
| Subaru | Legacy | 2011 | 53295 | $ 740 |
| Ford | Focus | 2008 | 53214 | $ 25 |
| Nissan | Rogue | 2005 | 53228 | $ 240 |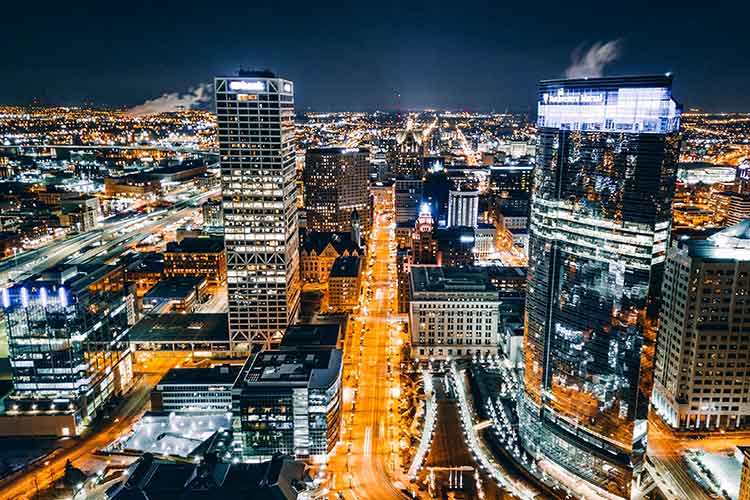 Sell Your Car To A Junkyard In Milwaukee, WI
The following junkyards, salvage yards, and cash for junk cars services will pick up your junk or old car in Milwaukee and tow it to their junkyard. They will give you cash or a check for your unwanted junk car, taking it off your driveway and leaving you with an empty driveway and a happy pocket.
Burnham Auto Salvage
Address: 4901 W Burnham St, Milwaukee, WI 53219
Phone: 1-414-384-9854
Junk Car Milwaukee Inc
Address: 1579 S 38th St, Milwaukee, WI 53215
Phone: 1-414-671-9172
Wrench 'N Go
Address: 3520 W Mill Rd, Milwaukee, WI 53209
Phone: 1-570-955-0787
Roz Auto Salvage
Address: 5848 South 13th Street, Milwaukee, WI 53221
Phone: 1-414-282-9862
American Auto Salvage
Address: 3015 W Center S, Milwaukee, WI 53210
Phone: 1-414-444-3838t
How To Donate A Car In Milwaukee, Wisconsin
You can follow these steps to donate a car in Milwaukee, Wisconsin:
Find a reputable charity that accepts car donations. You can search online for charities in Milwaukee that accept car donations, or you can contact the organization we have listed below.
Get your paperwork in order. You will need the title of your car and possibly the vehicle registration and proof of insurance.
Contact the charity to arrange the donation.
Complete the necessary paperwork. The charity will provide you with a donation form to fill out.
Transfer the title to the charity.
Claim your tax deduction. Talk to your CPA about your donation.
Non-Profits In Milwaukee, WI That Accept Car Donations
Donate Cars Milwaukee
8320 W Bluemound Rd #820, Milwaukee, WI 53213
(414) 238-0584
Make-A-Wish Car Donation
250 E Wisconsin Ave, Milwaukee, WI 53202
(855) 332-9474
Vehicles For Veterans
250 E Wisconsin Ave 18th floor, Milwaukee, WI 53202
(855) 811-4838
Milwaukee DMV Car Title & Registration
Contact or go to any one of the below Milwaukee DMV locations for assistance with getting a duplicate title or registration if you need one to sell or donate your unwanted car.
Milwaukee-Northwest DMV
7301 W Mill Rd, Milwaukee, WI 53218
(608) 264-7447
Milwaukee-Northeast DMV
6073 N Teutonia Ave, Milwaukee, WI 53209
(608) 264-7447
Milwaukee Central DMV
2701 S Chase Ave, Milwaukee, WI 53207
(608) 264-7447
Resources for Milwaukee Residents
How To Junk A Car In Wisconsin
Do you need a title or not to get rid of a junk car in Wisconsin? Learn more in our guide: How to Junk A Car In Wisconsin.