CashForYourJunkCar.org is an independent publisher. You will find affiliate links which means we may earn a commission if you purchase through these links. It doesn't cost you anything & it helps us keep the site running.
If you live in Tallahassee, Florida, and need a quick and easy way to sell your junk car, this is the guide for you!
Keep reading to learn about junk car buyers, remover, and non-profits that accept car donations in Tallahassee, Bradfordville, Quincy, Crawfordville, Monticello, FL, and beyond.
Where You Can Get Your Junk Car Removed In Tallahassee, Florida
You can get your junk car sold & towed away in Tallahassee, Florida including the following locations:
32301, 32303, 32304, 32305, 32308, 32309, 32310, 32311, 32312, 32317, 32399.
How Much Can You Get For Your Junk Car in Tallahassee, Florida
| | | | | |
| --- | --- | --- | --- | --- |
| Make | Model | Year | Zip | Sold For |
| Jeep | Grand Cherokee | 1996 | 32303 | $ 395 |
| Honda | CR-V | 2017 | 32305 | $ 1,135 |
| Pontiac | Grand Am | 1993 | 32309 | $ 215 |
| Toyota | Corolla | 2001 | 32311 | $ 510 |
| Ford | Fusion | 2009 | 32399 | $ 200 |
| Honda | Civic | 2003 | 32301 | $ 420 |
| Isuzu | Rodeo | 2001 | 32317 | $ 465 |
| Toyota | Corolla | 2008 | 32312 | $ 450 |
Junk Car Removal Services That Buy Cars In Jacksonville, FL
Junk car removal companies that serve Tallahassee, Florida.
Junkyard and Salvage Yard Junk Car Buyers in Tallahassee, FL
You can sell junk cars to all of the following Tallahassee-based dealers. Call the numbers listed, get your free quote, and make sure they are including free towing and a cash offer into the mix.
Larry's Truck Salvage
Address: 3917 Woodville Hwy, Tallahassee, FL 32305
Phone: 1-850-508-3931
We couldn't find a great deal of information on this scrap dealer, but it seems that they buy and sell car parts and truck parts in Tallahassee, FL. It's worth giving them a call when you shop around for places to sell your junk car.
Leon Iron & Metal
Address: 3720 Woodville Hwy, Tallahassee, FL 32305
Phone: 1-850-877-6106
A metal recycling center that serves all of North Florida and South Georgia and has been in operation for more than 4 decades. Leon Iron & Metal buys scrap copper, brass, steel, and aluminum, and they also buy junk cars from buyers across the aforementioned service area.
PICK-n-PULL
Address: 3900 State Road 363, Tallahassee, FL 32305
Phone: 1-850-878-4119
An auto parts store and salvage yard that is open seven days a week and has a massive inventory of scrap cars and parts. If you have any personal projects and need to buy junk cars or parts to fuel them, pay a visit to Pick-n-Pull in Tallahassee, FL.
How Much Do Junkyards Pay for Cars in Tallahassee, FL?
The amount that you get for your junk car will depend on several factors.
Junk car buyers will provide you with a quote based on the make and model, as well as the condition. This information tells them how valuable the remaining parts are (so they can be sold for salvage) and how much scrap metal is in the vehicle.
The scrap metal value alone is usually anywhere from $100 to $300, and once you add the additional auto parts to the mix, the price rises significantly. Most junk cars are sold for around $300 to $500.
Do You Need a Title to Junk a Car in Tallahassee, FL?
Most of the companies that buy junk cars will happily purchase a vehicle without a title. You can expect to get a little less cash than if you had the title, but you should still be able to sell it.
It really all depends on the company that you deal with. Some will buy junk cars without titles, others won't.
It's important to be upfront and honest when getting a quote and if they don't buy cars without titles, just thank them for their time, hang up, and try one of the other buyers listed above.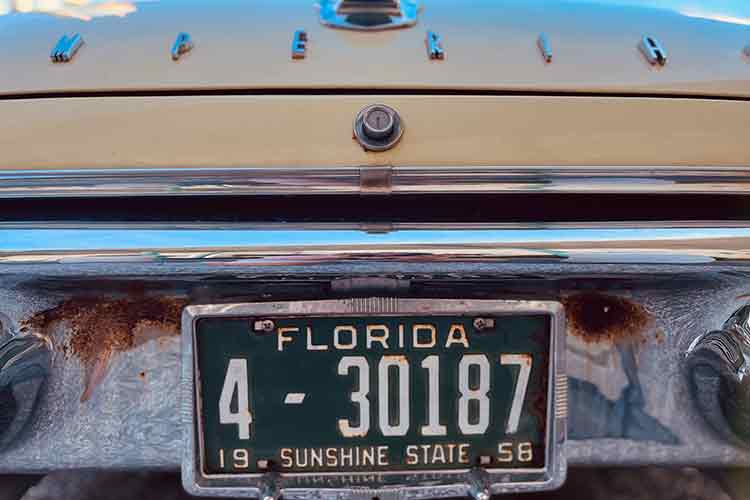 Tallahassee, Florida Vehicle Title & Registration
The FLHSMV can help you with your car title, and registration with it comes time to sell or donate your car.
Florida Highway Safety and Motor Vehicles
2900 Apalachee Pkwy, Tallahassee, FL 32399
(850) 617-2000
Leon County Tax Collector
1276 Metropolitan Blvd STE 102, Tallahassee, FL 32312
(850) 606-4700
Leon County Tax Collector
3477 S Monroe St, Tallahassee, FL 32301
(850) 606-4700
Donate Your Car In Tallahassee, FL
Considering donating your junk car to a non-profit. You will be helping fund the organization and you can get a tax donation
Tallahassee Donate a Car
1105204020050,
Tallahassee, FL 32309
(850) 404-1766
Goodwill Auto Donation
(850) 656-8000
Lighthouse Children's Home
7771 Mahan Dr,
Tallahassee, FL 32309
(850) 878-0428
ArfforKids Donating a car
1825 Commerce Blvd,
Midway, FL 32343
(888) 435-7801 ext. 320
Resources for Tallahassee, FL Residents
How To Junk Your Car In Florida
You can learn more about what you need to junk your car in Florida here.