CashForYourJunkCar.org is an independent publisher. You will find affiliate links which means we may earn a commission if you purchase through these links. It doesn't cost you anything & it helps us keep the site running.
Wilmington, Delaware is home to several auto salvage yards. These automobile graveyards stock thousands of cars from the city's residents, giving customers a chance to pick and pull quality car parts as needed.
There are also a few non-profits in town if you'd you like to donate your car.
Where You Can Get Your Junk Car Removed In Wilmington, Delaware
You can sell your junk car in Wilmington, DE if it's running or not in the following zip codes:
19801, 19802, 19803, 19804, 19805, 19806, 19807, 19809.
How Much Can You Get For Your Junk Car in Wilmington, Delaware
If you're looking to sell your junk car in Wilmington, DE, you may be wondering what kind of offer you can expect. Offers will vary based on the specific model and condition of your car. Below are some examples of offers that have been made to other sellers in the area.
| | | | | |
| --- | --- | --- | --- | --- |
| Make | Model | Year | Zip | Sold For |
| Ford | Mustang | 2004 | 19801 | $ 835 |
| Toyota | Prius | 2005 | 19803 | $ 535 |
| Volkswagen | Jetta | 2004 | 19805 | $ 375 |
| Chevrolet | Cruze | 2011 | 19807 | $ 535 |
| Ford | Focus | 2005 | 19807 | $ 435 |
Junk Car Removal Services That Buy Cars In Wilmington, Delaware
Junk car removal companies that serve Wilmington, Delaware.
Junkyards That Buy Junk Cars In Wilmington, Delaware
Junkyards in Wilmington, Delaware will pay cash while offering free junk car removal. You're just a phone call away from starting a process that ends with your unwanted car being removed and a cash sum in your pocket.
Start the junk car removal process today by contacting the following companies, all of which buy junk cars in Wilmington, DE.
ACE TOWING & WE PAY CASH FOR CARS
511 Belmont Ave,
Wilmington, DE 19804
(302) 377-0645
Baul's 24hr Towing & Services
1600 Northeast Blvd,
Wilmington, DE 19802
(302) 999-9919
Diamond State Recycling
1600 Bowers St,
Wilmington, DE 19802
(302) 655-1501
How to Deal with Local Junk Car Buyers
The first step in dealing with a junkyard in Wilmington, Delaware is to give them a call. Let them know that you have a junk vehicle to sell and answer their questions about the car, including the make and model.
You should get an instant offer based on those details, after which you can thank them and let them know that you'll call them back shortly.
Once you have that offer, simply contact another junk car buyer and repeat the process, before accepting the highest offer. That way, you will always get the very best price for your junk car.
When you have settled on a final offer, simply arrange a time for your car to be collected. All reputable junk car buyers offer free towing at a time that suits you. A tow truck will be dispatched to collect your car and the driver will be the one to hand over the funds, before taking the keys, paperwork, and vehicle.
You can also sell your junk car through a third-party service Peddle. You can complete an online form to discover how much cash they will offer you, before agreeing to the offer when you're ready to sell.
How Much Can You Get for Selling a Junk Car in Wilmington, Delaware?
The cash offer will depend on the condition of the junk car, as well as any salvageable auto parts.
Most junk cars in Wilmington, DE sell for around $300 to $450, but there are many variables to consider, so it's always best to contact the company and see what they can offer you.
Can You Junk a Car Without a Title in Wilmington, Delaware?
A title shows proof of ownership and makes life easier for the buyer and the seller. It's not always necessary, and some companies promise to buy junk cars without the title. However, it's certainly easier if you have the title and you will also get more cash.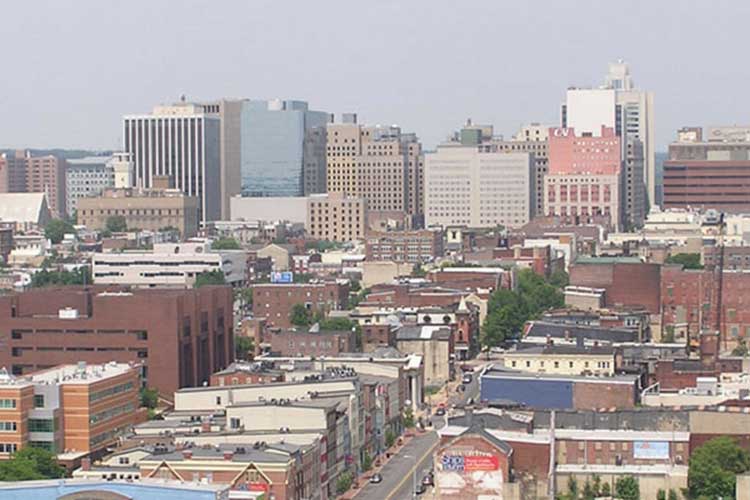 Vehicle Title & Registration in Wilmington, Delaware
One of the DE DMV offices can assist you with title and registration needs if you need to replace or renew them before selling or donating your car.
Delaware City Division of Motor Vehicles
2101 Mid County Dr,
New Castle, DE 19720
(302)326-5000
Delaware Division of Motor Vehicles
2230 Hessler Blvd,
New Castle, DE 19720
(302) 434-3200
Dover Division of Motor Vehicles
303 Transportation Cir,
Dover, DE 19901
(302) 744-2500
Georgetown Division of Motor Vehicles
23737 Dupont Blvd,
Georgetown, DE 19947
(302) 853-1000
Donate Your Car in Wilmington, Delaware
There are few non-profits in the Wilmington, DE area you can call to talk about donating your car.
Ministry of Caring Inc
115 E 14th St, Wilmington, DE 19801
(302) 652-5523
IAA Vehicle Donation
417 Old Airport Rd # C, New Castle, DE 19720
(302) 613-2675
Resources for Wilmington, DE Residents
How To Junk A Car In Delaware
See our guide to learn everything you need to get rid of your junk car. You may also make a few dollars when you sell it!