Cash For Your Junk Car is an independent publisher. You will not find paid product promotions or sponsored content on this site. You will find affiliate links which means we may earn a commission if you purchase through these links. It doesn't cost you anything and it helps us keep the site running. Thanks for stopping by.
In this guide, we'll look at some of the best places to donate your car, sell your used car for scrap, and cover junk car removal services that work in Virginia Beach.
Where You Can Get Your Junk Car Removed In Virginia Beach, Virginia
You can have your junk car picked up and sold for cash in the following Virginia Beach zip codes:
23451, 23452, 23453, 23454, 23455, 23456, 23457, 23459, 23460, 23461, 23462, 23464.
Junk Car Removal Services In That Buy Junk Cars In Virginia Beach, Virginia
Junkyards & Wrecking Yards That Buy Damaged Cars In Virginia Beach, Virginia
What follows is a list of the best junk car buyers in Virginia Beach. If you have an old car to sell, contact one of these companies for more information on pricing and towing.
Pick-n-Pull
100 Sykes Ave,
Virginia Beach, VA 23454
(757) 417-0380
Tinker's Auto Repair & Salvage, LLC
4843 Potomac St,
Virginia Beach, VA 23462
(757) 490-4760
Answering Your Questions About Auto Salvage in Virginia Beach, Virginia
You may have a few questions about junking your car in Virginia Beach, Virginia, especially if you're new to this process and are confused about some of the steps involved.
Fortunately, it's all relatively simple and hassle-free, unfortunately, there are a few things that can complicate matters.
How Much Will a Virginia Beach Junkyard Pay for My Vehicle?
It depends. That's probably not the answer that you want to hear, but it's true, and your quote could range from a low of $50 to a high of $10,000.
Generally, you can expect up to $300 if it's a complete dud that's rusting on your lawn and around $1,000 if it's in decent condition and still running.
Can I Sell My Car Without a Title in Virginia Beach, Virginia?
It is possible to sell a car without a title in Virginia Beach, VA, it's just a little more complicated as you will need to show some photo ID and a matching registration. The offer may also be lower.
What Should I Do About my Car Insurance?
You will need to notify your insurance company, either canceling your policy entirely or switching it to your new vehicle. This will not happen automatically.
Should I Turn in the Plates?
Unless you are switching them to a new vehicle, you will need to hand your license plates over to your local VA DMV.
How Will I Get Paid?
Most junkyard services pay in cash. They like to advertise it as a unique feature, but in reality, it's something that the majority of them do. Still, it's very useful and makes for a hassle-free process.
Do I Need to Drop Off the Vehicle?
The salvage yard should arrange for your vehicle to be towed away, and this is often provided completely free of charge. You can arrange a time that suits you and they will collect, hand over the cash, and take the vehicle away.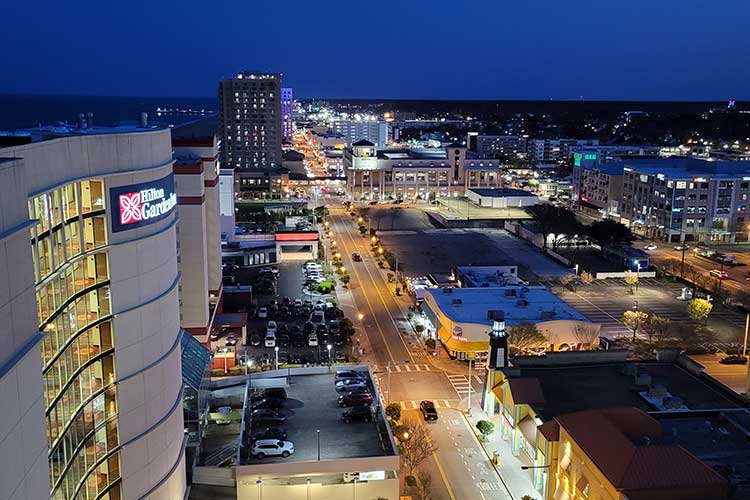 VA DMV Vehicle Offices in Virginia Beach, Virginia
VA DMV locations can assist you if you need a registration or title in order to sell your junk car.
Virginia Beach DMV Select
2401 Courthouse Dr,
Virginia Beach, VA 23456
(804) 497-7100
Virginia Department of Motor Vehicles
1712 Donna Dr,
Virginia Beach, VA 23454
(804) 497-7100
Motor Vehicles Bureau
3551 Buckner Blvd,
Virginia Beach, VA 23453
(804) 497-7100
Donate Your Car in Virginia Beach, Virginia
Consider donating your car to a non-profit charity in Virginia Beach, VA.
Virginia Beach Car Donations
5600 Virginia Beach Blvd #560,
Virginia Beach, VA 23462
(757) 600-0694
Goodwill of Central and Coastal Virginia
2093 General Booth Blvd,
Virginia Beach, VA 23456
(757) 821-2680
Virginia Beach Library Foundation
2416 Courthouse Dr bldg 19,
Virginia Beach, VA 23456
(757) 385-8128
Resources For Virginia Beach, Virginia Residents
Selling Your Junk Car In Virginia
You can learn the ins and outs of what you need to sell your junk car in Virginia here.